Donald Trump claims Muslims support his US ban proposal during Jimmy Kimmel appearance
Trump continues to defend his comments despite a global backlash 
Heather Saul
Thursday 17 December 2015 13:36 Comments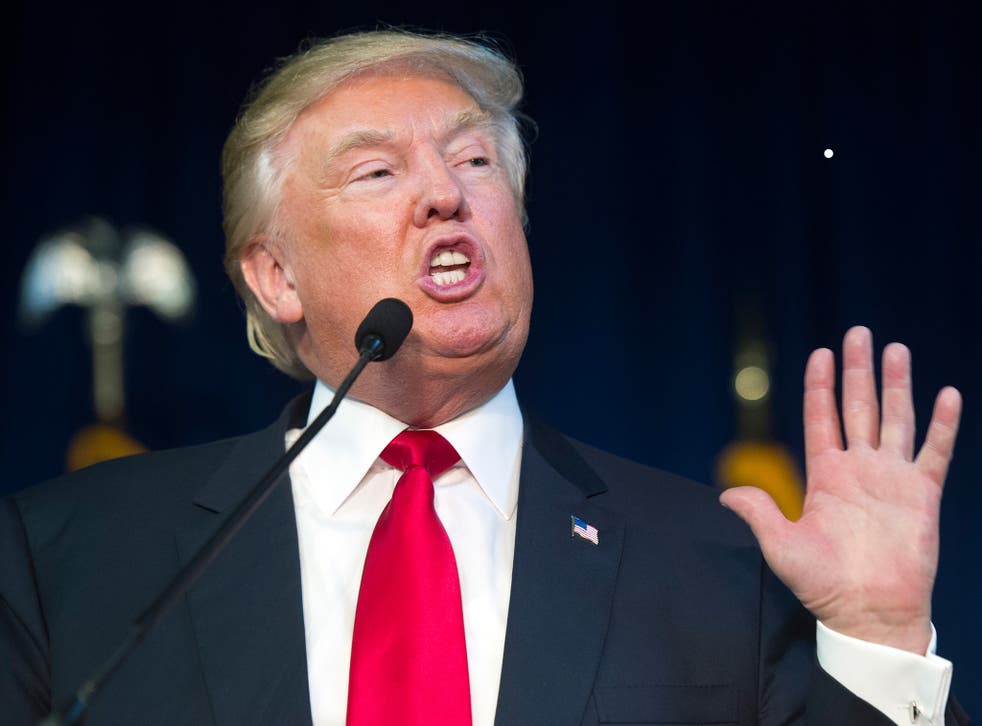 Jimmy Kimmel accused Donald Trump of being "un-American" in his calls for Muslims to be banned from entering the US when he was finally given his chance to grill the billionaire following the most controversial weeks of his campaign.
Trump was unusually agreeable during his appearance on the Wednesday's show, laughing along at Kimmel's jabs at his increasingly contentious proposals and comments.
The Republican frontrunner is more commonly known for targeting almost every opponent and critic But he was full of praise for Kimmel and even paid him a few compliments, telling him at one point: "You went against the establishment. You're doing just fine [turns to the audience he is doing really great."
In the understatement of the century, Trump admitted he had been "a little bit divisive" with his campaign rhetoric.
"We know Donald Trump as a businessman, author, and reality show star," Kimmel said as he introduced the billionaire. "But our children will know him as the president who blew up the moon for being a loser."
Donald Trump's most controversial quotes

Show all 14
Kimmel's line of questioning began jokingly, but became more serious in the second half of the interview when he raised his proposals for banning all Muslims from entering the US until authorities "can figure out" Muslim attitudes towards America in the wake of the San Bernardino shooting.
But Trump insisted the ban on Muslims would be temporary, telling Kimmel he has "many, many" Muslim friends.
"Some of them, not all of them - I will tell you some of them aren't so thrilled with what I said, many of them called me and they said, 'You know Donald, you're right. We have a problem. There is a problem."
"Isn't it un-American and wrong to discriminate against people based on their religion?" asked Kimmel, before suggesting they may have been pranks calls.
Register for free to continue reading
Registration is a free and easy way to support our truly independent journalism
By registering, you will also enjoy limited access to Premium articles, exclusive newsletters, commenting, and virtual events with our leading journalists
Already have an account? sign in
Join our new commenting forum
Join thought-provoking conversations, follow other Independent readers and see their replies