Jo Cox: The Labour MP who campaigned tirelessly for refugees
An independent-minded spirit who did not want to be 'put into a category', Ms Cox will be remembered for putting her principles before traditional party politics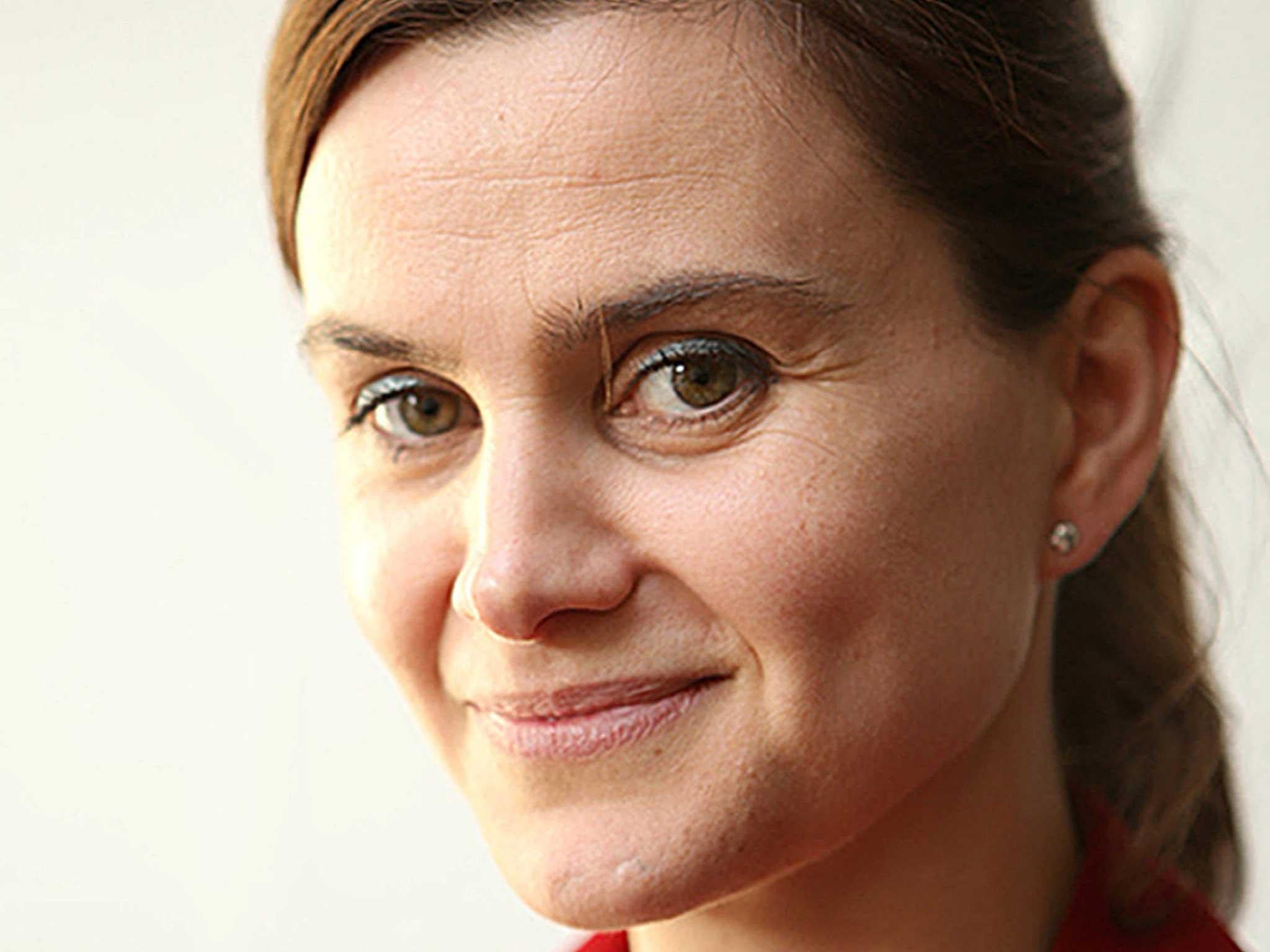 In a tragically short 15 months as an MP, Jo Cox, who was been killed at the age of 41, made her mark as one of the brightest and best of the MPs elected for the first time at last year's general election.
Many newcomers struggle to stand out from the Commons crowd, but the former head of humanitarian campaigning at Oxfam made an instant impact. She called repeatedly for Britain to do more to help the victims of Syria's civil war. She knew what she was talking about: she was still in regular contact with friends and former colleagues in the aid world working to help refugees in the region.
She set up a parliamentary group on Syria and staged Commons debates on the plight of the refugees. She argued forcefully that the UK Government should be doing more both to help the victims and use its influence abroad to bring an end to the Syrian conflict.
Shortly after she was elected in May last year, Ms Cox posted her first tweet as an MP, describing it as an "emotional moment".
Ms Cox spent 10 years in the aid world, dangerous work which often took her to conflict zones. She met her husband Brendan, a former executive at Save the Children, while they worked in the aid industry. He became Gordon Brown's adviser on international development while he was Prime Minister. Ms Cox worked closely with his wife Sarah Brown as director of the Maternal Mortality Campaign to prevent mothers and babies dying needlessly in pregnancy and childbirth.
Jo Cox shooting - pictures of the crime scene
Show all 7
The couple lived on a converted barge moored at Wapping, near London's Tower Bridge, with their two young children. She divided her time between there and her Batley and Spen constituency in West Yorkshire, where she grew up and still had family. Highly active locally, she won a majority of 6,057 at last year's election and regarded it as a dream job to represent her area at Westminster.
She was educated at Heckmondwicke Grammar School and Cambridge University. Before working in the aid world, the strongly pro-EU Ms Cox worked as head of key campaigns for the Britain In Europe and political adviser to the Labour MEP Glenys Kinnock.
She joined Oxfam in 2002, as head of their EU Office in Brussels, and became head of policy and advocacy in 2005. A strong campaigner for women's rights, she chaired the Labour Women's Network for four years. Ms Cox urged Jeremy Corbyn to take a tougher line against supporters who attack his critics on social media. She received sexist comments and remarks about her appearance after criticising him.
Ms Cox was one of the MPs who nominated Mr Corbyn for the Labour leadership last year to widen debate in the party even though they had no intention of voting for him. She admitted that she regretted her decision after Labour managed only mixed results in the local elections this May, describing them as "a terrible missed opportunity."
In an interview with the Independent last month, Ms Cox urged Mr Corbyn to do more to mobilise the party's supporters behind a Remain vote in the EU referendum. It was a prophetic warning; recent opinion polls suggest that many working class Labour voters are shifting to the Leave camp.
Ms Cox described herself as "on the left of the party" and "definitely not a Blairite" even though she backed Liz Kendall, the Blairite candidate, in last year's leadership contest. She was seen as one of Mr Corbyn's many critics inside the Parliamentary Labour Party, but insisted she was a "critical friend" who wanted him to run an inclusive Labour Party with a message reaching beyond the traditional base.
She told the Independent: "Some of the people around him are very good at talking to the movement that helped propel Jeremy to power in the party – a really important constituency who are passionate, principled and excited…They cannot be blind to the fact that that is not enough of a constituency or coalition to get us into power."
Ms Cox hinted that Mr Corbyn should stand down voluntarily before the next general election if he cannot show that Labour is a government-in-waiting. She said: "The clock is ticking. If we don't change tack, many Labour MPs will not be Labour MPs after the 2020 election. It is not just Jeremy; we are all on probation. The future of the Labour Party is. We need to show there is a role for the Labour Party and we are a government-in-waiting."
An independent-minded spirit who did not want to be "put into a category", Ms Cox will be remembered for putting her principles before traditional party politics. In a very short space of time, she brought expertise and passion to the Commons which MPs and ministers will hopefully remember when they take decisions about Syria in future.
Join our commenting forum
Join thought-provoking conversations, follow other Independent readers and see their replies