John Bradbury dead: The Specials drummer 'Brad' dies aged 62
Band tweets: 'It is with deep regret that we say goodbye to our great friend, the world's greatest drummer, our beloved Brad. RIP'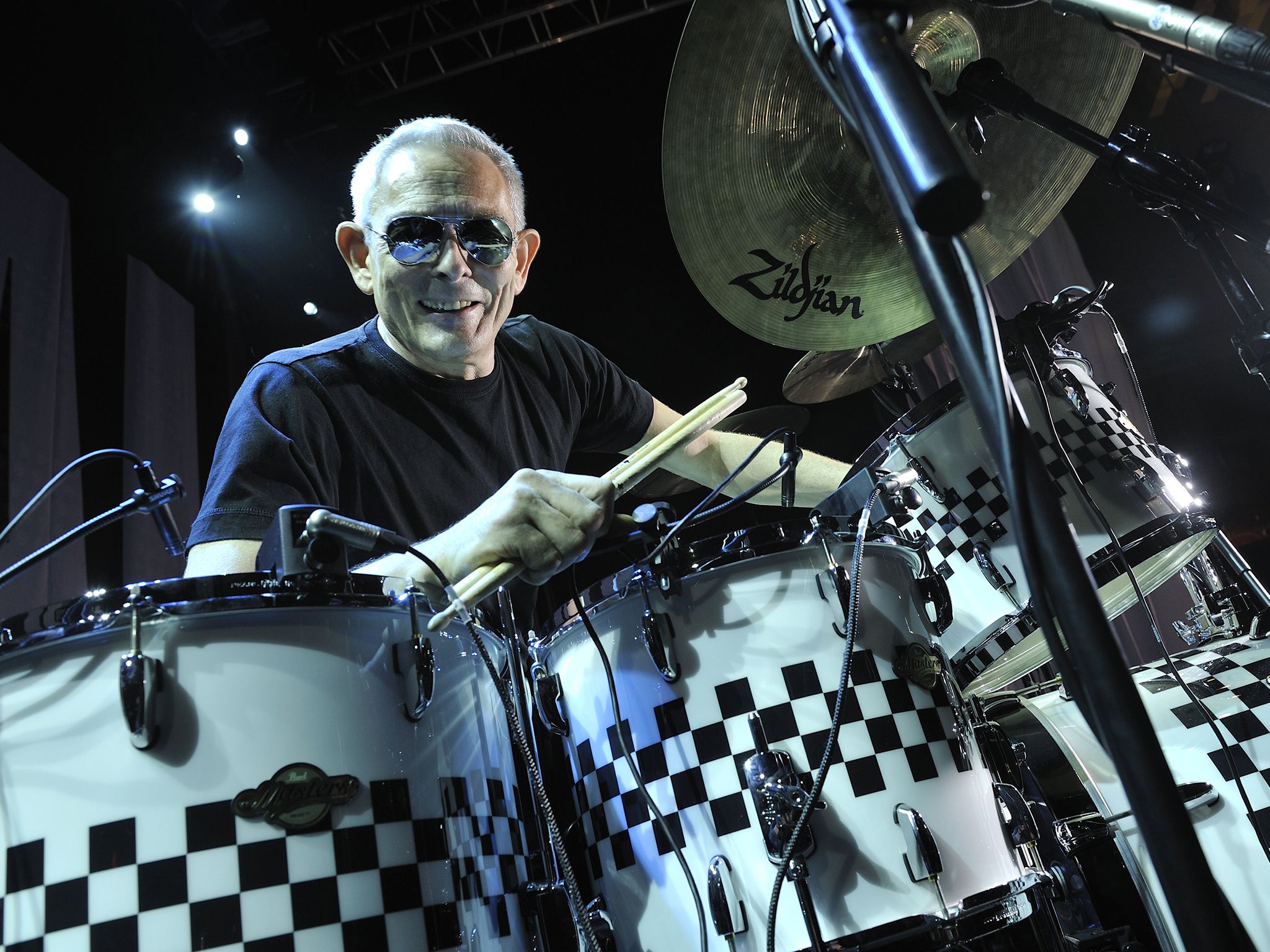 John Bradbury, the drummer from groundbreaking UK ska band The Specials, has died aged 62.
The group tweeted the news this afternoon, sparking a wave of online tributes to the performer known by his nickname Brad.
He joined The Specials in 1979 and stayed through their reformation as The Specials AKA to their eventual disbandment in 1984. He has rejoined the group for reunion performances since 2008.
The band tweeted from its official account: "It is with deep regret that we say goodbye to our great friend, the world's greatest drummer, our beloved Brad. RIP"
No cause of death has been confirmed.
Bradbury tweeted a video of himself playing with the band only last month.
The band's major hits include "Ghost Town", which was a number one in 1981, as well as "Free Nelson Mandela", "Too Much Too Young" and "A Message to You Rudie".
In a statement, his family said: "It is with deepest regret that we have to announce the very sad news that our much loved husband and father John 'Brad' Bradbury passed away on Monday the 28th of December.
"Brad's drumming was the powerhouse behind The Specials and it was seen as a key part to the Two Tone sound. He was much respected in the world of drumming and his style of reggae and ska was seen as genuinely ground breaking when The Specials first hit the charts in 1979.
Notable deaths in 2015
Show all 28
"His contribution to the world of music cannot be understated and he will much missed by family, friends and fans alike."
Join our commenting forum
Join thought-provoking conversations, follow other Independent readers and see their replies