John Lydon on Ukip: 'Their talk about immigration is subdued racism'
The Sex Pistols criticises the party but says that they're "not dangerous"
Ella Alexander
Thursday 18 December 2014 11:53 Comments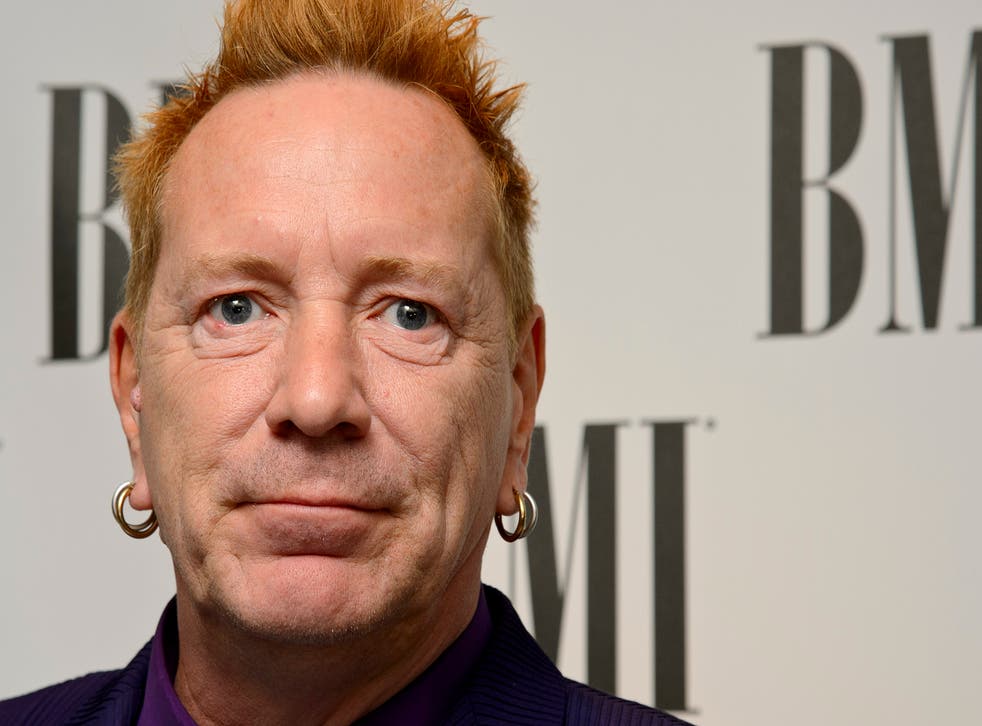 John Lydon is no fan of Ukip, having previously described the party as "a black hole for the ignorant to fall into".
Now the Sex Pistols frontman has criticised the party's views on immigration.
"Their talk about immigration is subdued racism, and that's unfortunate because it's an important issue," he told NME.
"Immigration: is there a cap on it or isn't there? Is it really a free-for-all? What is the NHS and is it strictly for the citizens of said country? People are confused, and they get drawn into headline-mongering. It really bloody annoys me."
He added that Ukip is "creating confusion among voters", describing how the party is as "power-hungry as the rest of them".
"I don't think Ukip are dangerous, but their message is deliberately jumbled, and therefore creating confusion," he said. "You don't know what you'll get if that lot get in. They're just as power-hungry as the rest of them."
Lydon has recently voiced his views on numerous and widespread issues, including euthanasia (an 'highly popular' option of he were to be struck down with dementia) , Russell Brand (he'll make you homeless, apparently) and the importance of voting.
"You're given lousy options, yes, but that's better than nothing at all," he said in October.
Register for free to continue reading
Registration is a free and easy way to support our truly independent journalism
By registering, you will also enjoy limited access to Premium articles, exclusive newsletters, commenting, and virtual events with our leading journalists
Already have an account? sign in
Join our new commenting forum
Join thought-provoking conversations, follow other Independent readers and see their replies