Johnny Depp and Amber Heard divorce: The most expensive celebrity divorces
Being rich and famous may have many perks, but it also means divorce proceedings are inevitably costly and often very public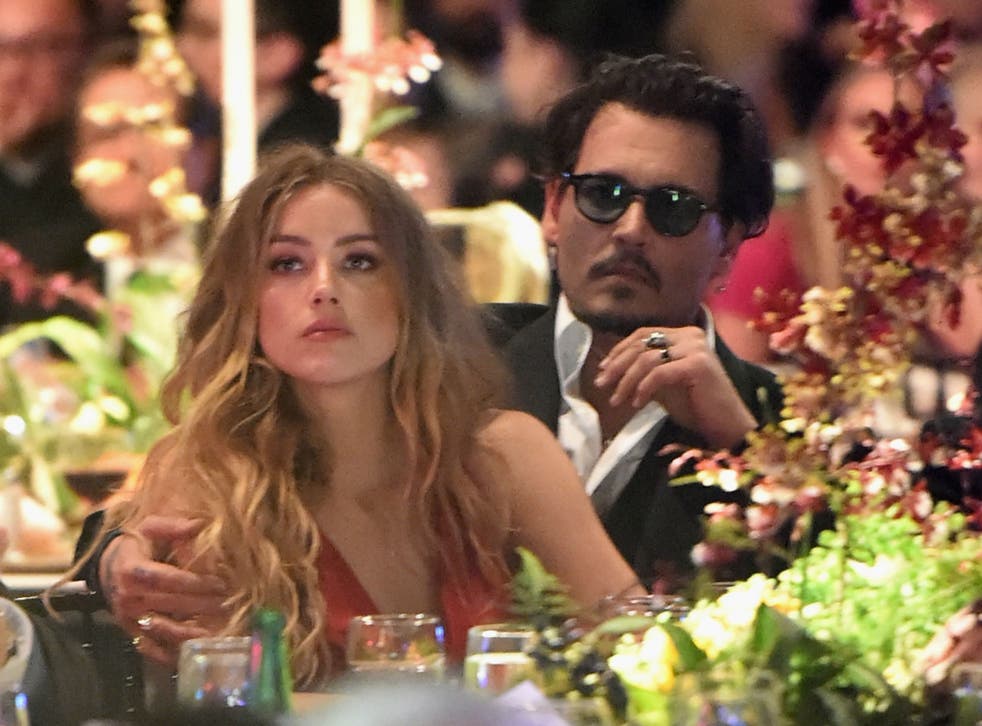 Amber Heard and Johnny Depp are about to join an extensive list of famous couples who have thrashed out highly public and likely very costly divorce settlements. Heard, 30, filed for divorce from Depp, 52, after just 15 months of marriage. But while their union was inarguably short - the 'brevity' of this marriage was referred to by Depp's lawyer in a curt statement shortly after Heard filed - the couple is understood not to have had a prenuptial agreement in place. Depp is thought to have a net worth of up to $400 million, while Heard's net worth is less clear but estimated to be between $4.5m and $9m.
A judge has already refused Heard's request for spousal support for now but, under California law, Heard is entitled to a minimum of half of the amount their wealth increased over the course of their marriage. However, California law also acknowledges "separate property" - the assets and earnings amassed before the marriage - meaning spouses are not obliged to share these in a divorce. Legal experts say Heard, who claims Depp was physically and emotionally abusive throughout their marriage, could stand to receive a settlement worth $20m. Depp has denied all allegations of abuse against Heard through his lawyer.
The Independent spoke to Ayesha Vardag, who specialises in divorce and family law, about some of the most famous and expensive celebrity divorces that precede Depp and Heard.
The most shocking celebrity divorces

Show all 20
Roman and Irina Abramovich
"Widely believed to be the world's most expensive divorce, the couple separated in 2007 after 16 years of marriage. The settlement, which was ordered in Moscow, is clouded in secrecy and has been reported to be worth upwards of £250m. Irina is thought to have received such a high amount due to the sheer scale of the money made by the Chelsea FC owner and the fact that most of it was built up during the course of the marriage. When the couple met, Roman was a struggling businessman selling Russian dolls and rubber ducks. It was only in the 90s, after his marriage, that he took advantage of newly capitalist Russia to create what was, at the time of the divorce, rumoured to be a £12bn fortune. Though the settlement is not clear, it is likely that the couple's links to England mean the matrimonial assets may have been 'shared' between the parties, entitling Irina to perhaps a multi-billion pound pay-out."
Bernie and Slavica Ecclestone
"Many would expect the Formula One impresario to have come off worse from a divorce, given his vast wealth, but in fact, he received a payment of over £300m from Slavica. This counter-intuitive result was because Ecclestone had transferred £2.4bn in assets to a Luxemburg trust which his wife was entitled to during a health scare in happier times. As the divorce took place in England, the court was able to use its wide-ranging powers to deal with trust assets, and ordered Slavica to make significant payments back to Bernie. As the parties had been married for 24 years, during which time most of the fortune was built up, she retained a significant share of the assets. The details of the deal only became public when, in 2014, they came before a German court in relation to his trial for alleged bribery."
Mick Jagger and Jerry Hall
"Lawyers for Jagger argued their Balinese Hindu ceremony meant they were not actually married after their split. Nonetheless, when the marriage was annulled, Hall was entitled to financial provision from Sir Mick's estimated £200m fortune. The parties had been together for 22 years, making this a "long marriage" in the court's eyes and entitling Hall to a significant share of the Rolling Stone singer's fortune, though the court would recognise that much of this was built up before the parties' 1977 marriage. Again, the details of the deal done are secret, but it has been reported that Hall received around £30m."
Paul McCartney and Heather Mills
"One of the most famous divorces of recent times. When the Beatle came to divorce, he was held to have a fortune of £400m as a result of his place in the band. Though this was a short marriage and the assets were considered "non-matrimonial property", Mills was entitled to a sum to meet her income and housing needs. The judge savaged Mills' litigation conduct (she sought £125m and was found to be an unreliable witness), she was awarded a lump sum of £16.5m, assets worth £7.8m and £35,000 per year in child maintenance for the parties' daughter. Mills responded to this by throwing water over Sir Paul's solicitor."
Join our new commenting forum
Join thought-provoking conversations, follow other Independent readers and see their replies