Johnny Depp divorce: Actor selling £9.8 million LA apartment with five multi-floor penthouses, 9 bedrooms and more
The brightly-coloured apartment has gone on sale since Depp's recent divorce from Amber Heard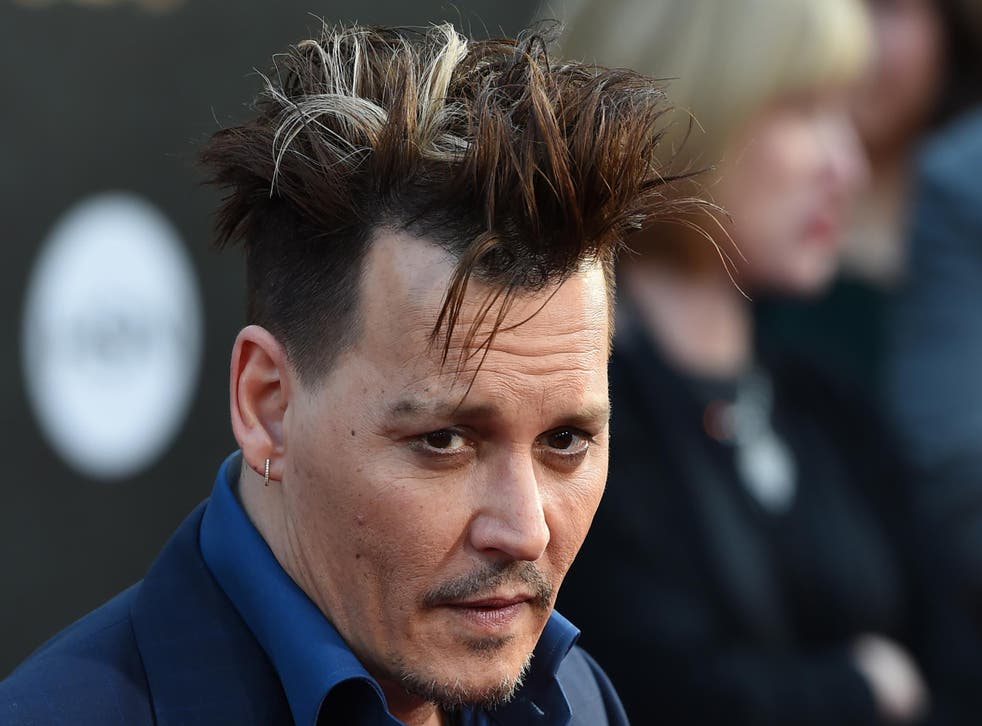 If you wondered how the upper echelons of society or the so-called one per cent lived behind closed doors, Johnny Depp's £9.8 million apartment in downtown Los Angeles is a pretty good place to start.
Situated atop the landmark Claude Beelman-designed Eastern Columbia Art Deco building, the apartment has gone on sale since Depp's recent divorce from fellow actress Amber Heard.
Played out in the harsh light of the public eye, the breakup of the Hollywood duo was one of the most acrimonious divorces in recent history. In the proceedings, Heard alleged she experienced physical and psychological abuse at the hands of Depp throughout their marriage. Depp has strenuously denied all allegations of abuse.
Johnny Depp's quirky £9.8 million Los Angeles apartment

Show all 9
Nevertheless, the divorce took another twist after Heard dismissed her petition for a temporary restraining order against Depp. The pair reached an out of court $7 million settlement in August, with Heard choosing to donate the entire settlement to domestic violence and children's charities. In a joint statement released after the settlement, the estranged couple said: "Our relationship was intensely passionate and at times volatile, but always bound by love. Neither party has made false accusations for financial gain. There was never any intent of physical or emotional harm."
Located in one of one of LA's most architecturally significant residential high-rises, as you'd guess, the apartment has ample space and comprises of five multi-floor penthouses, nine whole bedrooms, 14 bathrooms, an art suite, a rooftop pool and more.
Decorated in contrasting hues of red, deep purple, burnt orange, sky blue and more, the mural plastered, Moroccan rug-covered apartment has a quirky air. It includes the colourful artwork of Brazilian artists Os Gêmeos - the identical twin brother graffiti artists who have risen to acclaim across the world.
Depp first purchased the apartment back in 2007 and has only recently moved out. Depp accumulated the rest of the apartments in the wing in subsequent years, adding doorways to join up the three buildings and keeping one penthouse as a guest residence while another as an art studio.
"While obviously being owned by Johnny Depp certainly attracts more media attention to the penthouse collection, what makes them unique beyond that, is the opportunity to own a wing atop LA's most architecturally significant residential high-rise building," Kevin Dees, from Partner's Trust Los Angeles, told CNN.
Dees said Depp first bought the apartments from the developer for just over a combined total of $7.2 million.
"Real estate prices in Los Angeles are at very healthy levels," Dees also said. "Mr Depp is not only a brilliant actor and artist but he's a smart businessman."
Join our new commenting forum
Join thought-provoking conversations, follow other Independent readers and see their replies