BBC presenter Jon Holmes claims he was fired for being a 'white man'
'I realise I'm probably jabbing an ill-judged pointy stick into a diversity wasps' nest here,' says TV personality
Maya Oppenheim
Sunday 02 October 2016 16:55 Comments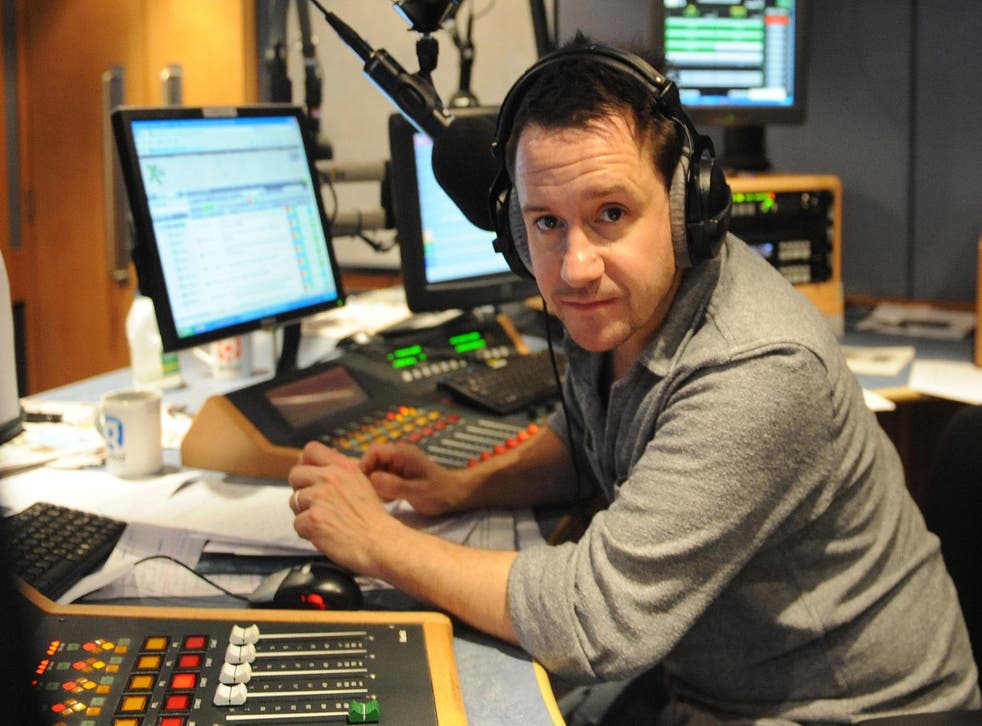 A BBC presenter has condemned the broadcaster's diversity strategy and claimed he was dismissed from his role for being a "white man".
Jon Holmes, a Bafta-winning writer and comedian who has appeared on Radio 4's The Now Show for 18 years, claimed bosses let him go after informing him the show was being recast with "more women and diversity" .
Writing for the Mail on Sunday, Holmes said while he was in favour of diversity, he did not believe in "positive discrimination". He said he was a firm proponent of meritocracy and the debate surrounding diversity needed to be opened up.
People news in pictures

Show all 18
"Should I, as a white man (through no fault of my own), be fired from my job because I am a white man?" he asks. "Arguably, yes. You may well think I'm crap on The Now Show, and that's fine, but to be told it's because I'm the wrong sex and colour? I'm just not sure that's helpful to anyone's cause."
"I realise I'm probably jabbing an ill-judged pointy stick into a diversity wasps' nest here but, what with all the recent column inches on the subject, maybe it's time to open up the debate - and, in all honesty, not just because I'm on the receiving end," he continues.
The 47-year-old tweeted the news this week that he had been fired this week. "Sad to announce I've been axed from @BBCNowShow as 'we want to recast with more women and diversity' Tsk. And I didn't even punch a producer," he informed fans.
The presenter said the tweet announcing news of his departure had prompted presenters, actors and agents to get in touch to discuss similar experiences. He claimed a fellow presenter was told she was "too white and middle class" for a job she had got.
"The term 'positive discrimination' is bandied around, but I'm not sure that anything that discriminates is that positive really, because it's, well, discrimination. I don't think that discrimination of any kind is ever positive, however well intentioned everyone thinks they are, because someone is always going to lose out based on something they can't help."
"So what if - and I know this is radical - but what if everything and every job in all walks of life was open to everyone equally," he argued. "And we all just agree that everyone's the same, by which I mean - you know - 'human'?"
A BBC spokesperson told The Independent: "While the Government's new charter for the BBC does set us diversity targets, we always hire presenters on merit".
"We'd like to thank both Jon Holmes and Mitch Benn for their contributions, but - as we explained almost a week ago when the story first appeared in newspapers - our comedy shows are constantly evolving and it was simply time to create opportunities for new regulars when The Now Show returns this autumn."
They explained that the decision to not renew Holmes' contract was a creative one and hiring for the new cast of The Now Show would be based on merit.
The Independent contacted a representative of Holmes for comment.
Register for free to continue reading
Registration is a free and easy way to support our truly independent journalism
By registering, you will also enjoy limited access to Premium articles, exclusive newsletters, commenting, and virtual events with our leading journalists
Already have an account? sign in
Join our new commenting forum
Join thought-provoking conversations, follow other Independent readers and see their replies