'Assange didn't order pizza': Wikileaks responds to claims made after removal of Ecuadorian embassy police guard
The WikiLeaks founder has been in the building for three years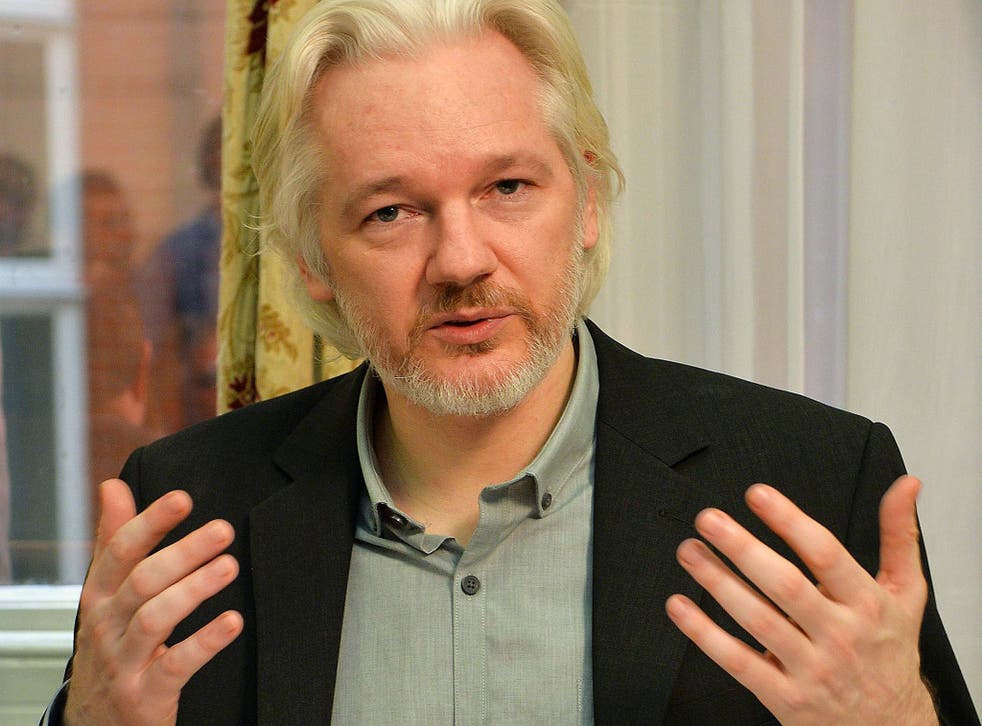 One of the strangest news stories of the past decade got a little bit stranger today.
Half a decade after WikiLeaks' historic exposé of US diplomatic cables, the organisation's determination to bring the truth to light has not wavered - as it argued on Twitter about whether a pizza was delivered to the Ecuadorian embassy in London, where founder Julian Assange is holed up.
It was announced on Monday that the police presence outside the Ecuadorian Embassassy, where Mr Assange has taken refuge for three years, has been stopped in the face of rising costs. Shortly after, reports emerged on Twitter that the Wikileaks found had ordered a pizza to celebrate.
Polly Boiko, a correspondent for the Russia Today television station, was among those to make the claim after speaking to a delivery worker as he left the embassy.
"Julian Assange likes Dominos Pizza. Texan BBQ to be precise [sic]," she tweeted alongside a photo of a receipt for a pie costing £12.99.
"Was that delivery guy @snowden in disguise?" replied Twitter user @brntz, jokingly referring to the NSA whistleblower whose exact location is currently unknown.
An image of the ticket showed that the driver was instructed to wait outside and make himself visible.
But the WikiLeaks Twitter account was unamused, and denied the reports.
In December 2010, Mr Assange was arrested on a European Arrest Warrant and ordered to be extradited to Sweden over sexual assault allegations, which he denies.
Amid fears that the case is a guise which will allow the US to seize Mr Assange for questioning over WikiLeaks, the Ecuadorian Government responded to his arrest by granting the whistleblower political asylum.
Mr Assange would be immediately arrested if he leaves the building, Scotland Yard reiterated on Monday.
The cost of the 24-hour police guard at the embassy since 2012 is believed to have cost over £12million.
The peculiar pizza-based detail came after the Foreign Office discussed Mr Assange's case with the Ecuadorian Ambassador.
Simon McDonald, the head of the Diplomatic Service, "once again" registered the UK's "deep frustration" with the delays surrounding Mr Assange's case, a spokesman for the Foreign Office said.
"The UK has been absolutely clear since June 2012 that we have a legal obligation to extradite Assange to Sweden. That obligation remains today."
Additional reporting by PA
Join our new commenting forum
Join thought-provoking conversations, follow other Independent readers and see their replies