Julian Assange: UN 'rules in favour' of WikiLeaks founder over alleged unlawful detention in UK
Assange has called for attempts to arrest him to be blocked if the UN rules in his favour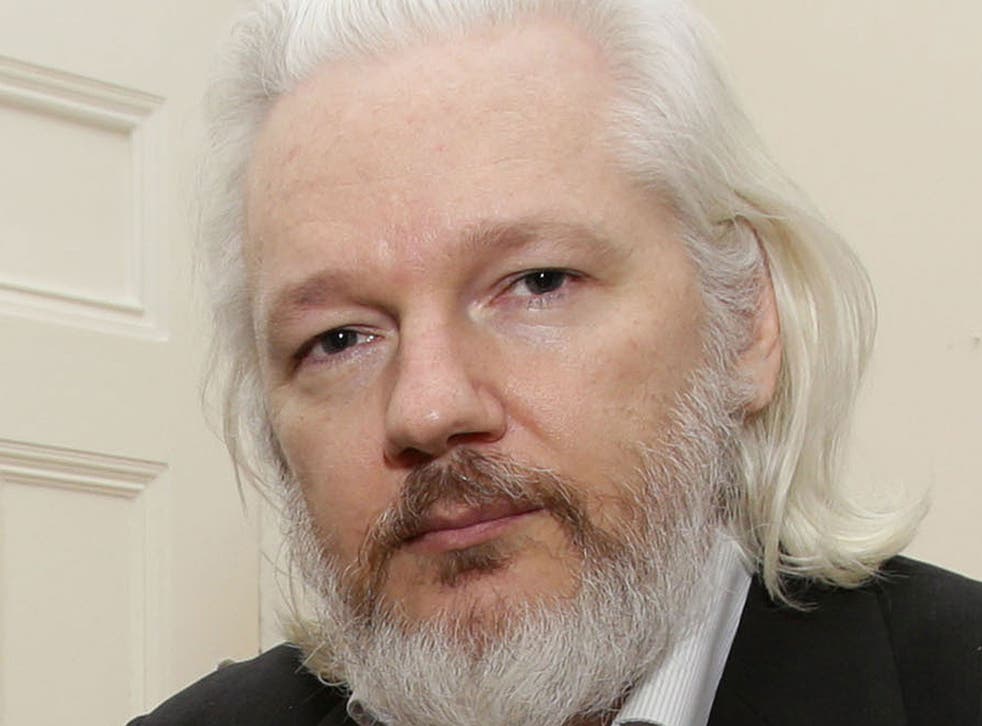 A UN panel considering the case of Julian Assange has reportedly concluded that the WikiLeaks founder has been "arbitrarily detained".
Assange was granted political asylum in the Ecuadorian Embassy in London in 2012 to avoid extradition to Sweden. He is wanted there for questioning over allegations of sexual assault but he denies the claims.
In 2014 he filed a complaint against the UK and Sweden and said he was being "arbitrarily detained" in the Embassy as he could not leave without being arrested.
It is believed that the UN Working Group on Arbitrary Detention - which was considering Assange's request for relief - has ruled in his favour, according to the BBC.
The conclusion of the UN's report was confirmed by the Swedish Foreign Ministry. The decision is due to be published on Friday.
On Thursday, Assange said he would leave the Embassy if the panel ruled against him and accept arrest by UK police.
Wikileaks founder Julian Assange may surrender to police
"Should the UN announce tomorrow that I have lost my case against the United Kingdom and Sweden, I shall exit the Embassy at noon on Friday to accept arrest by British police as there is no meaningful prospect of further appeal," Assange said in a statement.
However, he added that he expected his passport to be returned and further attempts to arrest him to be blocked if "the state parties [were] found to have acted unlawfully".
In December 2010, Assange was arrested on suspicion of sexual assault in Sweden and his extradition was ordered.
Failing to surrender for removal to Sweden in 2012 after seeking refuge in the Ecuadorian Embassy means he is subject to arrest by the Metropolitan Police.
The Met says it maintains this position.
In October 2015, the Met Police stood down the 24/7 police presence outside the Embassy and said "should [Assange] leave the Embassy the [Metropolitan Police Service] will make every effort to arrest him".
A spokesman from the government said opinions from the UN Working Group on Arbitrary Detention would not be pre-empted.
"We have been consistently clear that Mr Assange has never been arbitrarily detained by the UK but is, in fact, voluntarily avoiding lawful arrest by choosing to remain in the Ecuadorean embassy.
In pictures: Julian Assange's 'arbitrary detention'

Show all 14
"An allegation of rape is still outstanding and a European Arrest Warrant in place, so the UK continues to have a legal obligation to extradite Mr Assange to Sweden," he said.
The Australian fears Sweden will extradite him to authorities in the US where he could be put on trial over the activities of the WikiLeaks website, which has published thousands of classified military and diplomatic documents.
In 2010, WikiLeaks published a classified US military video which showed an attack by Apache helicopters that killed a dozen people in Baghdad three years earlier.
It was followed by the release of thousands of documents regarding the US-led military campaign in Afghanistan.
Additional reporting by agencies
Join our new commenting forum
Join thought-provoking conversations, follow other Independent readers and see their replies