Julien Blanc visited London before launch of petition calling for his UK entry ban, signed by over 151,000
The US 'pick-up artist' held several events in London in September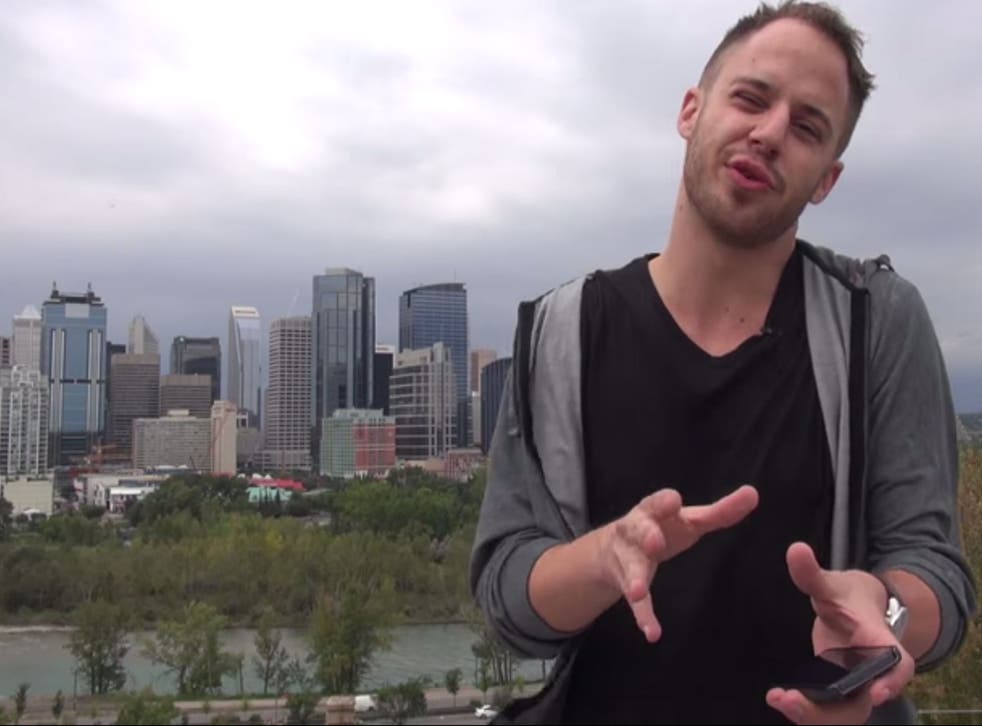 Julien Blanc has already visited London, as calls to the Home Office to ban him from entering the country attract increasing support.
On 8 November a petition was launched, appealing to Home Secretary Theresa May to deny the US 'pick-up artist' from obtaining a visa. It has since been signed by over 151,000.
However, a blog on Blanc's website asserts that he held a series of events in London in September. The post was entitled "My Girlfriend Passed Away - The Twisted Humor That Inevitably Knifes Through To Her Panties".
"So, I just finished wrapped up the usual series of events (Free Tour/Hot Seat/Bootcamp) here in London, and I'm now off to MUNICH for… OKTOBERFEST!!!! [sic]" wrote Blanc.
"It's going to be one hell-of-a weekend so if you're located anywhere nearby, DO NOT F**KING MISS OUT… ;)"
This weekend Home Office minister Lynne Featherstone said that she was "extremely concerned by the sexist and utterly abhorrent statements Julien Blanc has made about women.
"If he was allowed to perform in the UK I have no doubt that cases of sexual harassment and intimidation would increase."
Blanc has one date scheduled in London on 27 November and will return to the capital again in March and April 2015, although reports suggest that the 'dating guru' may not attend in person as he is planned to host an event in Las Vegas. A representative from his company, Real Social Dynamics, may conduct his November London date.
The controversial US figure has sparked international criticism over his 'dating seminars', which suggest that men deploy harassment and abuse tactics to attract women, using the hashtag #ChokingGirlsAroundTheWorld.
Earlier this month, he was forced to exit Australia after his visa was cancelled, following widespread protests.
Caroline Charles - who launched the petition - said that "to allow this man into the UK legitimises sexual assault and predation, and sends a message that women are playthings or objects without agency".
"He and his association - Real Social Dynamics - promote sexist, racist and criminal approaches to women," reads the petition statement.
In a video of him at a Japanese event he tells an audience: "At least in Tokyo, if you're a white male, you can do what you want. I'm just romping through the streets, just grabbing girls' heads, just like, head, pfft on the dick. Head, on the d**k, yelling, 'pikachu.'" He then demonstrates with a female member of the public.
A Home Office spokesperson said that they could not comment on individual cases, but added:
"All visa applications are considered on their individual merits in line with the immigration rules.
"The Home Secretary has the power to exclude an individual if she considers that his or her presence in the UK is not conducive to the public good."
Register for free to continue reading
Registration is a free and easy way to support our truly independent journalism
By registering, you will also enjoy limited access to Premium articles, exclusive newsletters, commenting, and virtual events with our leading journalists
Already have an account? sign in
Register for free to continue reading
Registration is a free and easy way to support our truly independent journalism
By registering, you will also enjoy limited access to Premium articles, exclusive newsletters, commenting, and virtual events with our leading journalists
Already have an account? sign in
Join our new commenting forum
Join thought-provoking conversations, follow other Independent readers and see their replies