Justin Trudeau's statement to Donald Trump could make Americans think twice about emigrating to Canada
Despite Mr Trudeau's stark contrast to almost everything Mr Trump has pledged, the Canadian Prime Minister pledged to 'keep building the Canada-US relationship'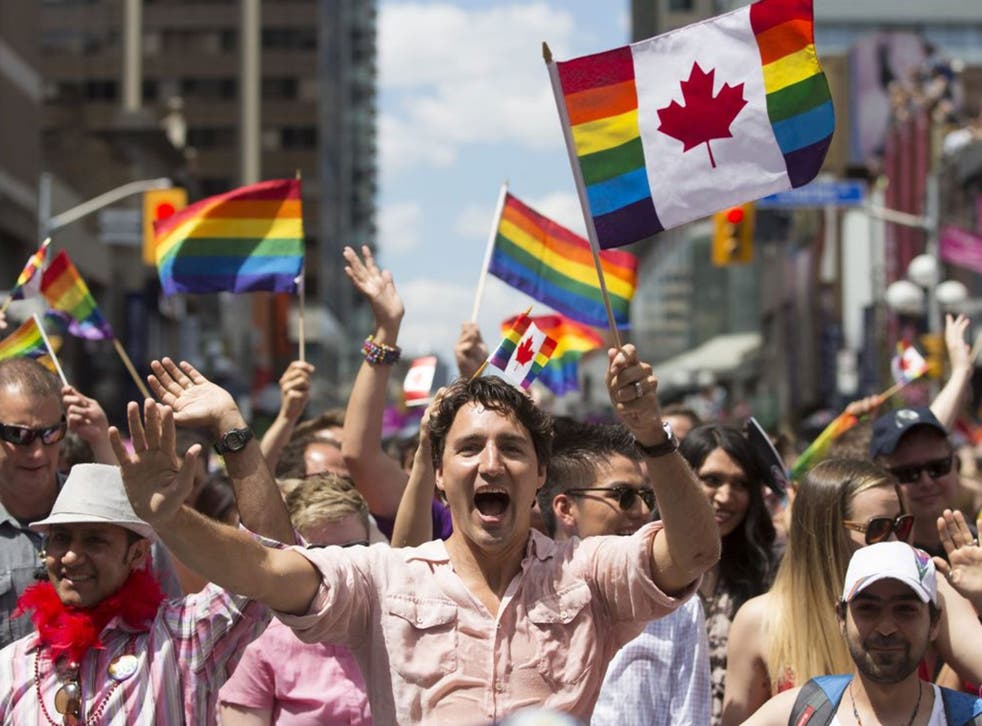 For Americans hoping to cross the Canadian border and stay there for at least the next four years to escape Donald Trump, Justin Trudeau's message could leave them feeling disappointed.
The Canadian immigration site crashed on Wednesday as some Americans anxiously weighed up their options when it became clear Mr Trump was on course for a shock victory in the US presidential election.
Later in the same day, the Canadian Prime Minister and the internet's feminist hero spoke to the President-elect where they both pledged to "keep building the Canada-US relationship".
He also congratulated the billionaire property tycoon in a statement saying: "Canada has no closer friend, partner and ally than the United States. We look forward to working very closely with President-elect Trump, his administration and with the United States Congress in the years ahead, including on issues such as trade, investment and international peace and security.
"The relationship between our two countries serves as a model for the world. Our shared values, deep cultural ties, and strong integrated economies will continue to provide the basis for advancing our strong and prosperous partnership."
While Mr Trudeau may talk about "shared values", his one-year-old government has come to embody the antithesis of what a Trump presidency has promised. Welcoming Syrian refugees fleeing persecution as opposed to a "complete shutdown" of Muslim immigration and a 50/50 gender equal cabinet led by a prime minister who openly calls himself a feminist compared to the comments America's new president has made about using fame to "grab" women are just two examples.
Other world leaders followed suit, some more reluctant than others.
Theresa May insisted she will preserve the "enduring and special" relationship between the UK and US after previously decrying his unfounded claims parts of London are so radicalised by Muslims that police do not go there as "nonsense" and claiming he "does not understand the UK and what happens in the UK".
Other international heads of government were less warm in their statements. Chancellor Angela Merkel offered Mr Trump "a close working relationship" on the basis that the two countries continue to share values of "democracy, freedom, respect for the law and for human dignity irrespective of origin, skin colour, religion, gender, sexual orientation or political conviction".
The French president Francois Hollande was altogether more frost in his response, saying Mr Trump's victory opens a "period of uncertainty".
"Some positions taken by Donald Trump during the US campaign contradict values and interests we share with the United States," he warned.
Join our new commenting forum
Join thought-provoking conversations, follow other Independent readers and see their replies