Justin Trudeau: Canadian Prime Minister urges men to embrace the term feminist
'We shouldn't be afraid of the word'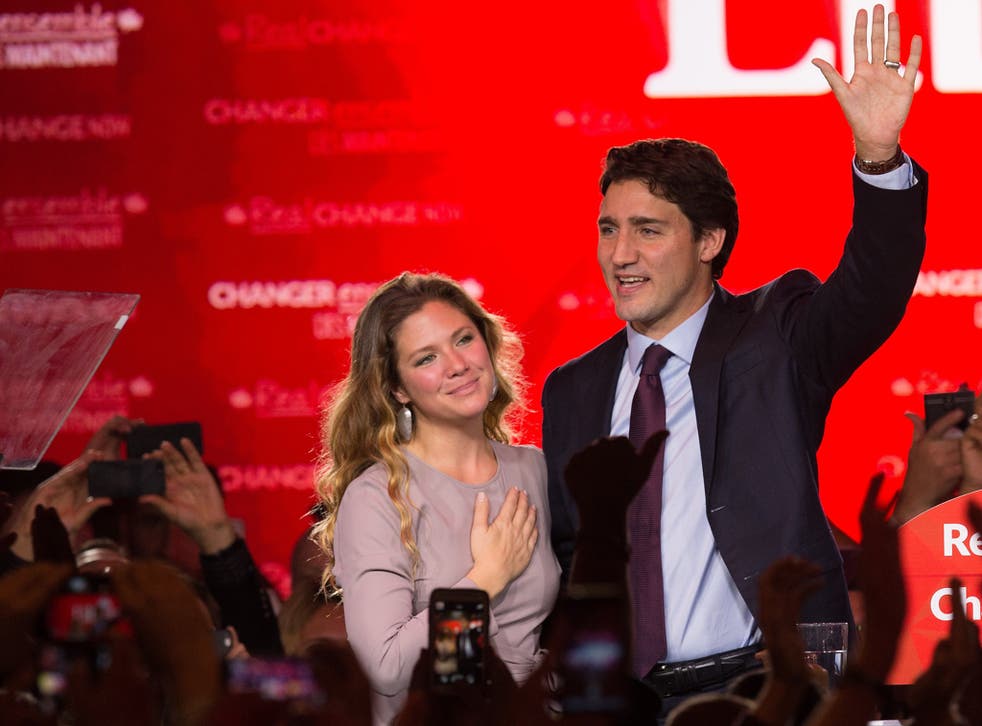 Justin Trudeau has proudly declared himself a feminist since arriving in office, and now he wants men across the world to do the same.
The Canadian Prime Minister was the first to introduce a gender-balanced cabinet and has pushed women's issues higher up on the agenda than those who preceded him.
Speaking alongside Sheryl Sandberg, Facebook's COO, at the World Economic Forum in Davos, Mr Trudeau urged men and women not to eschew the word feminism.
Justin Trudeau: Canada's next Prime Minister

Show all 5
He explained how his wife Sophie had stressed the importance of teaching their son to grow up as a proud feminist as well as their daughter, and summed up the role men have in helping to secure gender equality in four succinct sentences:
"Men have got to be involved in the conversation. I'm incredibly proud to have a partner in my wife Sophie who is extremely committed to women and girl's issues. I've been very thoughtful in how we raise our daughter.
"But she took me aside a few months ago and said,'It's great that you're engaged and modelling to your daughter that you want her in power, but you need to take as much effort to talk to your son about how he treats women and how he is going to grow up to be a feminist just like Dad.'
"We shouldn't be afraid of the word feminist, men and women should use it to describe themselves anytime they want.
"That role we have as men in supporting and demanding equality and demanding a shift is really, really important."
Join our new commenting forum
Join thought-provoking conversations, follow other Independent readers and see their replies