Kate Beckinsale doesn't understand surprise at close relationship with Michael Sheen and Sarah Silverman
The actress said her former partner Michael Sheen is 'basically family'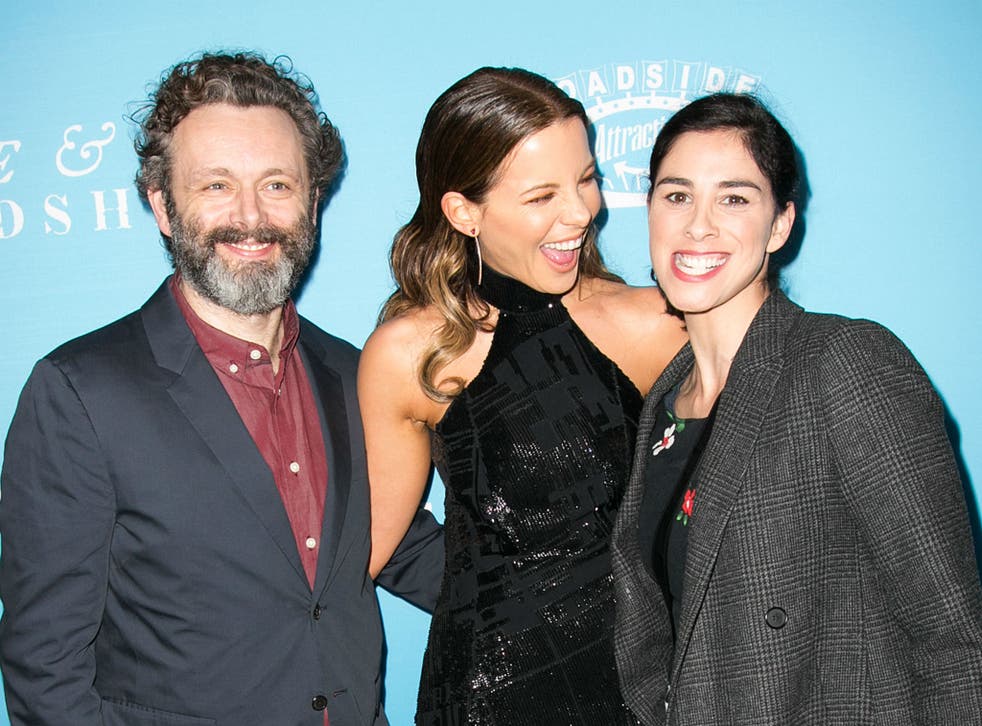 Kate Beckinsale says she doesn't understand why it's a surprise for people to learn she gets on so well with her ex-partner Michael Sheen and his girlfriend Sarah Silverman.
Beckinsale and Sheen were in a relationship for eight years from 1995 to 2003. They had a daughter together, Lily, in 1999. Sheen is now in a relationship with Silverman.
Recently, Sheen and Silverman supported Beckinsale at the premiere of her new film Love and Friendship, all posing happily together on the red carpet, which provoked a reaction Beckinsale says took her by surprise.
People news in pictures

Show all 18
"I don't know why everyone was so surprised," she told Stylist. "Sarah's such a fantastic woman, I love her and Michael and I have gotten on for years now. I've known him since I was 22, we're basically family."
The Pearl Harbour actress said it saddens her to think it's an unusual prospect to get on so well with your ex. She also praised Silverman for being another strong female force for her daughter to look up to.
"The thing that surprised me was what a big deal everybody made about us all getting on and then thinking, 'F**k that's really sad if it's that unusual'. I don't think any of us were thinking, 'This is a huge achievement we're not punching each other'. I'm completely open to any other strong, cool sensitive independent-thinking women who are going to be an influence in my daughter's life.
Beckinsale and Sheen's close relationship was put on display recently when the 42-year-old shared a photo of herself, Sheen and Lily re-creating a baby photo of Lily on Twitter.
Join our new commenting forum
Join thought-provoking conversations, follow other Independent readers and see their replies