Katie Hopkins signs up for weight loss challenge after deliberately gaining three stone in three months
'I have more chins than I know what to do with,' she exclaimed after gorging on a 6500 calories-a-day diet of junk food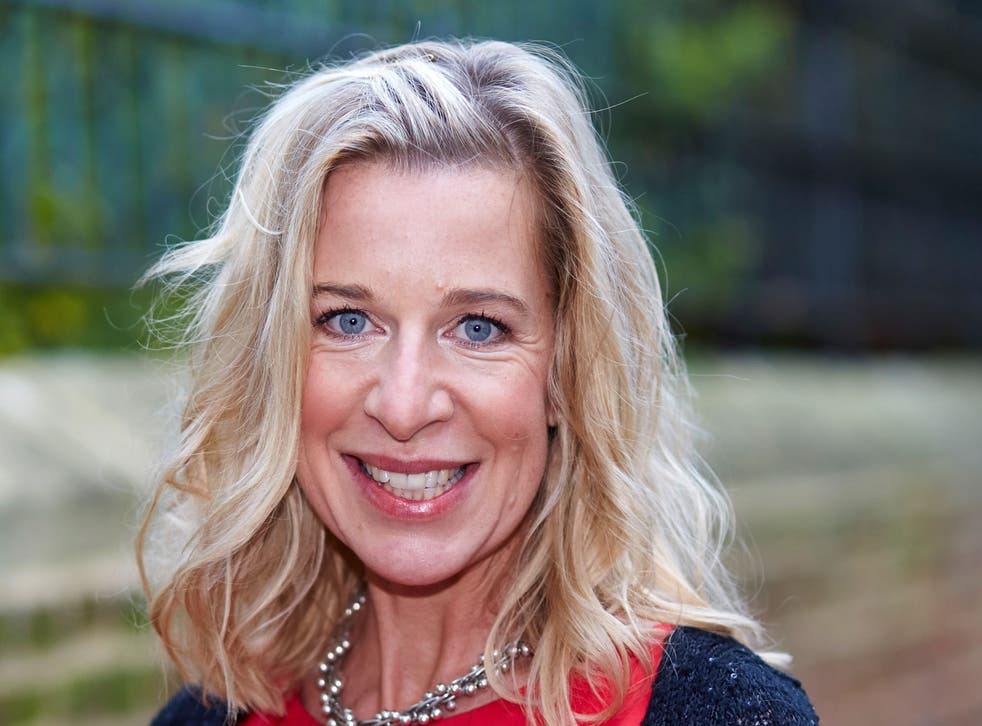 Katie Hopkins is outspoken about everything, usually hiding behind her Twitter profile to troll the world like a politically incorrect teenager.
One of the largest recipients of her vitriol? The overweight.
The former army cadet has been incredibly vocal about those who struggle with obesity in the past.
"Would I employ you if you were obese? No I would not," she told The Sun in July 2013. "You would give the wrong impression to the clients of my business.
"I need people to look energetic, professional and efficient. If you are obese you look lazy."
More recently, she hammered "fat mums" for having "fat kids".
"It's absolutely the parent's fault that those children are fat," she said on This Morning in October last year. "They need to look in the mirror, look at themselves, and realise it's their fault."
Katie Hopkins' most offensive moments

Show all 16
Now, she's gone one step further, by deliberately gaining three stone in three months on a 6,500 calorie-a-day diet to prove that weight loss is possible and that the overweight should "stop blaming everyone else for problems they can control".
"So far I have eaten 13 ready meals a day. Chocolate bars, fizzy drinks, curries, chips, cake, cream — I've scoffed it all," she wrote in her column for The Sun.
"Living for three months in one room of my house, I have almost stopped moving except to walk from the fridge to the cooker to the sofa and back.
"Eat, sleep, eat, repeat. The only raving I am doing is going raving mad."
"All of a sudden the scales say 11st when they used to say eight. I have watched my body morph from slim to super-size desperately quickly. I now have a belly which measures obese at the clinic and I have thighs that thunder. I also have rolls and folds and more chins than I know what to do with. All that extra food had to go somewhere and I can see every last potato's worth."
Now, she's signed up for a controversial two-part documentary set to be broadcast on TLC early in 2015.
"To prove that losing weight is not as hard as some people make out, I'm going from underweight to overweight and back," she said.
However, a spokesperson for TLC seemed a lot less keen that the channel be viewed as endorsing Hopkins' views.
"This documentary will confront her attitudes and put her beliefs to the test, by following her own physical and emotional journey as she gains and loses weight, whilst exploring the broader issues of body image in our society," they said in a statement.
In an unusually altruistic turn, she also signed her "new fat body" up to do the ALS ice bucket challenge after being nominated by Professor Green. Watch it above.
Register for free to continue reading
Registration is a free and easy way to support our truly independent journalism
By registering, you will also enjoy limited access to Premium articles, exclusive newsletters, commenting, and virtual events with our leading journalists
Already have an account? sign in
Register for free to continue reading
Registration is a free and easy way to support our truly independent journalism
By registering, you will also enjoy limited access to Premium articles, exclusive newsletters, commenting, and virtual events with our leading journalists
Already have an account? sign in
Join our new commenting forum
Join thought-provoking conversations, follow other Independent readers and see their replies