Ken Livingstone: Five of his most controversial comments
The former Mayor is no stranger to controversy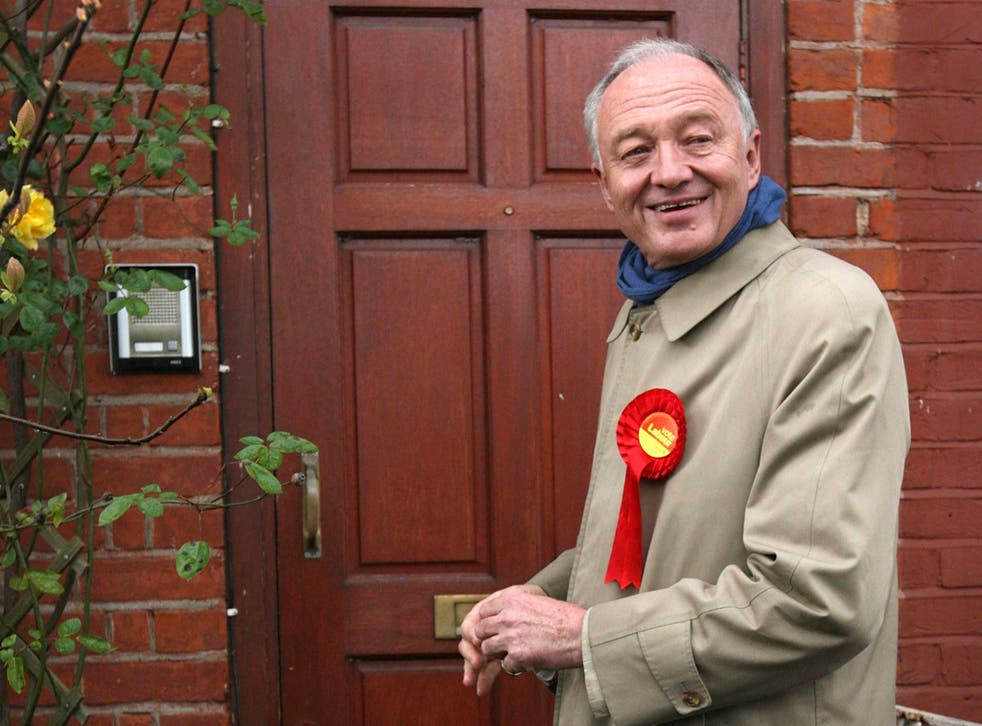 Jeremy Corbyn is still attempting to quell the outcry surrounding claims by Ken Livingstone that Adolf Hitler supported Zionism "before he went mad" which have led to his suspension.
The Labour leader has been forced to deny his party has a problem with antisemitism after the outspoken former Mayor of London suggested the Nazi leader was a Zionist.
But Livingstone has a history of making controversial and provocative comments, often refusing to back down in the face of a fierce backlash.
Some of his most memorable exchanges are listed below:
In 2005, one of his remarks sparked an uproar that saw Livingstone embroiled in a protracted battle with the Evening Standard and refusing repeated demands to apologise.
Livingstone was approached by the Standard reporter Oliver Finegold as he left a party. After finding out which paper he worked for, Livingstone asked: "What did you do before? Were you a German war criminal?"
Finegold responded: "No, I'm Jewish, I wasn't a German war criminal and I'm actually quite offended by that. So, how did tonight go?"
Livingstone replied: "Arr right, well you might be [Jewish], but actually you are just like a concentration camp guard, you are just doing it because you are paid to, aren't you?"
Read the full transcript of the conversation here.
People news in pictures

Show all 18
In 2012, Livingstone faced calls to retract a comment after saying the Tory party was "riddled" with homosexuals. "[The public] should be allowed to know everything, except the nature of private relationships - unless there is hypocrisy, like some Tory MP denouncing homosexuality while they are indulging in it," he told the New Statesman during a discussion about privacy.
"As soon as Blair got in, if you came out as lesbian or gay you immediately got a job. It was wonderful.
"You just knew the Tory party was riddled with it, like everywhere else is."
He later defended his remarks as a "backhanded compliment" and insisted they were meant to be read humorously.
Speaking to the Guardian about his autobiography, ironically entitled, You Can't Say That, in 2011, Livingstone insisted he had never made a mistake throughout his spell as Mayor of London despite losing to Boris Johnson. "The press keep asking me, what was your biggest mistake? But if I had made a big mistake, they'd all be writing about it, wouldn't they?"
Livingstone's allegory for the 2012 mayoral election also proved deeply contentious when he jokingly described the contest as a "simple choice between good and evil".
"I don't think it has been so clear since the great struggle between Churchill and Hitler," he went on.
"Those who don't vote for me will be weighed in the balance come Judgment Day. The Archangel Gabriel will say, 'You didn't vote for Ken Livingstone in 2012. Oh dear, burn forever. Your skin flayed for all eternity.'"
Last year, a heated exchange about Syrian airstrikes on Question Time culminated with Livingstone blaming Tony Blair's decision to go to war in Iraq for the 7/7 terrorist attack in London. "If I was there [in the shadow cabinet], I'd say bombing on its own isn't enough. We shouldn't get caught up again. I remember when Tony Blair was told by the security services: 'If you go into Iraq, we will be a target for terrorism,'" he said. "And he ignored that advice and it killed 52 Londoners."
Register for free to continue reading
Registration is a free and easy way to support our truly independent journalism
By registering, you will also enjoy limited access to Premium articles, exclusive newsletters, commenting, and virtual events with our leading journalists
Already have an account? sign in
Register for free to continue reading
Registration is a free and easy way to support our truly independent journalism
By registering, you will also enjoy limited access to Premium articles, exclusive newsletters, commenting, and virtual events with our leading journalists
Already have an account? sign in
Join our new commenting forum
Join thought-provoking conversations, follow other Independent readers and see their replies