Ken Livingstone says terrorists 'gave their lives in protest against our invasion of Iraq' on Question Time
His remarks sparked a heated debate on Question Time that saw him accused of 'accepting propaganda'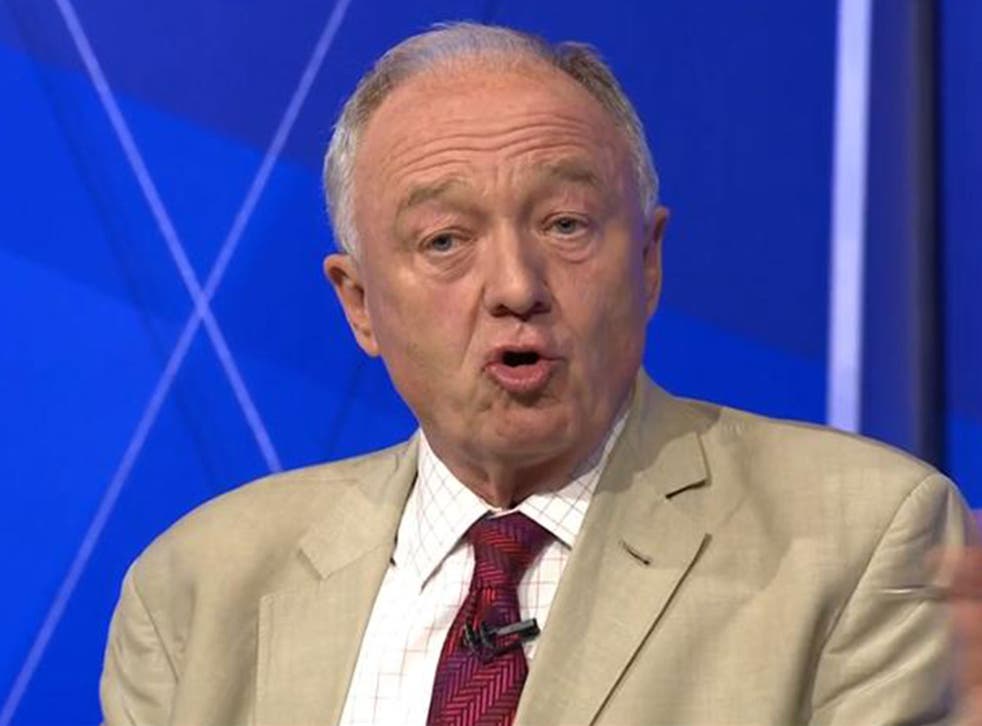 Ken Livingstone has been accused of "accepting terrorist propaganda" after arguing that terrorists were "giving their lives" because of Britain's invasion of Iraq.
In a heated debate on BBC One's Question Time, he recalled the start of the Iraq invasion, saying that Tony Blair was advised that joining the US would make the UK a terror target.
"He ignored that advice and it killed 52 Londoners," Mr Livingstone continued, sparking a challenge from comedian Matt Forde.
He said the idea that terrorists could be "absolved" for the supposed grounds for their atrocities was "shameful".
"Go and look at what they (the terrorists) put on their website did those killings because of our invasion of Iraq…they gave their lives, they said what they believed," the former mayor of London said.
"They took Londoners' lives in protest against our invasion of Iraq."
Mr Forde accused him of "accepting the terrorists' propaganda", while fellow panellist Kate Andrews, a researcher at the Adam Smith Institute, said he was "accepting their excuses".
But the Labour veteran pushed his point, saying: "If we had not invaded Iraq, those four men would not have gone out and killed 52 Londoners."
PM: Bombing Syria is necessary
Mr Livingstone argued that David Cameron's proposed air strikes against Isis in Syria were "too indiscriminate" and that the only way to defeat Isis would be with tens of thousands of ground troops – a move repeatedly ruled out by the Prime Minister.
He also argued that Britain must "learn from the mistakes of Iraq and Afghanistan" and form a wider international coalition involving Middle Eastern and Asian natures to "fight pure evil" without being accused of looking after its own interests.
Matthew Hancock, the Conservative MP for West Suffolk, said that "boots on the ground" would "complicate" the conflict and that air strikes were the way forward.
Pete Wishart, a Scottish National Party MP, called for a diplomatic solution and asked how further bombing in Syria would improve civilians' lives.
Join our new commenting forum
Join thought-provoking conversations, follow other Independent readers and see their replies