Kendall Jenner's and Cara Delevingne's Instagram, Twitter and Facebook posts 'worth up to $300,000'
D'Marie Archive CEO claims new generation of supermodels can command a staggering amount for a single post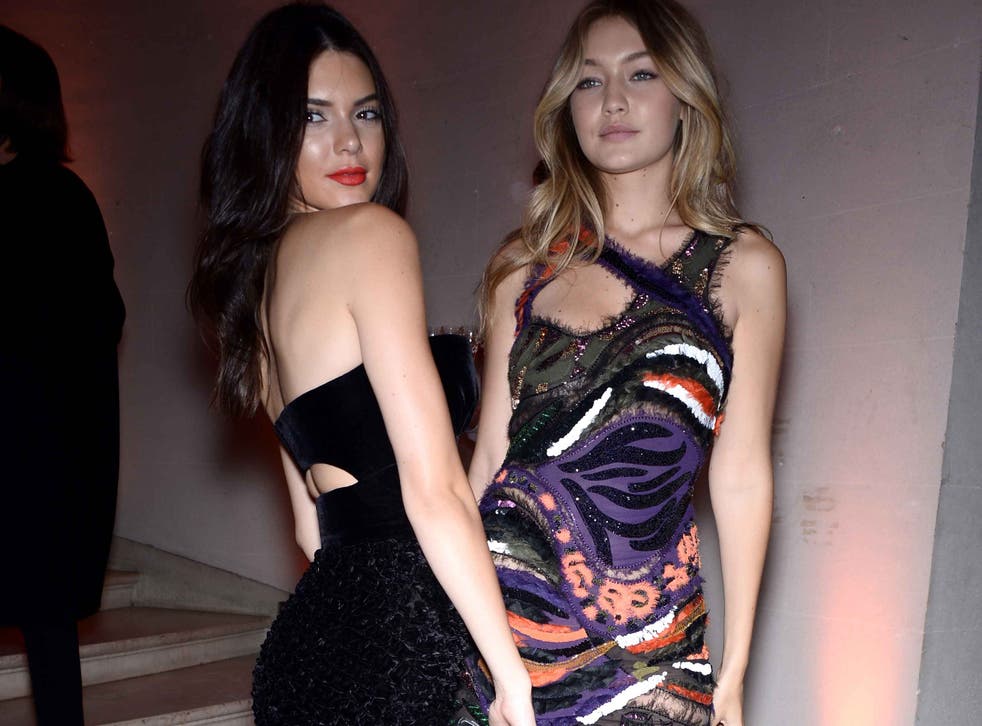 Kendall Jenner, Cara Delevingne, and Gigi Hadid are three of the most popular models on Instagram, amassing a staggering 79 million followers collectively.
All three have become highly influential on social media and as their profiles grow exponentially so does the value placed on their posts. The trio are so influential, in fact, that brands are now queuing up to feature somewhere on their pages in the knowledge that a piece of jewellery or an item of clothing in just one post can lead to a whole line selling out.
But utilising this influence comes at a cost and anyone hoping to feature their products can expect to potentially pay a six-figure sum, according to an editorial in CR Fashion Book.
Frank Spadafora, former casting director and head of the analytics app D'Marie Archive, claims a single post shared across Instagram, Facebook and Twitter from the three supers is currently valued at between $125,000 and $300,000.
Spadafora's app ranks the value of social media accounts belonging to models, brands and bloggers for companies hoping to advertise their products in posts. Pages are measured by factors such as how engaging each post is and their overall reach.
The Kardashian/Jenner sisters and their most memorable Instagram moments

Show all 5
However, Mr Spadafora stressed that only a few key "outliers" can command such impressive sums for a post.
He told The Independent: "We track when people click through their pages on Facebook, Instagram and Twitter and we look at over 56 metrics, such as their ability to be able to reach, engagement per post, how many link clicks they are able to create and ultimately sales conversion.
"To clarify, something like price point and garment type will adjust and skew the figure - it depends on what you are trying to sell.
"Kendall is an outlier; she is not typical. She happens to have that beautiful mixture of celebrity and beauty that is very rare but very adored in the American market and globally. The majority of models, musicians, actors and the rest are worth maybe a couple of hundred to the low thousands of dollars per posts. So yes, there are definitely those outliers, but the majority of influencers are in the low thousands."
He claims a similar post across the three social media channels of the next "tier" of models, such as Miranda Kerr and Karlie Kloss, could cost between $25,000 to $50,000.
Join our new commenting forum
Join thought-provoking conversations, follow other Independent readers and see their replies