Kenneth Morgan: Union leader who guided the NUJ through turbulent times before becoming the Press Council's first head
Morgan was a sensitive, courteous man with a great sense of humour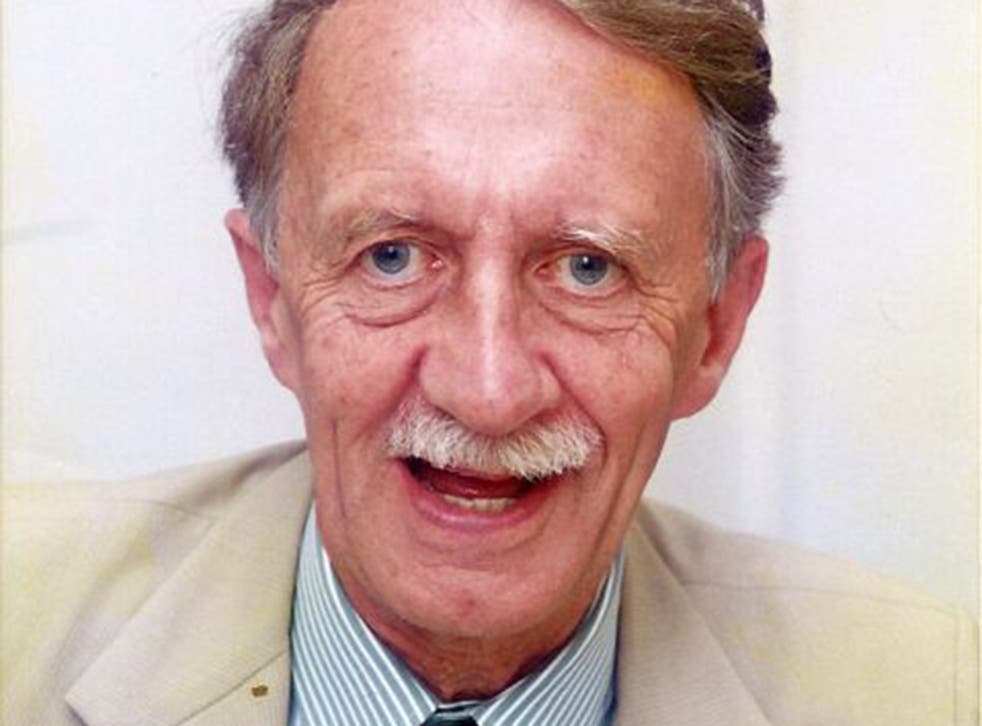 Kenneth Morgan twice led major media organisations when the industry was going through changes which would herald a huge shake-up in ownership and working practices, as well as battles for press freedom. He was General Secretary of the National Union of Journalists, with its rather volatile and sometimes difficult membership, during the turbulent 1970s as unions sought more power in the workplace. And he was Director of the Press Council, which would become the Press Complaints Commission, as newspapers faced calls for greater accountability.
A sensitive, courteous man with a great sense of humour, which was often needed, Morgan is remembered by working journalists, said his close friend John Bailey, a former president of the NUJ, "as one of the most generous, open-minded, perceptive trade unionists you could wish to be represented by or bargain with."
Born in Salford, Morgan went to his local grammar school, leaving in 1944 to become a junior reporter on his local paper, the Stockport Express, where he joined the NUJ. He also met his future wife Margaret, who worked for the rival paper, and the two compared news desk diaries to make sure they covered the same events. They married in 1950 and later ran the Macclesfield Advertiser together.
Morgan was called up in 1945, rapidly rising through the ranks to be commissioned the following year, and was transferred to the British Army newspaper unit in Palestine and Egypt, after which he returned to his paper as a sub-editor. He then left to go freelance, working for papers and agencies based in Manchester. In 1954 he joined Exchange Telegraph, given the job of launching an editorial operation to compete with the PA in the North.
Wanting to improve journalists' conditions and pay he became increasingly active in the union, as a member of the Executive, then full-time Branch Secretary for Central London, a National Organiser, and in 1970 General Secretary. Bailey recalled Morgan's sensitivity and powers of persuasion as General Secretary.
"Even those who vociferously opposed his advice or ideas ended up being grateful to Ken for representing them when in trouble. It is how we knew him best, finessing the fine detail of a national agreement on pay and conditions or calmly explaining to a delegate conference in uproar why the union leadership was not only blameless, but actually wise in its handling of a dispute. He was a warm, generous-spirited man, who when under heavy attack, and however wounded, could still see the other person's standpoint and weather the storm."
Attacks came from different directions. Those inside the union came from a hard-left group of activists seeking more power; there were motions of censure, and a serious attempt to sack him. Morgan fought to maintain the credibility of the union, with its notorious infighting, within the TUC.
Other attacks came with the Industrial Relations Act and its restrictions on union activity and changes to trade union law, which led to at least one court case. The Social Contract had a great effect upon how Morgan and the union functioned as terms for negotiations changed. New media barons were entering the fray and with them came a major shake-up in the reorganisation of large newspaper groups and how they operated.
Morgan not only stood up to the bosses in fights for better wages and conditions. There were few black faces in the media, and he fought to change this, helping the South African journalist, Lionel Morrison, find work in Fleet Street when he arrived during the early 1970s. Morrison would eventually become the NUJ's first black president.
In 1977 Morgan left the NUJ, subsequently receiving an OBE for his work for trade unionism, and became joint secretary of the Press Council, then its director for 10 years. He believed fervently in its central aim of press freedom, and "maintaining the highest standards of the profession". John Warman represented the public on the Press Council and then on the Press Complaints Commission. "Morgan was a great supporter of freedom of the press," he said. "He was very impressive as he formulated the adjudications, making sure they were balanced and fair. He had a passion for making sure that justice was done ... making sure that members of the public who had nothing to do with the press were treated well.'
He oversaw the transition of the PC into the PCC in 1991, dealing with the intricacies of negotiations with various authorities and press owners and serving as its director during its first year. He then retired but took on more work, giving evidence to Royal Commissions, the Monopolies and Mergers Commission and House of Commons committees. He lectured on press freedom on behalf of the British Council and the Council for Europe, was a fellow of the Royal Society of Arts and a trustee for Reuters. He kept his connections with the NUJ, acting as a trustee and chairman of the Journalists' Copyright Fund until a few years before he died.
PETA STEEL
Kenneth Morgan: journalist and trade union leader: born Salford 3 November 1928; OBE 1978; married 1950 Margaret Wilson (two daughters, and one daughter, deceased); died Farnborough, Kent 5 August 2015.
Register for free to continue reading
Registration is a free and easy way to support our truly independent journalism
By registering, you will also enjoy limited access to Premium articles, exclusive newsletters, commenting, and virtual events with our leading journalists
Already have an account? sign in
Register for free to continue reading
Registration is a free and easy way to support our truly independent journalism
By registering, you will also enjoy limited access to Premium articles, exclusive newsletters, commenting, and virtual events with our leading journalists
Already have an account? sign in
Join our new commenting forum
Join thought-provoking conversations, follow other Independent readers and see their replies