Kesha earns standing ovation with Bob Dylan cover at Billboard Awards
The anticipated performance is the first from the 28-year-old in several years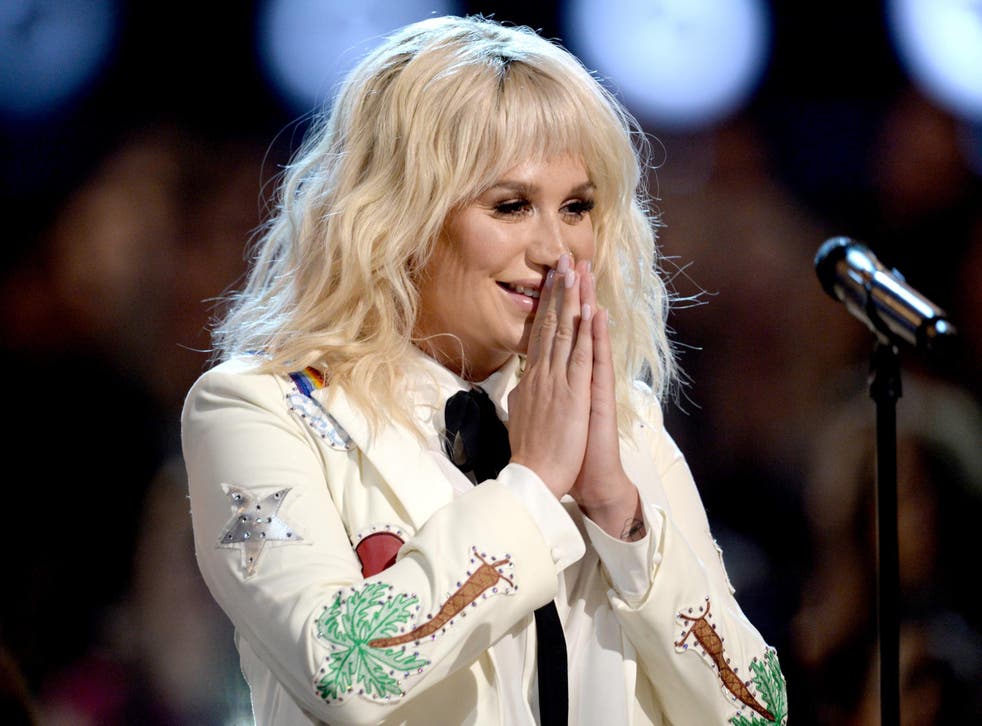 Kesha's return to mainstream music, after a notable absence while engaged in a highly publicised legal battle, has been met with a standing ovation.
The singer performed a rendition of Bob Dylan's "It Ain't Me, Babe" at the Billboard awards on Sunday evening alongside American singer-songwriter Ben Folds. Following the understated and simple performance, the crowd took to their feet to applaud the singer.
The performance marked a return for Kesha who has been absent from many events and music charts over the past few years while she has been locked in a legal battle with music producer Dr Luke, whose real name is Lukasz Gottwald, and his record company Kemosabe records, which are part owned by Sony.
In February, a highly publicised court ruling denied Kesha, 28, an injunction in her contract with Gottwald and Kemosabe records. Legal proceedings date back to 2014 where it was alleged the singer is in breach of contract having not recorded music with the label since 2013. She has also filed a lawsuit accusing Gottwald of sexual assault and emotional abuse. Gottwald has vehemently denied all the allegations and previously said they are part of a "vicious smear campaign to ruin his reputation for financial gain" and so the singer can get out of her five-album contract. In April, a New York judge dismissed several of Kesha's counter-claims against Gottwald.
Entertainers supporting Kesha

Show all 6
Amid the legal dispute, various high-profile entertainers have come forward to say they support Kesha and immediately after the injunction denial a social media movement #FreeKesha begun trending on Twitter.
The run-up to the Billboard performance was also not without controversy due to a back-and-forth over whether Kesha would be permitted to perform.
It was claimed Kemosabe was blocking the performance, however, Dr Luke released a statement to Billboard last week saying the performance was always approved in "good faith" but "only suspended when Kemosabe learned Kesha was to use the performance as a platform to discuss the litigation".
Kesha took to Instagram to say she was only ever going to use the performance to honour one of her favourite artists, Dylan - who turns 75 tomorrow - and said she was not going to speak of Gottwald or "allude to my legal situation in any way".