Kim Cattrall said she was 'badly shaken up' after joy rider crashed through the front wall of her home
The 'Sex and the City' actress said four people could have been killed after a 16-year-old girl allegedly went on a joy ride with her friends in the car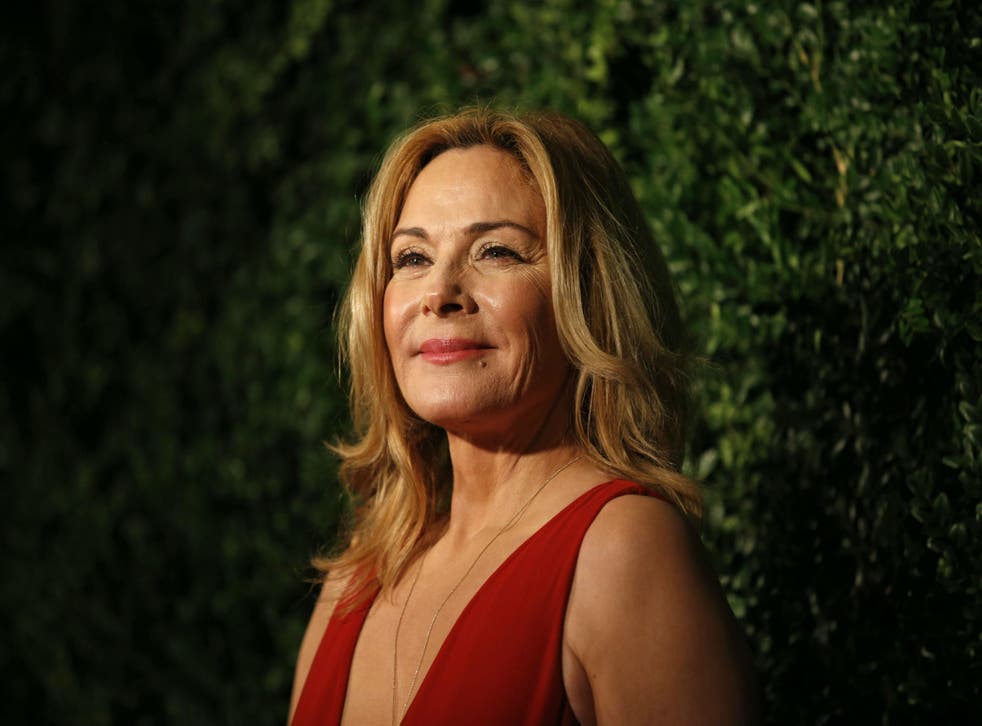 Kim Cattrall said she was badly "shaken up" after a 16-year-old girl allegedly went on a joy ride and crashed through the front wall of the actress's home.
The "Sex and the City" actress tweeted pictures of the damage to her Vancouver Island property, showing a damaged white Suzuki Vitara, the front window of the property hanging loose and a large gap in the brick wall below it.
"A senseless 16 yr old driver plowed into my home Joy Riding @ 1am. People cld have been killed. U should b ashamed," she wrote.
The 59-year-old star of new Netflix comedy series "Sensitive Skin" claimed the driver could have been responsible for the deaths of four people, including Ms Cattrall, who was in her house at the time, and the driver's friends in the car.
People on Twitter reacted with sympathy and concern, including Graham Norton, on whose UK talk show Ms Cattrall has appeared several times.
Ms Cattrall added that the young driver was "free" to drive around again with her "drinking pals" after the incident.
A spokesman from the Courtenay, Comox Valley police department told The Independent that it was investigating an incident where a car had crashed into a house, but could not confirm the owner of the house for privacy reasons or the age of the driver as the "investigation is ongoing".
The Liverpool-born actress grew up in the Courtenay region of Vancouver Island. She told The Guardian in March last year that she had bought a new property on Vancouver Island on the sea, and has since posted many pictures of the surrounding countryside.
"[…] it's magical – there are sea lions that go back and forth in front of the house all day long. When I first moved there I thought I'd have to go back to New York because of all the honking. Now the noise lulls me to sleep."
On Twitter after the incident, Ms Cattrall said she just "needed to sleep" to recover and that "life was sweet".
Join our new commenting forum
Join thought-provoking conversations, follow other Independent readers and see their replies