Amber Rose asks Kim Kardashian-West to join Slutwalk and make a difference 'not only when it's convenient for you'
Rose wants Kardashian-West to tell her own story of being slut-shamed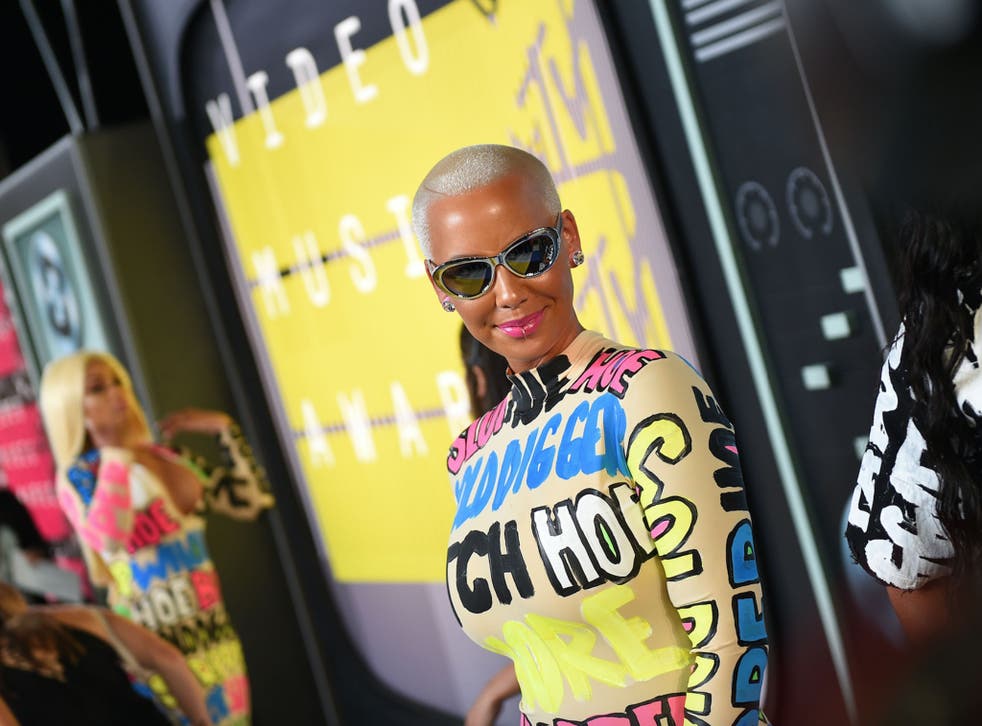 If there is one woman who truly understands the implications of being routinely slut-shamed, it's Amber Rose.
Like Kim Kardashian-West, the model has been targeted by misogynistic insults focusing on her appearance, behaviour and unapologetic expressions of her sexuality, and, like Kardashian-West, she has fought back.
Kardashian-West took on her critics and trolls in one essay laying out her disregard for those who have an issue with her sexuality. "It's 2016," she wrote. "The body-shaming and slut-shaming - it's like, enough is enough. I will not live my life dictated by the issues you have with my sexuality. You be you and let me be me. I am a mother. I am a wife, a sister, a daughter, an entrepreneur and I am allowed to be sexy."
Rose has become a campaigner against slut-shaming and last year launched her own Slutwalk. This year, she wants Kardashian-West standing there alongside her.
After the furore surrounding Kardashian-West's nude selfie and her powerful essay, Rose joined a number of high-profile women sending messages of support to the reality TV star and business woman.
Only weeks after sharing a selfie with Kardashian-West to end a Twitter spat with Kanye, (which involved a few gendered insults on his part) Rose spoke out against a post from the singer Pink apparently criticising women such as Kardashian-West her for "using your body, your sex, your tits and asses" to get attention.
Kim Kardashian- entrepreneur extraordinaire

Show all 6
In a caption alongside a screen shot of the singer's post, Rose wrote: "Damn Pink, we were all born naked - society sexualises our breast and bodies. If a grown mother of two is comfortable with her body and wants to show it off that's none of your business or anyone else's. Now, if you wanna talk to kids and be a mentor to young teens, tell them to go to school and to not use their bodies to get ahead?! I'm all for it! But please as a grown woman let another grown woman live as she wishes."
In a second post, Rose urged Kardashian-West to now use her platform to combat the sexism faced by other women after finally speaking out on the sexism she herself has faced for the last 13 years.
"@kimkardashian I don't know u well but I saw you speak about slut shaming and as you know I'm an activist feminist so it spoke to me," she wrote.
"Being slut-shamed and ridiculed is not fun - it's hurtful and mean. Us women deal with it everyday and I'm happy you can speak openly on this now because if anyone knows what it's like to be slut-shamed it's u! Live it Kim! Make a difference and speak on it! Not only when it's convenient for you but when you can help others. Last year at my Slutwalk I told my slut-shaming story. This year I would love for you to come and tell yours. This is an open invite from me to you and your sisters are welcomed too."
Join our new commenting forum
Join thought-provoking conversations, follow other Independent readers and see their replies