Kim Kardashian joins Emily Ratajkowski's calls for an end to slut-shaming women who express sexuality
'I will not live my life dictated by the issues you have with my sexuality,' writes Kardashian-West in a powerful essay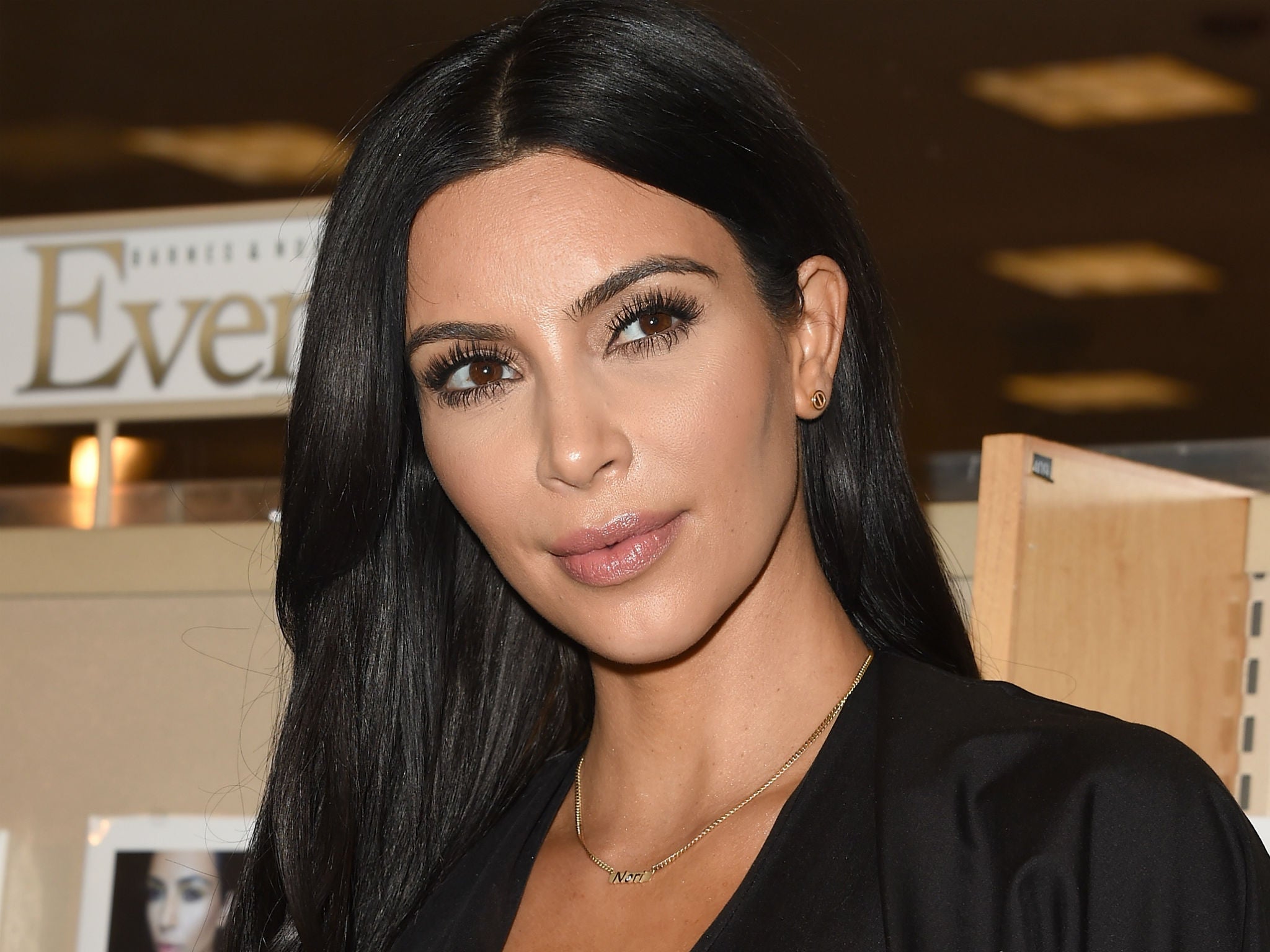 Emily Ratajkowski's recent demand for the right to celebrate and express her sexuality without being objectified, slut-shamed or accused of demeaning herself is even more pertinent after the reaction to Kim Kardashian-West's nude selfie.
The Gone Girl actress penned a powerful essay for Lena Dunham's Lenny Letter about refusing to apologise for her sexuality, an essay she suggested men such as Piers Morgan read after he dedicated an entire column to declaring it was time for Kardashian-West to start covering up.
Objections to Kardashian West's naked selfie from trolls and critics ranged from claims she is too old to pose nude, cries of 'what about her children?', suggestions she might want to swallow a camera in order to present something new and a rebuke for not teaching women that they are not just the sum total of their bodies.
Ratajkowski is routinely disparaged for being overtly sexual after appearing topless in the Blurred Lines video, which she now calls "the bane of her life", and in a number of modelling shoots. In her Lenny letter essay, she recalled how being made to feel uncomfortable and guilty about her developing sexuality began when she was an adolescent.
Kim Kardashian- entrepreneur extraordinaire
Show all 6
The 24-year-old called for a space outside of the male gaze within which she and other women can own and enjoy their gender and sexuality instead of reinforcing the idea that being overtly sexual is "trashy" because it plays to male desires.
She writes: "Even if being sexualised by society's gaze is demeaning, there must be a space where women can still be sexual when they choose to be."
Kardashian-West is judged even more severely for any expressions of her sexuality. She faced a number of gendered insults in response to her naked selfie, many of which relate to the leaked sex tape she was in 13 years ago. But in her own empowering essay for International Women's Day, she vowed to stop trying to prove all the ways in which she is more than something that happened without her consent over a decade ago.
"I lived through the embarrassment and fear, and decided to say who cares, do better, move on," she writes. "I shouldn't have to constantly be on the defence, listing off my accomplishments just to prove that I am more than something that happened 13 years ago. Let's move on, already. I have.
"It's 2016. The body-shaming and slut-shaming - it's like, enough is enough. I will not live my life dictated by the issues you have with my sexuality. You be you and let me be me. I am a mother. I am a wife, a sister, a daughter, an entrepreneur and I am allowed to be sexy."
Kardashian-West has been plagued by accusations that she released the tape herself as a springboard to launch her career. But in a 2012 interview with Oprah, she highlighted the true consequence of the tape: that she had to spend the next ten years trying to redefine the public's perception of her.
"You know, I think that's how I was definitely introduced to the world," she replied after being asked whether she would be as successful now without it. "It was a negative way, so I felt like I really had to work 10 times harder to get people to see the real me."
Join our commenting forum
Join thought-provoking conversations, follow other Independent readers and see their replies