Kim Kardashian 'files complaint' after man who accosted Gigi Hadid ambushes her in street
The reality TV star was approached by the notorious prankster who accosted Gigi Hadid in the street in Milan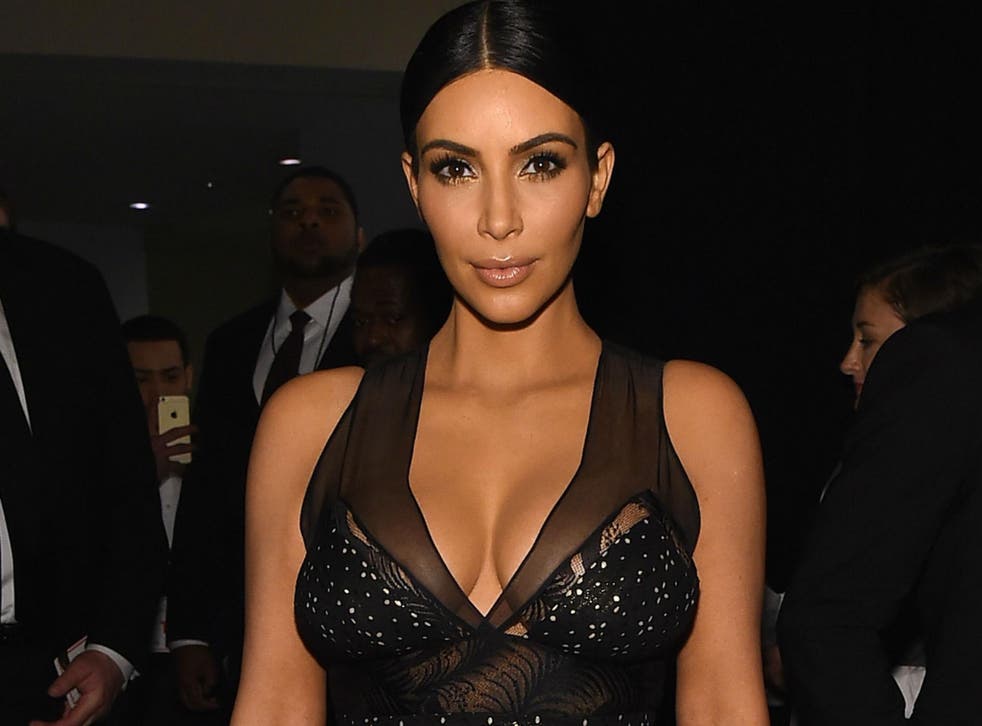 Kim Kardashian-West has reportedly filed a complaint with the French authorities against a notorious celebrity prankster who ambushed her on Wednesday.
Vitalii Sediuk, the Ukranian "prankster" who accosted Gigi Hadid in Milan last week, turned his attentions towards Kardashian-West on Wednesday. After she walked outside of L'Avenue restaurant in Paris, he slipped past her security and appeared to attempt to kiss her bottom.
The 35-year-old reality TV star's security guard reacted immediately and pounced upon Sediuk, pulling him towards the ground. Kardashian-West has since commended her security guards efforts, tweeting: "My security @PascalDuvier is a G".
According to E! News, Kardashian-West has filed a complaint against Sediuk in France.
Kim Kardashian West's most controversial moments

Show all 11
Sediuk has responded to the incident in an Instagram post, saying it was intended as a protest against "Kim for using fake butt implants". Kardashian-West has denied having fake bum implants on numerous occasions.
"I encourage her and the rest of Kardashian clan to popularise natural beauty among teenage girls who follow and defend them blindly," he added.
Seduik said he had not planned the attack and was simply sitting outside the restaurant when he happened to catch a glimpse of Kardashian-West and her usual trail of paparazzi.
Sediuk, who formerly worked for Ukranian TV channel 1+1, has made a name for himself for the pranks he has pulled on celebrities over the years. Back in 2014, he dived for Kardashian-West's legs while she was walking through the pandemonium outside Balmain's Paris Fashion Week show.
In 2012, he attempted to kiss Will Smith on the lips at a Men in Black 3 premiere, with Smith responding by slapping him and shouting "'What the hell is your problem buddy?". In 2014, he stuck his face in Brad Pitt's crotch at the premiere of Maleficent.
Most recently, Sediuk physically grabbed Hadid and picked her up by the waist in a busy crowd at Milan Fashion Week. In the footage, the supermodel can be witnessed screaming and shouting "Let me go", elbowing the man and wriggling to try and set herself free. Her sister Bella was also filmed attempting to free Hadid from his grasp until Sediuk let go and started running away.
A representative for Kardashian-West and Sediuk did not immediately respond to request for comment.
Register for free to continue reading
Registration is a free and easy way to support our truly independent journalism
By registering, you will also enjoy limited access to Premium articles, exclusive newsletters, commenting, and virtual events with our leading journalists
Already have an account? sign in
Register for free to continue reading
Registration is a free and easy way to support our truly independent journalism
By registering, you will also enjoy limited access to Premium articles, exclusive newsletters, commenting, and virtual events with our leading journalists
Already have an account? sign in
Join our new commenting forum
Join thought-provoking conversations, follow other Independent readers and see their replies