Kristen Stewart admits concern about working with Woody Allen over sex abuse allegation
The actress says she and co-star Jesse Eisenberg discussed the allegation, but Eisenberg says he has no recollection of the conversation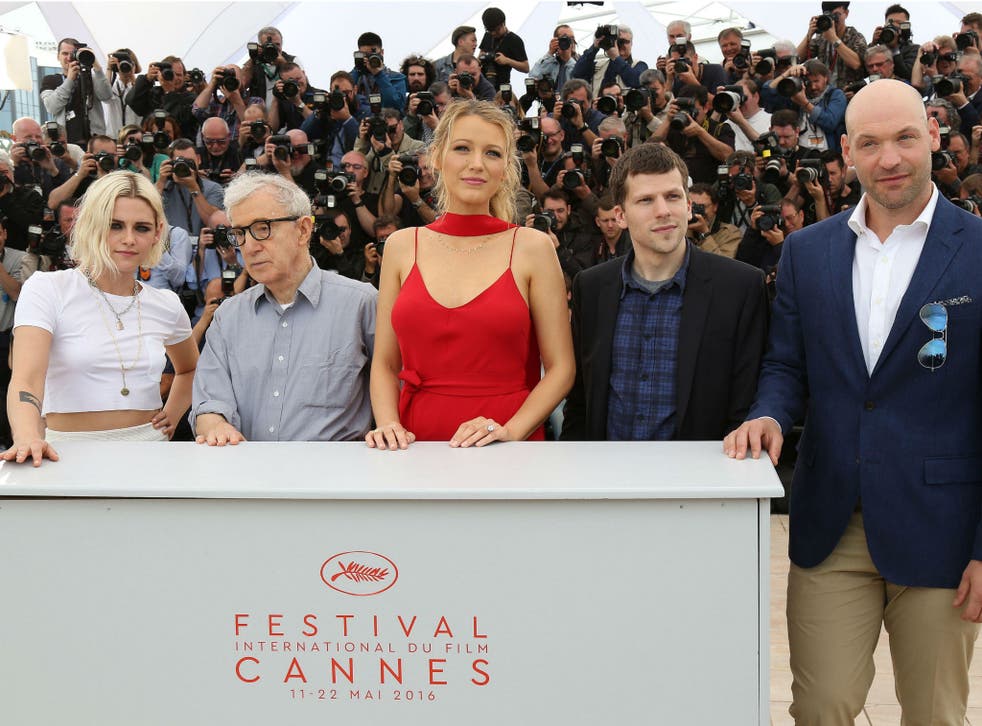 Kristen Stewart has admitted to thinking twice about working with Woody Allen due to the historic sexual abuse allegation which was made against him.
Stewart is currently at the Cannes film festival promoting Cafe Society, the Allen directed film which she stars in alongside Jesse Eisenberg, Steve Carrell and Blake Lively.
Allen's former partner Mia Farrow first accused Allen of sexually abusing their adopted daughter Dylan Farrow in 1993. Dylan herself wrote a lengthy blog post alleging Allen of abusing her as a child and criticised actresses including Emma Stone and Scarlett Johansson for working with Allen despite the allegation in 2014. Allen has always denied the allegation.
The Twilight actress says she was initially concerned about working with Allen due to the allegation but decided to go ahead and work on the film after discussing the claims with her co-star Eisenberg who she has collaborated with before on American Ultra.
"I was like, What do you think? We don't know any of these people involved. I can personalise situations which would be very wrong'. At the end of the day, Jesse and I talked about this. If we were persecuted for the amount of sh*t that's been said about us that's not true, out lives would be over," Stewart told Variety. "The experience of making the movie was so outside of that, it was fruitful for the two of us to go on with it."
However, Eisenberg told the magazine "he doesn't recall the conversation".
The films to know about at Cannes 2016

Show all 14
Allen has vehemently always denied the sex abuse allegation and has never been charged with any criminal offences. He responded to Dylan's letter with an article in the New York Times in 2014 where he accused Mia of coaching Dylan to believe the allegations were truthful. He said it was part of a response to his split from the actress and the fact he formed a relationship with his now wife Soon-Yi who was the adopted daughter of Mia. Allen also said the article would be his "final word" on the allegation.
Representatives for Eisenberg and Stewart did not immediately respond to requests for comment.