Lauren Wasser: Model diagnosed with Toxic Shock Syndrome fronts first major campaign since having leg amputated
Wasser has relaunched her career three years after losing her right leg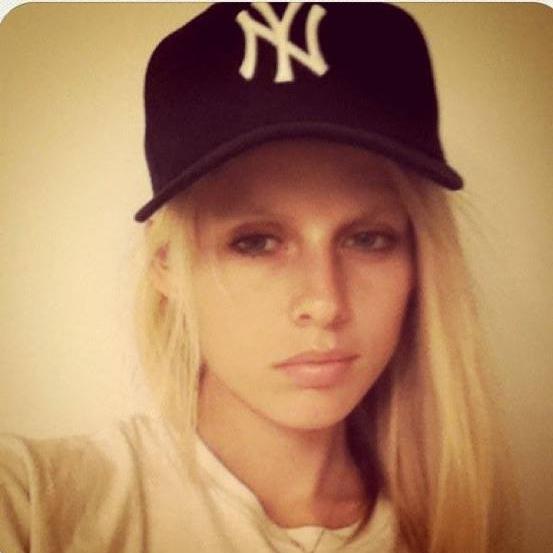 An LA-based model who had her leg amputated below the knee after contracting Toxic Shock Syndrome has re-launched her career as the face of a major clothing brand.
Lauren Wasser was found face down and unconscious in the bedroom of her Santa Monica apartment in 2012. The 27-year-old was on her period at the time and had been using tampons, leading specialists to quickly diagnose TSS.
TSS is a rare but dangerous infection caused by two types of bacteria which are commonly found in the nose and vagina: Staphylococcus aureus and Streptococcus pyogenes bacteria. The materials used in tampons create an environment where the bacteria can thrive and cases of TSS are often connected with tampon use.
The infection rapidly developed into gangrene and her right leg had to be amputated. Doctors also considered amputating her left leg but managed to save it with two skin grafts. However, she did lose her toes and Wasser has been warned she could still face having her leg removed from the knee down by the time she turns 50.
Wasser told The Independent that modelling was the furthest thing from her mind in the first year after losing her leg. Her girlfriend, the photographer Jennifer Rovero, captured her recovery in a series of pictures. Now, the pair is celebrating after Wasser was chosen to front the Nordstrom Holiday collection, her first major signing since falling ill three years ago.
"I was too dark and unable to see any kind of future," she said of the weeks after her operation. "I spent four months in a hospital and another eight months in a wheelchair. I was just trying to survive. It wasn't until I met my girlfriend who forced me do what she likes to call photo therapy [that] I started to see myself in a new light and how other amputees were responding. I knew I had to create a platform and do what I could to show this side of beauty."
Wasser shared her story with Vice in July this year to promote awareness of TSS and to campaign for more explicit warnings about the condition on tampon packaging.
Her story was read over six million times globally and captured the attention of the clothing company Nordstrom, who signed Wasser up for their active wear campaign. She said she was "stoked" to be told she would be flown out to New York for the shoot after a three-year break from commercial modelling, describing it as "truly an awesome moment". "That day was so magical because I felt so beautiful and I felt accepted by a company who was proud to have me and my golden leg. And the cool thing is they found me from the Vice article."
Wasser has also been chosen to front Noisy May's 2016 campaign. She now plans to continue raising awareness of the dangers of TSS.
"To be honest I wish there was more awareness," she added. "I'm happy the conversation has been started but I feel like there's so much that still needs to be done. Until that happens I will keep pushing and advocating for change and awareness."
Join our commenting forum
Join thought-provoking conversations, follow other Independent readers and see their replies