Lena Dunham on concept behind rap dedication to Hillary Clinton: 'This is not endorsing white women rapping'
'I liked the idea of a well-meaning, ridiculous white girl who thinks she's helping the election by exposing her body and writing thoughtless rap music'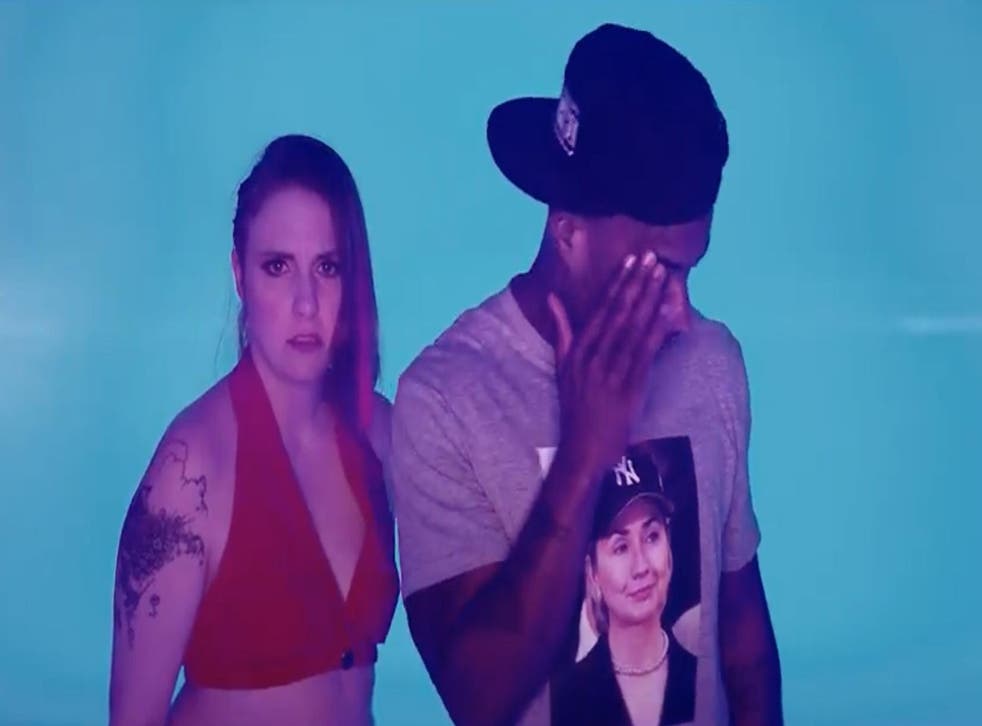 Lena Dunham's unwavering support for Hillary Clinton reached new levels with her "sensual pantsuit" rap, a painfully cringe tribute to "the nation's baddest grandma" and a reminder that parodies should perhaps be avoided when dedication is at risk of skewing creative judgement.
The Girls creator's ability to be funny with zany, offbeat skits did not quite transcend her HBO series in this instance.
In this production for Funny or Die, Dunham has been shaken to the core by the racist, sexist and xenophobic attitudes exposed in the US election. The conundrum is how best to express this rage. Her preferred channels of TV, writing etc are, on this occasion, "too basic" and only rap will allow her to express herself clearly.
Who are famous people voting for in the US election?

Show all 15
Dunham explained the concept for the three-minute video about how much love she has for the Democratic candidate to Vulture.
"Well, I had a literal dream about it. I'm like a crazed Hillary Clinton fan, and wondered what it would be like if I took this character one step further, to the most delusional Hillary Clinton fan. She's MC Pantsuit and wears a sensual pantsuit. I liked the idea of a well-meaning, ridiculous white girl who thinks she's helping the election by exposing her body and writing thoughtless rap music. [...]
"This is not endorsing white women rapping. This is not endorsing my three corn rows. It's about talking about the complexity of being a celebrity spokesperson in a really goofy, light way. [...]
"But also rap is an amazing medium for social change and rage. There's a reason that white teenagers sit in their bedroom feeling like their teenage feelings are being expressed by rap musicians. This happened at a moment right after the first debate, and I was so fucking angry. It did feel like a really good way to get my rage about the way the country reacts to Hillary Clinton out, but of course it has to be tongue-in-cheek because I am not a rapper. "
Essentially, the video is supposed to induce cringing and uses pointed references to Dunham's terrible rapping skills to reinforce this, but that just seems to make it harder to watch.
Memorable lyrics include: "She's been a lawyer, first lady senator plus a mom/ fights for justice since the age of 15 - man, come on."
"F**k that my girl's a writer, progressive freedom fighter, going up against a dude who's a climate change denier?"
Then the came the grand finale: Dunham taking off her pantsuit to reveal a "sensual pantsuit". Why? "Because that's what you do for the candidate you love."
TGIF.
Join our new commenting forum
Join thought-provoking conversations, follow other Independent readers and see their replies