Leslie Jones condemns Twitter for not doing enough to tackle racist abuse
The Ghostbusters actor has been bombarded with racist tweets following the film's opening weekend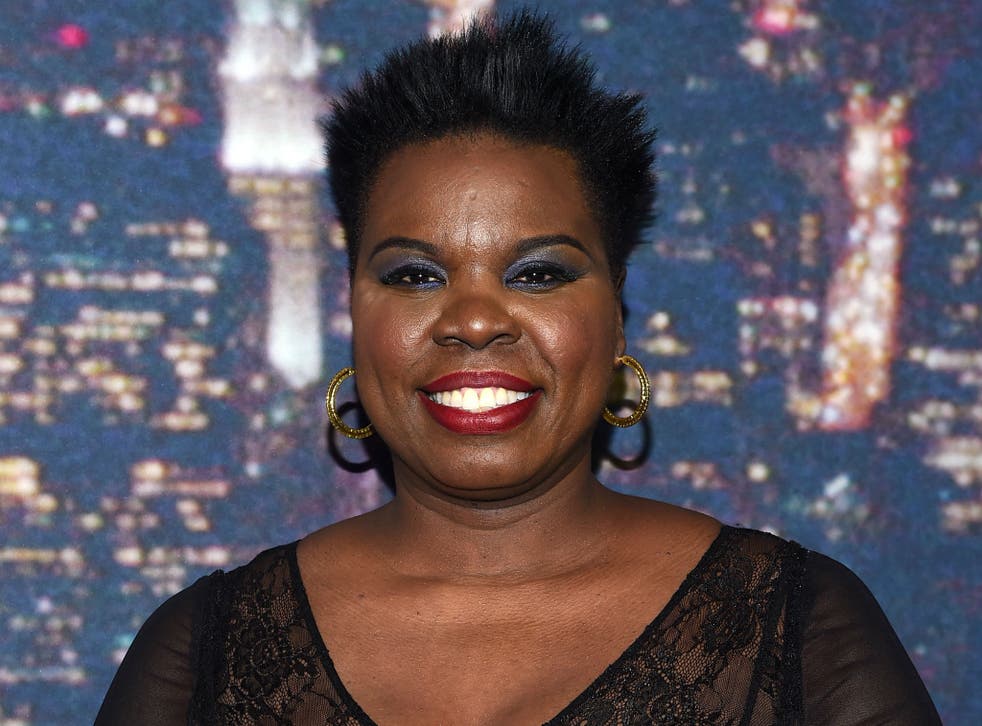 Leslie Jones, a comedian who stars in the new Ghostbusters film, has criticised Twitter for not doing enough to protect her from online abuse.
Jones, 48, has been the victim of vitriolic racist tweets following Ghostbusters' opening weekend. The reboot's female cast has also meant it has become a target for misogynist abuse, with a concerted campaign leading to the trailer becoming the most disliked trailer on YouTube.
Jones condemned the racism she has been subject to and retweeted many of the posts she received on Monday. The comedian dismissed the argument that she should not "stoop to their level" and argued it was imperative she publicly shamed individuals for their harassment and stood up for herself.
"Twitter I understand you got free speech I get it. But there have to be some guidelines when you let spread like that," she wrote.
People news in pictures

Show all 18
"This was not me!! Ok Twitter I'm done!! If y'all can let this s*** happen I don't want to be here. I did not post this," she tweeted alongside an image of a spoof account writing homophobic comments under her name.
"Profiles that some of these people are crazy sick. It's not enough to freeze Acct. They should be reported."
A 2014 study by Demos found "approximately 10,000 uses per day of racist and ethnic slur terms", of which 500-2,000 were directed at individuals, during a nine-day period in November 2012.
Jones called out those who endeavoured to tell her how to respond to the abuse - much of which is too offensive to mention here - she has been subject to.
"And for all the "don't stoop to their level people" it's way past that. So please have a seat. Don't tell me how to react," she wrote.
"Cause I have every right to be offended and pissed. So for right now I have to take a break. All this hatred giving me the blues!"
"Stop saying ignore them or that's just the way it is. Cause that's bullshit. Everybody knows an a**hole check them for their hate."
Jones has also received a great deal of support from other social media users and the LoveForLeslieJ hashtag has trended on Twitter. The director of the Ghostbuster's reboot Paul Feig said: "Leslie Jones is one of the greatest people I know. Any personal attacks against her are attacks against us all. #LoveForLeslieJ". While, the film's co-writer Katie Dippold wrote: "I love @lesdoggg Not only brilliant but one of the kindest people I've ever met".
The new take on the 1984 classic, which also features Melissa McCarthy, Kristen Wiig and Kate McKinnon, opened to an estimated $46 million in North America over the last weekend.
A representative for Twitter said they could not comment on individual cases for privacy and security reasons but shared their rules on hateful conduct. They said users were not permitted to promote violence "against or directly attack or threaten other people on the basis of race, ethnicity, national origin, sexual orientation, gender, gender identity, religious affiliation, age, disability, or disease." The social media site has a new safety feature which allows multiple tweet reporting, as well as muting and an updated Block feature.
Join our new commenting forum
Join thought-provoking conversations, follow other Independent readers and see their replies