Lindsay Sandiford writes to Russell Brand to appeal for help to escape drug smuggling death penalty in Bali
The grandmother has been on death row since January 2013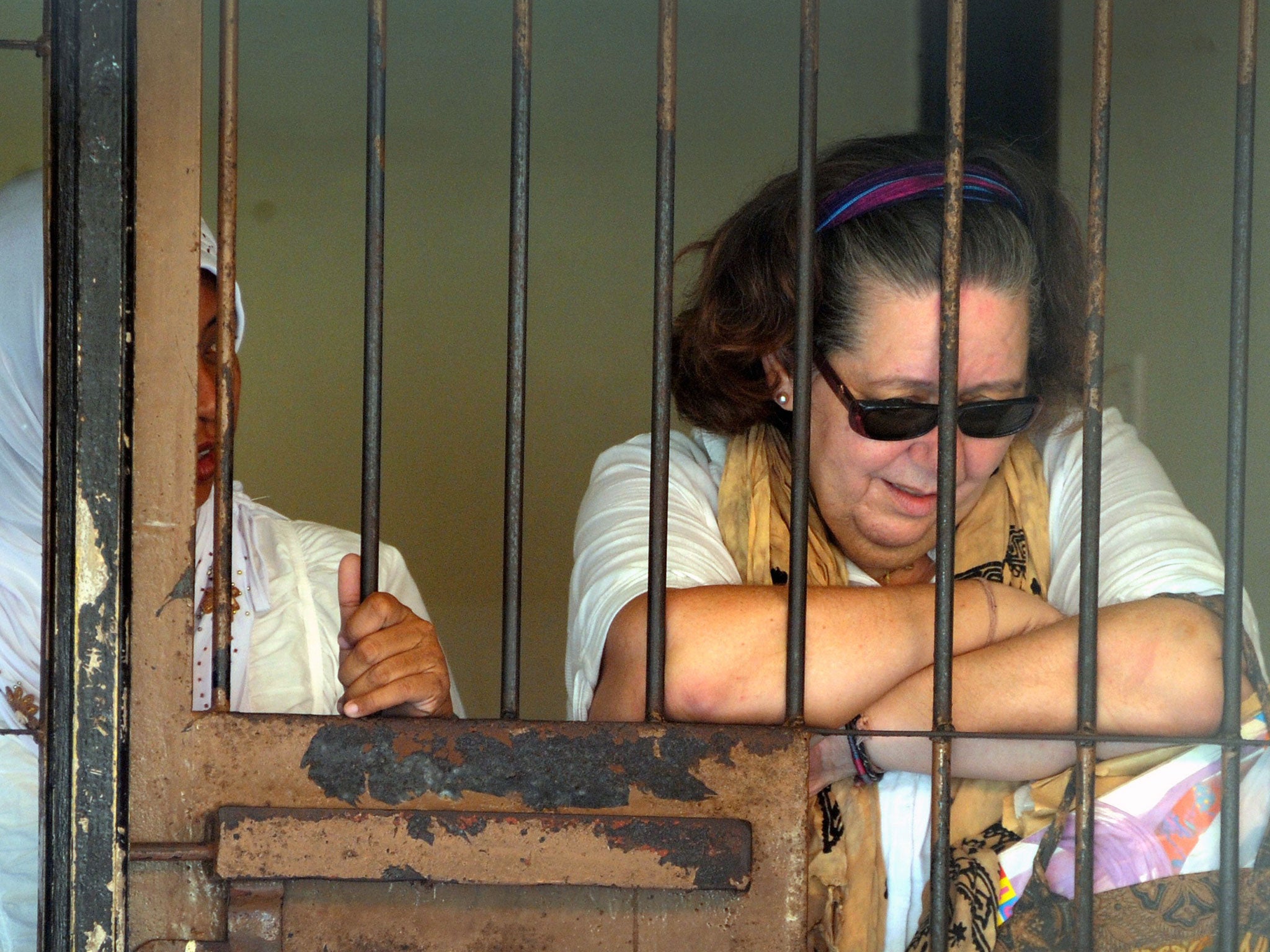 Convicted drug smuggler Lindsay Sandiford has written to comedian-turned-campaigner Russell Brand to beg for his help in overturning her death sentence.
Sandiford, 58, was found guilty of smuggling £1.6million worth of cocaine to Indonesia. She was handed a death sentence in January 2013 by Denpasar District Court. She was friends with the "Bali Nine" group of drug smugglers sentenced to death by Indonesia.
Her fellow prisoners - including Australian pair Andrew Chan and Myuran Sukumaran - were executed by firing squad in April.
She is now the last prisoner in Kerobokan jail.
Bali Nine pair executed
Show all 22
Brand appealed for clemency in the cases of Chan and Sukumaran before their deaths.
He argued that the pair had reformed, and that Indonesia was using the pair as "human sacrifice" to cover up the country's financial dependence on the illegal drug trade.
Brand said: "It's a gesture, an empty gesture, a mask and a veil that conceals the corruption on Indonesia and the true nature of international drug smuggling."
He added: "Drug addiction and drug smuggling is an essential black economy - it's part of our global culture."
Sandiford wrote to the comedian to ask for help.
"Mr Brand, you have spoken very eloquently and movingly about the plight of my friend Andrew who was a dear friend to me. I am truly heart-broken over his death because he helped me through some extremely difficult times after I was first sentenced to die...
"That is why I would like to ask for your help to support and promote my attempts to have a fair, final hearing into my own case.
"My situation is extremely urgent and if you can raise awareness of my case in any way it would be a great help and comfort to me."
Brand has previously given advice to a Select Committee about UK drugs policy.
Sandiford has admitted that she did bring the drugs into Indonesia, but said that she had been forced into doing it, and that threats were made to kill her son.
Join our commenting forum
Join thought-provoking conversations, follow other Independent readers and see their replies