Lord Janner dead: Former Labour peer found unfit to stand trial for alleged child sex abuse dies aged 87
 Janner was suffering with severe dementia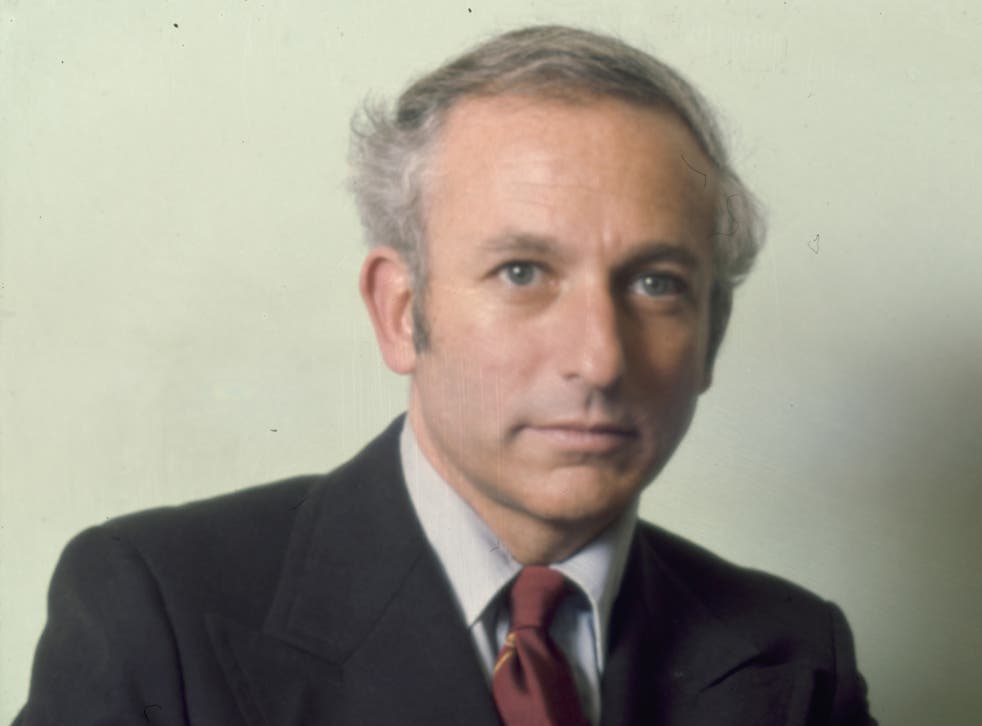 Lord Janner, the Labour peer accused of a string of child sex abuse offences dating back 50 years, has died without having to face a court to answer the claims of a dozen alleged victims. The Criminal Prosecution Service decided in April that the 87-year-old was unfit to face trial.
A trial of the facts, which was scheduled to be held in April next year, will not now go ahead.
The death of Greville Janner, a Labour MP from 1970 to 1997, was described as "devastating" for those who want his alleged offences examined by a court.
The Labour deputy leader, Tom Watson, an outspoken campaigner against child abuse, said: "My condolences go to the family and friends of Lord Janner. They are grieving for someone they love very much, but my thoughts at this time are also with survivors of alleged abuse, many of whom were denied the opportunity to see justice take its course. They will now rely on the Goddard inquiry to establish the truth."
The inquiry, which is headed by Justice Lowell Goddard, said in April it would review all decisions by police and prosecutors.
Notable deaths in 2015

Show all 28
Stephen Pollard, the editor of The Jewish Chronicle, said: "Obviously most people's reaction will be one of anger that he never faced trial for his alleged crimes. But for his family this must be a terribly conflicted time. In his career he did a lot of good for a lot of people. But it is alleged that he did a lot of unspeakable acts too."
Sir Mick Davis, chairman of the Jewish Leadership Council, said: "The passing of Greville Janner marks the end of an era for the Jewish community. Our thoughts and prayers are with the Janner family at this most difficult time."
It is understood the CPS case would have alleged that the peer befriended the manager of a Leicestershire care home, a convicted paedophile called Frank Beck. Using this connection, Lord Janner was able to take children from the home to his residence where he abused them.
Simon Danczuk, the Labour MP for Rochdale who spoke about the case in the House of Commons, said last night: "It is a sad day for Lord Janner's family and my sympathies go out to them. But it is also sad for the alleged victims of Lord Janner.
"I met Leicestershire police some months ago, who provided some details of the historic allegations of abuse and it was for that reason that I took the decision to use parliamentary privilege to publicise them. I stand by that decision.
"These allegations should have been tested in court for the sake of the alleged victims. As we saw with Cyril Smith and now with Lord Janner, the alleged perpetrator dies before justice can be done."
Liz Dux, a specialist abuse lawyer at Slater and Gordon, who represented six of Lord Janner's alleged victims, said: "[His victims] have waited so long for his case to get to court … The opportunities to bring him to justice when he was younger were well documented." However, she said a civil case seeking compensation from Lord Janner's estate would now proceed.
Ms Dux believed that the allegations against the peer were of the "utmost severity". She said: "He abused his position of trust as a local MP and preyed on those who were the most vulnerable. They were all boys from Leicestershire care home who'd had very, very disturbed and difficult live. He behaved in a sadistic and cruel manner, exploiting children at their most vulnerable."
In court earlier this month, both prosecutors and defence lawyers have not been in dispute that the former Labour MP's severe dementia had left him unfit to stand trial. But the CPS's handling of the case has been at the centre of intense criticism after it admitted that there had been enough evidence to prosecute Lord Janner back in 1991, before he fell ill.
The prosecuting body confirmed there were similar opportunities to bring a sex abuse case in 2002 and 2007, and that the Director of Public Prosecutions, Alison Saunders, said it was a matter of "deep regret" that a prosecution as not brought. His family has said repeatedly he was "entirely innocent of any wrongdoing".
Leicestershire Police interviewed more than 2,000 people. About a dozen made allegations against Lord Janner and the CPS has previously said there was sufficient evidence to charge him with a series of indecent assault between 1969 and 1988. He was facing 22 charges.
Lord Janner, who represented Leicester West, was the co-founder in 1988, with Merlyn Rees, of the Holocaust Educational Trust, a charity to "educate young people of every background about the Holocaust".
Register for free to continue reading
Registration is a free and easy way to support our truly independent journalism
By registering, you will also enjoy limited access to Premium articles, exclusive newsletters, commenting, and virtual events with our leading journalists
Already have an account? sign in
Register for free to continue reading
Registration is a free and easy way to support our truly independent journalism
By registering, you will also enjoy limited access to Premium articles, exclusive newsletters, commenting, and virtual events with our leading journalists
Already have an account? sign in