Lord Janner timeline: How the investigation into alleged child sex abuse unfolded
Lord Janner has died aged 87, but recent years had seen his political career overshadowed by serious allegations of paedophelia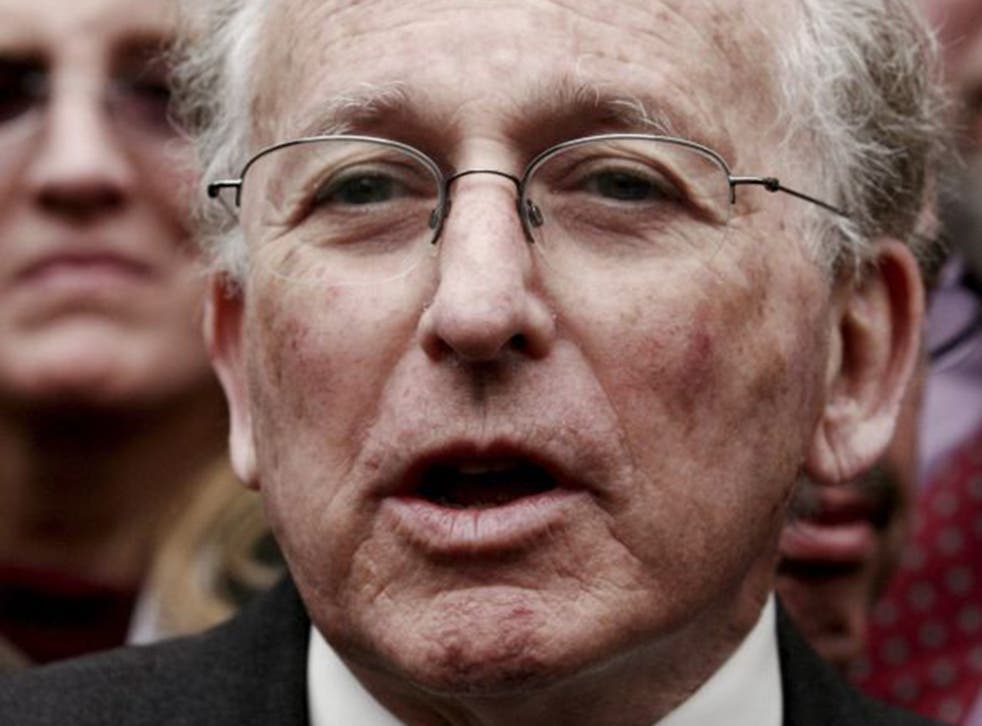 1991
Frank Beck, the director of a children's home in Leicestershire, was sentenced to five life terms in prison for sexual abuse against more than 100 children. During his trial, Beck accused Janner of abusing a child and a witness claimed to have been abused by him. Following Beck's conviction, Janner made a Commons statement, in which he said there was "not a shred of truth" in the allegations.
During the investigation into Beck, Janner was questioned by police. He reportedly answered "no comment" to the questions put to him and no charges were brought against him. In 2015, the CPS said that Janner should have been tried.
2002 and 2006
Further police investigations took place into Janner but documents were not passed on to the CPS. In April 2015, the former director of public prosecutions Lord Macdonald claimed Leicestershire CPS lawyers had not informed him of the 2006 investigation and that he would have "given it [his] close and robust personal attention" had he been made aware of the situation at the time.
2013
Leicestershire Police searched Janner's north London home and offices in the House of Lords in connection with an investigation into historical child abuse allegations. He was not interviewed by police but a file of evidence was sent to the CPS. Janner maintained his innocence.
April 2015
The CPS said it would not be pursuing charges of child sex abuse against Lord Janner because the severity of his dementia made him unfit to stand trial. During police investigations more than 20 men had come forward to say that Janner had abused them as children. The CPS said that had a prosecution taken place it would have involved 22 counts of indecent assaults and buggery agaisnt nine people between the years 1969 and 1988.
On 18 April, Exaro revealed that Janner was being probed as part of an investigation into an alleged Westminster paedophile ring.
Labour MP Simon Danczuk led a cross-party letter in The Times labelling investigations into Janner a "whitewash" and calling on the Director of Public Prosecutions Alison Saunders to prosecute the then 86-year-old.
On 29 April, Lowell Goddard, the judge leading the Independent Inquiry into Child Sexual Abuse, announced that she would investigate Janner's case.
May 2015
On 7 May, 78 MPs demanded a reversal of the DPP's decision not to prosecute and for a 'trial of the facts' to take place.
On 15 May, it emerged that the decision was being reviewed.
June 2015
Reports emerge that the DPP's April decision had been overturned.
August 2015
On 7 August, Janner is ordered to attend Westminster Magistrates' Court, which he does a week later on 14 August. He speaks only to identify himself and is in court for less than a minute.
December 2015
On 7 December, it was ruled at the Old Bailey that Janner was unfit to stand trial. The presiding judge, Mr Justice Openshaw, said: "The defendant has advanced and disabling dementia that has deteriorated and is irreversible, and accordingly I find that he is unfit to plead."
A 'trial of the facts' is scheduled to take place in April 2016.
On 19 December, Lord Janner died. The trial of the facts is now unlikely to take place.