Police investigating child abuse search peer Greville Janner's home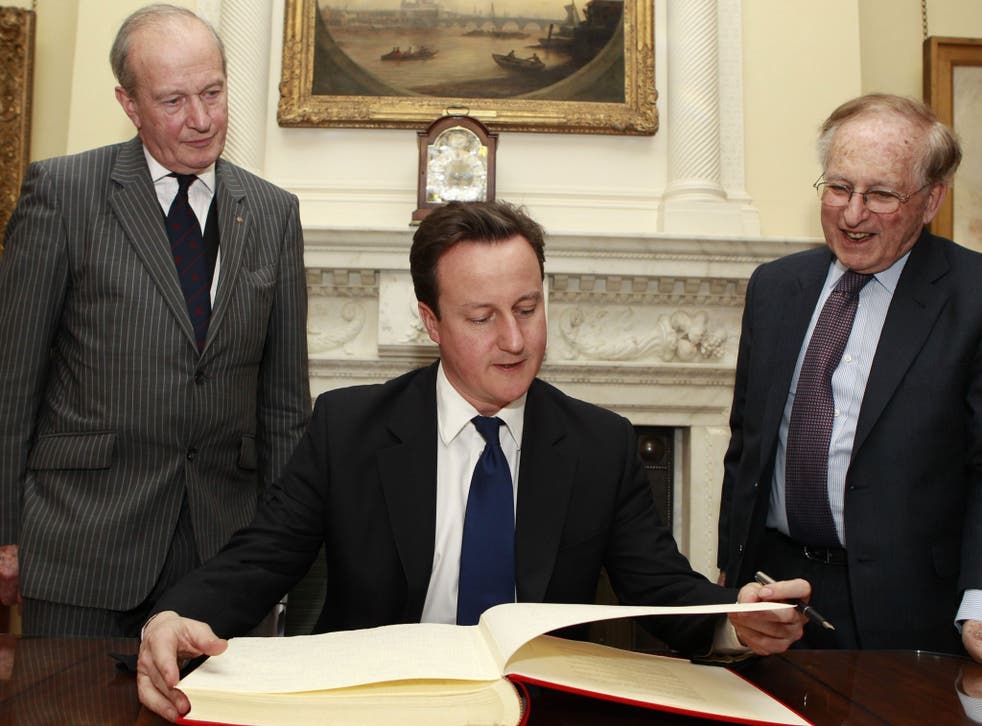 Police investigating allegations of historic child abuse linked to children's homes in Leicestershire have searched the home of the Labour peer Greville Janner.
Lord Janner's legal team confirmed on Friday that he was assisting police with their inquiries after officers reportedly spent several days searching his home in Golders Green, north London.
The 85-year-old, who served as an MP in Leicester for 27 years, has not been arrested and police did not indicate what was taken away from the flat.
The father-of-three was accused of child abuse in a court case in 1991 but was not prosecuted and was given all-party support in the House of Commons when he described his ordeal and said there was "not a shred of truth" in the claims against him.
Lord Janner was named by Frank Beck, a former head of three children's homes in Leicestershire, who was given five life terms after 200 children complained that they had been abused by him over 13 years to 1986.
A 30-year-old man also gave evidence that he had been abused by Lord Janner when he was in care aged 13. A letter was shown to the jury that was allegedly sent from the MP to the boy.
The prosecution in the case called the claims a red herring and part of "the great Janner diversion" in an attempt to deflect blame from Beck, the court heard.
Lord Janner gave written evidence to the Kirkwood inquiry which looked into wider failures within the care home system. Beck, one of Britain's most notorious sex offenders, died of a heart attack in 1994 while playing badminton at Whitemoor prison in Cambridgeshire.
Lord Janner was made a life peer in 1997 and is best known for his work to recompense victims of the Holocaust. He chairs the Holocaust Educational Trust and was instrumental in arranging the 1997 London Nazi Looted Gold conference, according to his website. His wife of more than four decades died in 1996.
In a statement, his lawyers WilmerHale said: "Lord Janner has not been arrested but has been assisting the police with their inquiries. We are not able to make any further comment at this time."
In Golders Green, builders working at a house next to Mr Janner's home said they saw a number of police cars at the address on Monday and Tuesday this week.
In the Daily Mail, a man who identified himself as Lord Janner's spiritual healer was quoted as saying the peer was exhausted with the stress of dealing with the police. "He's old and he needs his rest," the man said. "I don't want to say any more."