Mariah Carey launches 'melodic' drink complete with 'augmented reality' experience
'Butterfly' was apparently inspired by the diva's 'magic'
Lizzie Dearden
Thursday 19 June 2014 11:38 Comments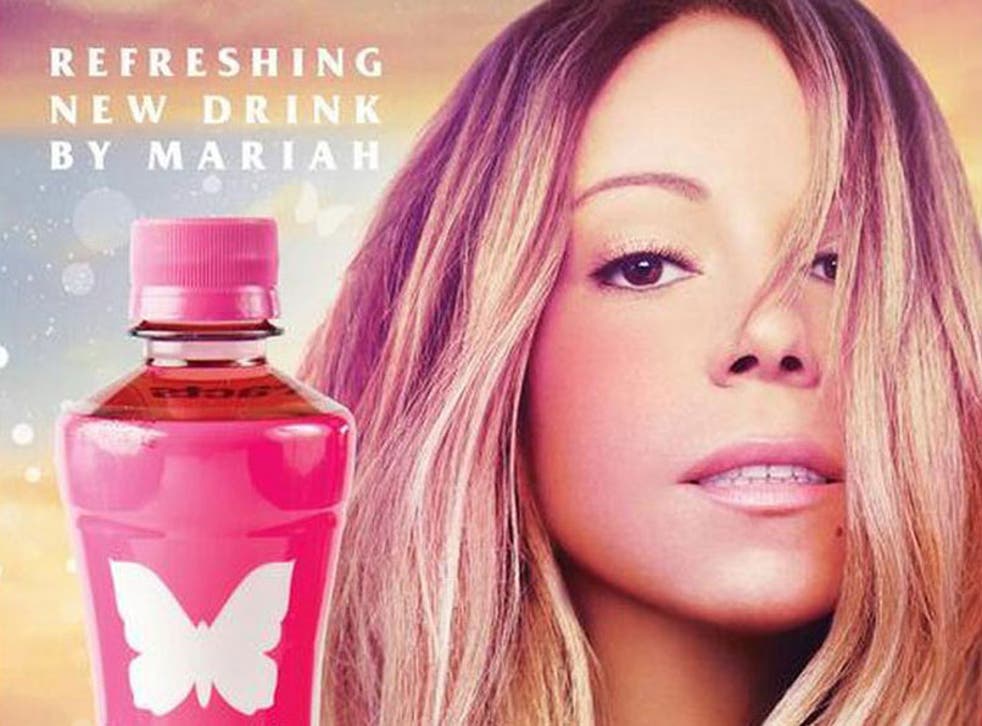 Have you ever wondered what the "magic of Mariah Carey" tastes like? No? Us neither, but it has apparently been bottled for all to enjoy.
The singer has endorsed a Go N'Syde drink called "Butterfly", which claims to include an "augmented reality" experience.
With no indication of what it tastes of or contains, the packaging describes it as "a melodic beverage inspired by the magic of Mariah Carey".
An advert for the product will use her song "Thirsty" from the album Me. I am Mariah...The Elusive Chanteuse.
In a characteristically modest fashion, a press release on Mariah's official website said the product would "revolutionise" the market.
The release claimed that scanning a code on the bottle offered fans "unprecedented access to history-making content in the form of augmented reality".
It continued: "Customers will be treated to a private experience, blurring the lines between consumption, culture, entertainment – and reality."
Sounds delightful.
A statement from Mariah said: "I never dreamed that I could have an interactive experience with my fans while drinking my own beverage! The whole concept is innovative and refreshing and the drink is beyond...tastes so good!"
It's not the first time she has produced a drink. The diva put her name to a luxury champagne complete with a Mariah-branded bottle.
If a Mariah-flavoured drink isn't your thing, you could also go for Jay Z's version – named "40/40" after his nightclub chain.
The drinks are currently only available in the US.
Register for free to continue reading
Registration is a free and easy way to support our truly independent journalism
By registering, you will also enjoy limited access to Premium articles, exclusive newsletters, commenting, and virtual events with our leading journalists
Already have an account? sign in
Join our new commenting forum
Join thought-provoking conversations, follow other Independent readers and see their replies