Mary Beard 'battered' after being accused of transphobia and subjected to trolling
The classicist and TV presenter signed a letter against censorship that many saw as an attack on transgender people
Helen Nianias
Monday 16 February 2015 13:25 Comments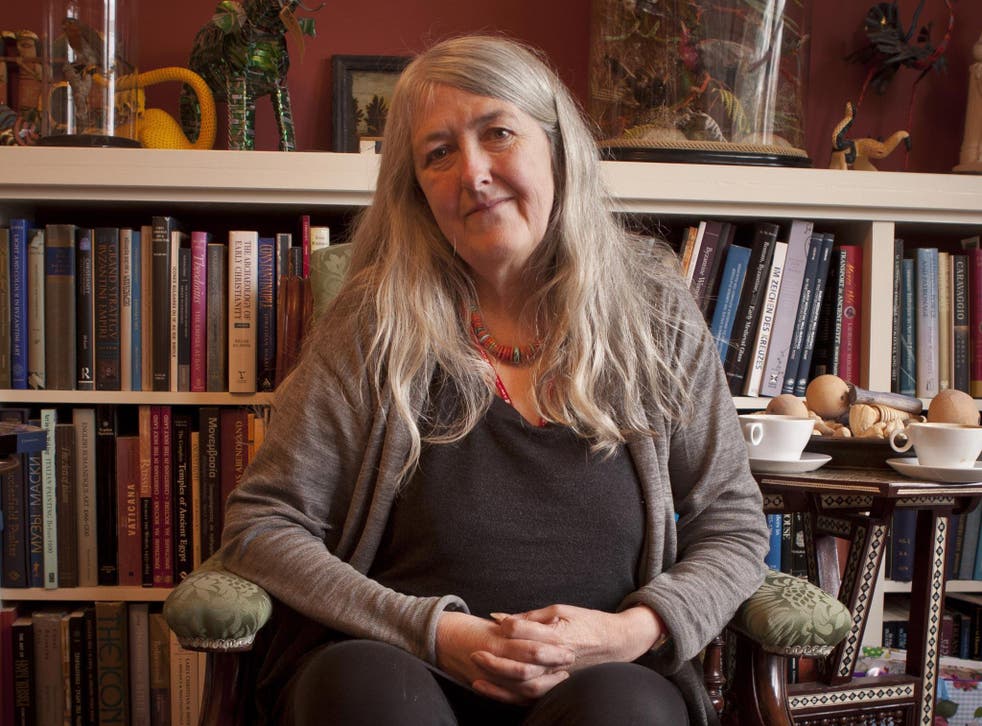 Mary Beard has defended herself against vicious trolls after signing a letter than many believed was transphobic.
The letter, which was published in the Guardian on Saturday, was ostensibly written to protest against censorship, and called banning speakers because of their political affiliations or opinions "bullying".
Speaking against "no-platforming", which involves people with controversial opinions being given no platform to speak at high-profile events, the letter used the example of protests against feminists Germaine Greer and Julie Bindel, and Green Party politician Rupert Read - who have all made controversial remarks about transgender women.
"'No platforming' used to be a tactic used against self-proclaimed fascists and Holocaust-deniers," the letter says. "But today it is being used to prevent the expression of feminist arguments critical of the sex industry and of some demands made by trans activists."
After Beard signed it, along with approximately 130 co-signatories, she was subjected to sustained trolling and accusations of transphobia.
The most important recent coming outs

Show all 17
"Last night I went to bed wanting to weep," Beard wrote on her blog. "OK a rather minor discomfort given what other people suffer for their gender, but pointless and counterproductive."
Clarifying her stance, Beard wrote: "I was NOT signing up to an attack on the trans community. Nor was there any remote suggestion that I was.
"But I do feel there is something wrong here. I feel confident that I am not a transphobe or whorephobe as accused and could provide references to that effect (though I realise that prejudices are not best perceived by those who hold them)!"
She went on: "Anyway since the letter was posted on the Guardian website first thing on Saturday, for two days I have been bombard by tweets (and a few emails). Some tweeters have been very polite in their disagreement; for which, thank you. Others not quite so (i should be clear, though, there have been no threats of violence). I mean bombard. I got 60 tweets in the space of about an hour from one person alone."
Critics of the letter argued that its source material was "flimsy" and that trans women should have the right to protest against what they believe are oppressive speakers.
Register for free to continue reading
Registration is a free and easy way to support our truly independent journalism
By registering, you will also enjoy limited access to Premium articles, exclusive newsletters, commenting, and virtual events with our leading journalists
Already have an account? sign in
Join our new commenting forum
Join thought-provoking conversations, follow other Independent readers and see their replies