Matrix director Lilly Wachowski makes her first public appearance since she came out as transgender
Wachowski accepted an award for her Netflix series Sense8 at the GLAAD Media awards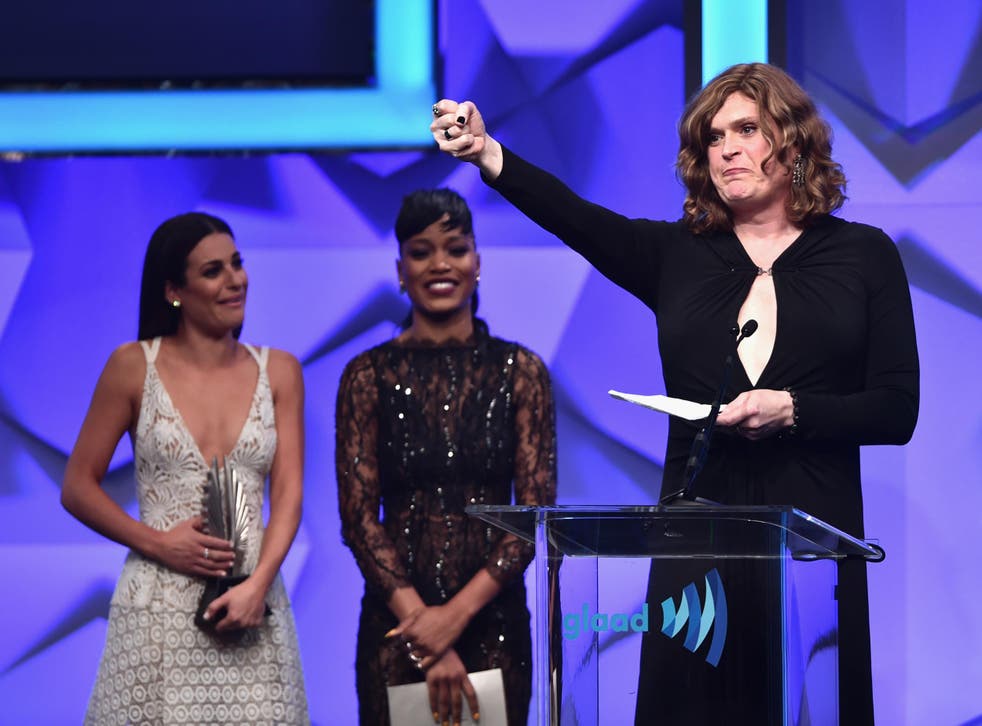 Lilly Wachowski has made her first public appearance since she came out as transgender.
The director of the Matrix trilogy and sister of Lana Wachowski accepted an award for her Netflix series Sense8 at the GLAAD Media Awards ceremony in Los Angeles.
The 48-year-old, who is formerly known as Andy, says she felt was forced to come out as transgender in early March after she claimed she was threatened to be publicly outed by a Daily Mail reporter who doorstepped her. Her announcement came four years after her sister Lana did the same.
Lilly and her sister Lana, known as 'The Wachowskis', are best known for directing the Matrix trilogy, V for Vendetta, Cloud Atlas and Jupiter Ascending.
The filmmaker declared her transition in an essay called: "Sex Change Shocker — Wachowski Brothers Now Sisters," for the Windy City Times, an LGBT weekly newspaper based in Chicago.
People news in pictures

Show all 18
Wachowski said her announcement followed a year of being faced with the prospect of being exposed by the media. Despite the fact she was already out to her wife, family and friends, she was forced to go public about her gender reassignment sooner than she hoped.
The Daily Mail has categorically denied suggestions it forced Wachowski to come out about her transition.
Lilly's fans congratulated her appearance and acceptance speech:
The GLAAD Media Awards "recognize and honour media for their fair, accurate and inclusive representations of the lesbian, gay, bisexual and transgender community and the issues that affect their lives," its website says.
Join our new commenting forum
Join thought-provoking conversations, follow other Independent readers and see their replies