Michelle Rodriguez applauds Cara Delevingne for speaking openly about her sexuality in Vogue
'For her to come out - God bless her. I think that's beautiful'
Heather Saul
Monday 29 June 2015 13:44 Comments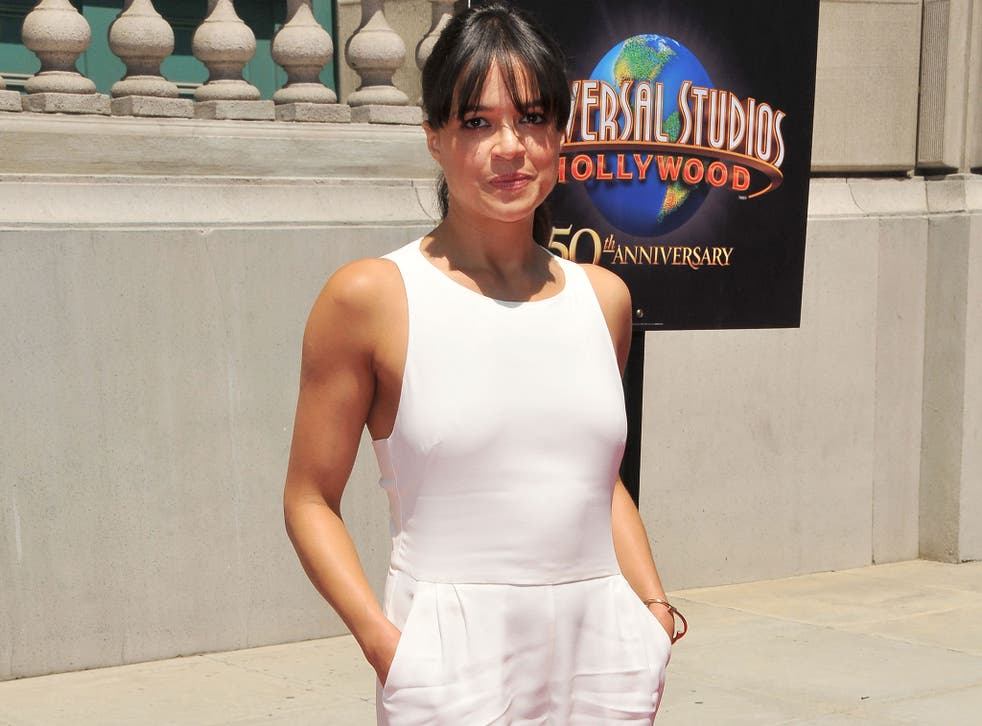 Michelle Rodriguez has praised Cara Delevingne's decision to speak openly about her relationship with the female singer St Vincent, describing her candour as "beautiful".
Delevingne, 22, discussed her sexuality during a wide-ranging interview with Vogue US, telling the magazine: "I think that being in love with my girlfriend is a big part of why I'm feeling so happy with who I am these days.
"And for those words to come out of my mouth is actually a miracle."
Rodriguez, who was reportedly dating Delevinge last year, highlighted the difficulties of being lesbian, bisexual or gay and living in the public eye.
Speaking to E! , the actress asked: "Did she [Delevingne] come out in the article?" before responding: "That's so sexy!"
"I think that's hot," she continued. "I think everybody should be open about everything in their lives, but at the end of the day the world isn't that black and white.
Inspirational quotes about LGBT rights

Show all 29
"You've got some people who, if they really did say what they do for a living, they'd lose their job. And that's the real world. The real world is that with the truth comes judgment. And with judgment comes opinion and with opinion comes stupidity, ignorance and all these other things that can really mess up your life.
"For her to come out - God bless her. I think that's beautiful."
Delevinge was praised by the LBGT charity Stonewall when her relationship with Rodriguez became the subject of much scrutiny and speculation in 2014.
Ruth Hunt, Acting Chief Executive of LGB charity Stonewall, told The Independent: "It's always fabulous to see people being open about their relationships as we know it still takes courage for women to stand up and be honest about who they love."
Register for free to continue reading
Registration is a free and easy way to support our truly independent journalism
By registering, you will also enjoy limited access to Premium articles, exclusive newsletters, commenting, and virtual events with our leading journalists
Already have an account? sign in
Join our new commenting forum
Join thought-provoking conversations, follow other Independent readers and see their replies