Morrissey 'obvious frontrunner' for Bad Sex in Fiction Award, organisers confirm
New novel has not been a success with the critics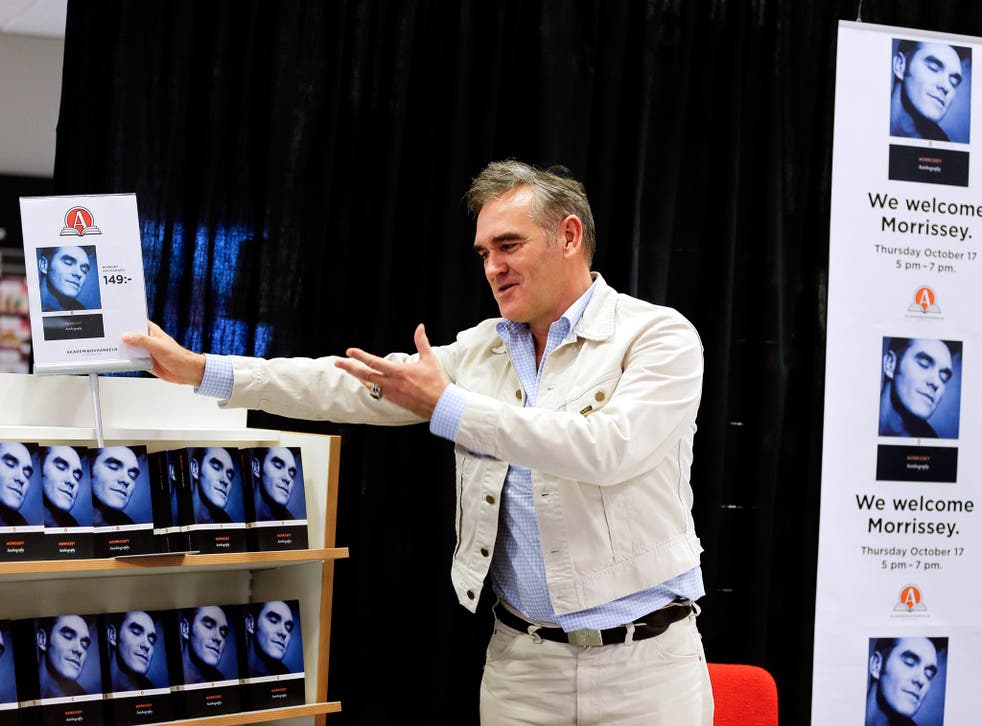 Organisers of the Bad Sex in Fiction Award have confirmed Morrissey's new novel is an "obvious frontrunner" for the dubious accolade.
Morrissey's first novel List Of The Lost was published earlier this week to predominantly abysmal reviews, with critics particularly scathing of the singer-turned-author's sex scenes.
The book tells the story of a relay team in the US brought low by a devil, with one of the most criticised passages reading:
"Eliza and Ezra rolled together into the one giggling snowball of full-figured copulation, screaming and shouting as they playfully bit and pulled at each other in a dangerous and clamorous rollercoaster coil of sexually violent rotation with Eliza's breasts barrel-rolled across Ezra's howling mouth and the pained frenzy of his bulbous salutation extenuating his excitement as it smacked its way into every muscle of Eliza's body except for the otherwise central zone."
The Literary Review, who judge the annual (and beloved) award, confirmed the novel was already leading the field.
"Morrissey's sex scene is an astonishing bid by a first time novelist for this year's Literary Review Bad Bad Sex In Fiction Award. It's convoluted, overwrought and profoundly unsexy. The List Of The Lost could have done with less of lust," they said in a statement to NME.
The award, launched in 1993 by literary critic Rhonda Koenig and then-editor Auberon Waugh, aims "to draw attention to the crude, tasteless, often perfunctory use of redundant passages of sexual description in the modern novel, and to discourage it".
Previous winners have included AA Gill, Sebastian Faulks, Melvyn Bragg and Giles Coren.
Join our new commenting forum
Join thought-provoking conversations, follow other Independent readers and see their replies