Myleene Klass is trolled by JustGiving after fake donation page offering to help pay her mansion tax goes viral
The Hear'Say star took part in a heated televised debate with Ed Miliband on The Agenda on Monday evening about Labour's proposed austerity plan
Jenn Selby
Wednesday 19 November 2014 11:22 Comments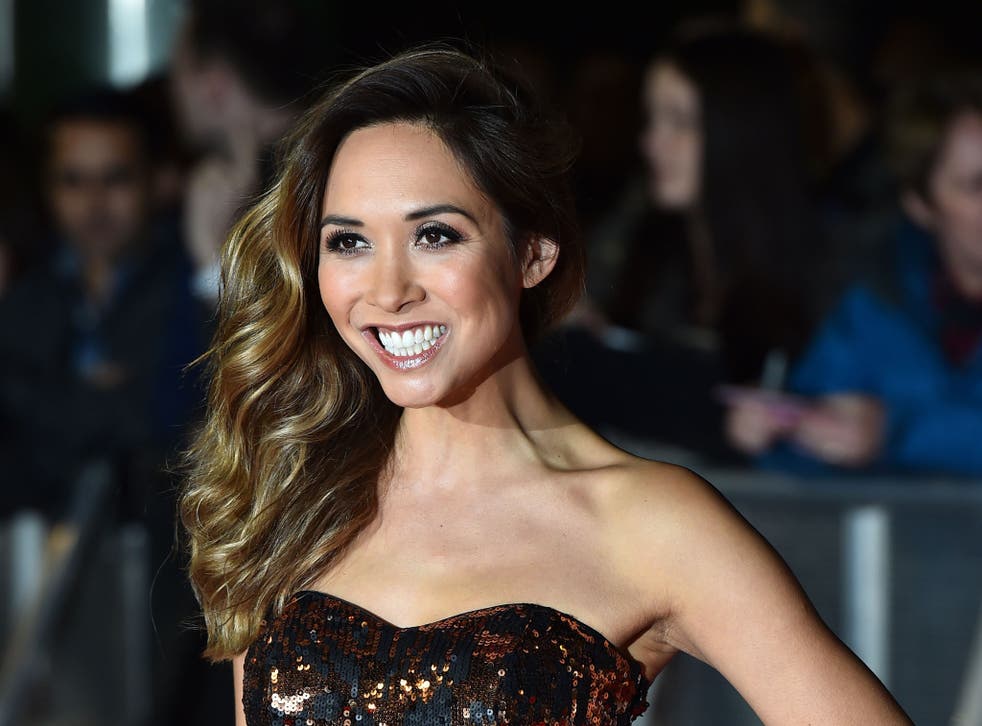 Not everyone thought Myleene Klass's heated debate with Ed Miliband on The Agenda was quite the Paxman-esque take down it was hyped up to be.
While Miliband's approach to the singer's rant about Labour's proposed mansion tax was a little too laid back for some political commentators, others criticised the pop star – who reportedly recently sold her London home for over £2million – for bemoaning the austerity measure purely because she would be in the minority of homeowners it would directly affect.
Pretty soon, that criticism turned to out-and-out cynicism, and a screenshot of a fake JustGiving page, asking for donations from people to help 'poor Myleene Klass' pay her mansion tax, started circulating on Twitter:
A number of news outlets reported on the page as if it was real. Turns out, it wasn't. Which prompted the official JustGiving Twitter account to get involved with a gentle bit of trolling of its own:
But it was Miliband who had the last laugh, albeit one of fairly epic cringe-worthy proportions. Enter the Hear'Say reference tweet:
The Labour leader was oddly paired with the pop star for the discussion on the ITV current affairs show on Monday evening.
"For me, it's so disturbing – the name in its own right: 'mansion tax'," Klass said.
"Immediately you conjure up an image of these Barbie-esque houses, but in London, which is where 80 per cent of the people who will be paying this tax actually live, have you seen what that amount of money can get you? It's like a garage.
"When you do look at the people who will be suffering this tax, it's true a lot of them are grannies who have had these houses in their families for a long, long time.
"The people who are the super-super rich buying their houses for £140million, this is not necessarily going to affect them because they've got their tax rebates and amazing accountants. It's going to be the little grannies who have lived in those houses for years and years."
"I totally understand that people don't like paying more in tax," Miliband replied. "The values of my government are going to be different to the values of this government."
In pictures: Ed Miliband trying to look normal

Show all 18
Sir Christopher Meyer, the former British ambassador to the US, also took part in the debate, chiming in with this somewhat inward-looking observation: "You're going to screw me royally."
"Ed's getting a bit isolated here," host Tom Bradby interjected.
"Ed's getting isolated because no one thinks it is going to work," Klass retorted.
"You may as well just tax me on this glass of water. You can't just point at things and tax them.
"You need to have a better strategy and say why is the NHS in this mess in the first place?"
Klass reportedly sold her home that she shared with her former husband Graham Quinn for approximately £2million last year.
Under Labour's proposed mansion tax policy, properties advertised with a price tag exceeding £2million would come under the band.
Register for free to continue reading
Registration is a free and easy way to support our truly independent journalism
By registering, you will also enjoy limited access to Premium articles, exclusive newsletters, commenting, and virtual events with our leading journalists
Already have an account? sign in
Join our new commenting forum
Join thought-provoking conversations, follow other Independent readers and see their replies