Nadiya Hussain: Racist abuse has been part of my life 'for years'
The bake-off winner says she never responds to racial abuse negatively, always opting to be the 'better person'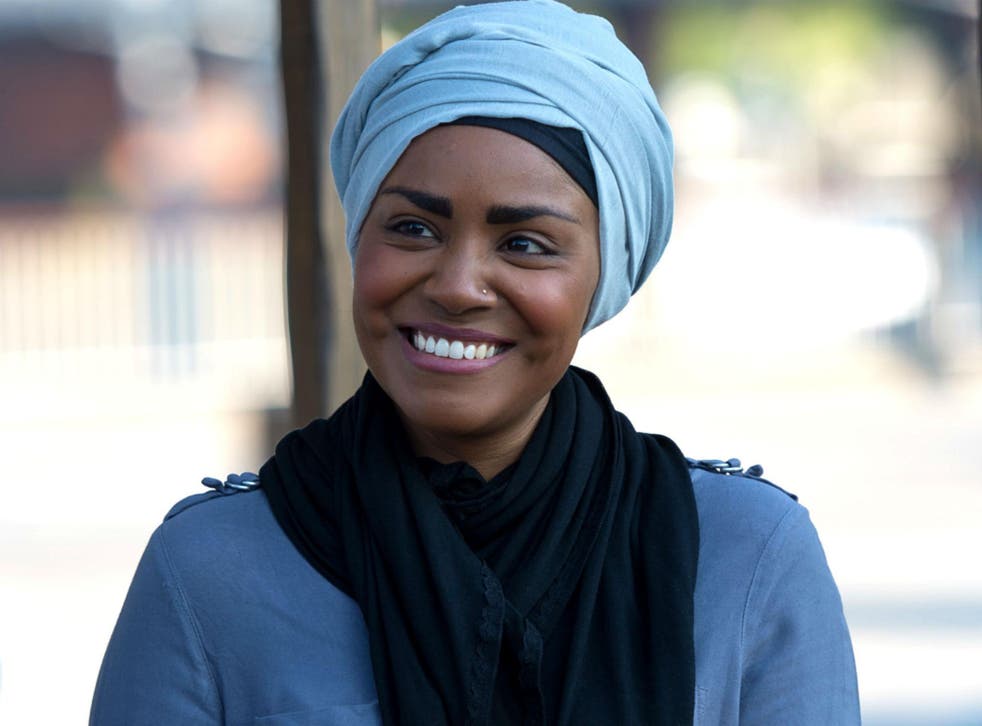 Nadiya Hussain has said racial abuse has become part of her life, so much so she now expects it.
Ms Hussain won last year's The Great British Bake Off but established herself as a popular contestant throughout the series thanks to her baking skills and self-deprecating manner. Since the show ended, Ms Hussain has remained in the public eye writing cookbooks and newspaper columns, appearing on numerous television shows and baking the Queen's 90th birthday cake.
Despite her achievements and familiarity across the country, Ms Hussain says she still expects to receive racist abuse and claims it is now part of her life.
"I've had things thrown at me and [been] pushed and shoved," she told BBC Radio 4's Desert Island Discs. "I feel like that's just become a part of my life now. I expect it. Absolutely I expect it.
Best Great British Bake Off cakes

Show all 18
"I expect to be shoved or pushed or verbally abused because that happens," she said. "It's been happening for years."
As Ms Hussain has said before, the abuse tends to worsen after high-profile terrorism events in the news and recounts it being sparked by the 11 September attacks in 2001.
Explaining how she deals with the abuse, she told host Kirsty Young that she never retaliates negatively but instead choses to be the better person, bearing in mind the example she wants to set to her three young children.
"I feel like there's a dignity in silence and I think if I retaliate to negativity with negativity then we've evened out," she said. "And I don't need to even that out because if somebody's being negative, I need to be the better person.
"Because I've got young children, the one thing I don't want my kids to do is have a negative attitude to living in the UK because, yes, there are those negative people, but they are a minority," she said.
The 31-year-old said she loves being British and where she lives aside from the abuse she faces.
"Regardless of all the other things that define me, this is my home. And I want my kids to be proud of that, and I don't want my kids to grow up with a chip on their shoulder. So I live as positively as I can and all those things that do happen to me: hey, it happens but it happens to other people too and we deal with it."
The baker has previously recounted the anti-Muslim abuse she has experienced, saying she walks out the door "with a cloud over my head" after every terrorist attack committed by Muslim extremist terror groups.
In January, she disclosed that shortly after claiming victory on GBBO, the police visited her home after she received abuse on social media.
Join our new commenting forum
Join thought-provoking conversations, follow other Independent readers and see their replies