Naomi Climer: First female president of Institution of Engineering and Technology vows to attract more women into engineering
The new head of a top scientific body vows to attract more women into engineering - Karen Attwood finds out what drives her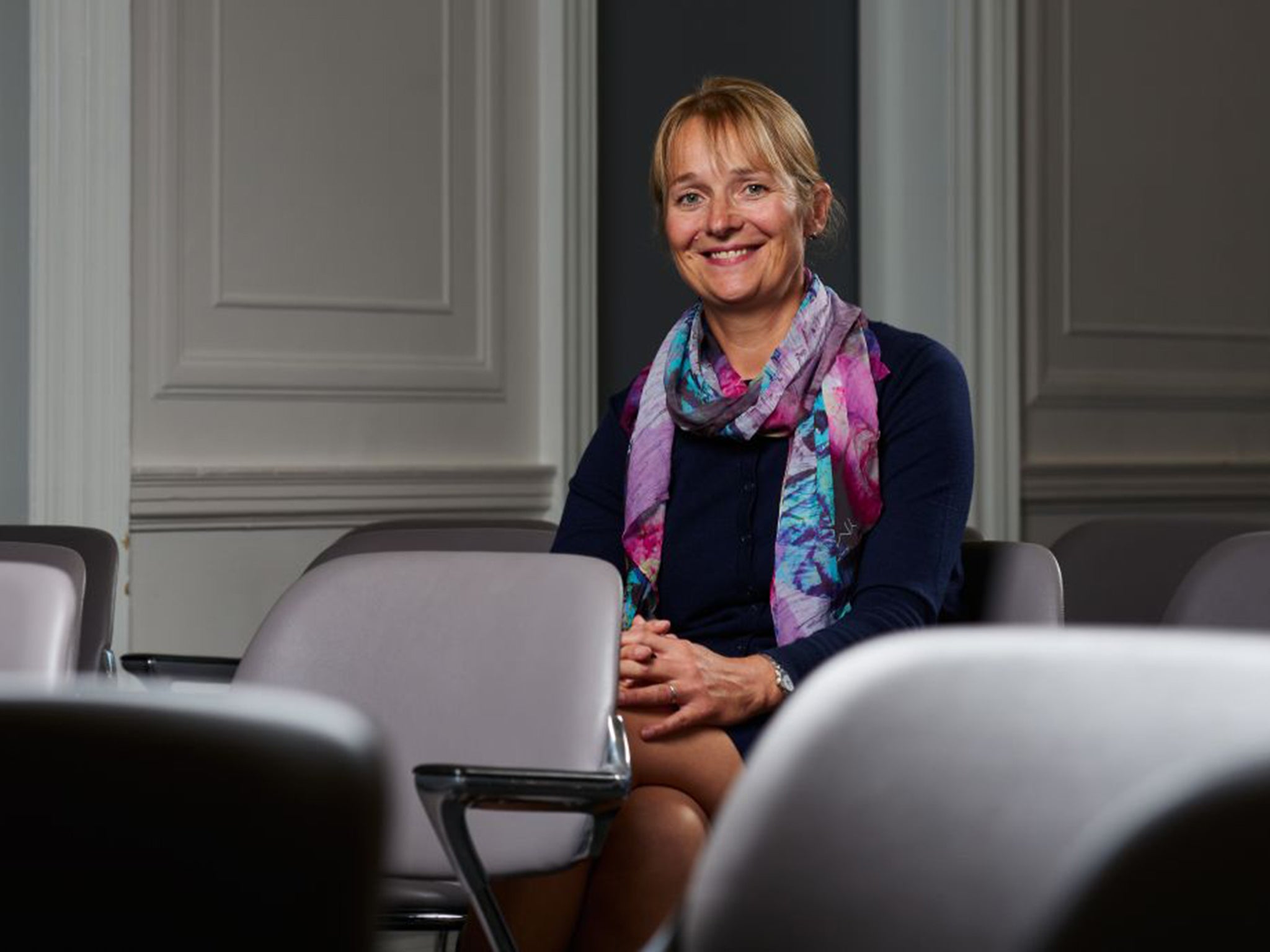 When Naomi Climer becomes the first female president of the Institution of Engineering and Technology (IET) on 1 October, she hopes to help dispel the myth that engineering is a male profession.
The former head of Sony's Media Cloud Services also wants to convey the "excitement and fun" of engineering and show how it can lead to an international career and the chance to solve some of the world's biggest challenges.
Despite huge efforts to get more women into engineering, there has been little increase in the numbers signing up over the three decades since Climer joined the profession. Today, only 6 per cent of the UK's engineering workforce are female and the 50-year-old is running out of patience.
Climer, who studied chemistry at Imperial College before joining the BBC as a trainee engineer, wants to see quotas introduced for female engineers as well as more female Stem (science, technology, engineering and mathematics) role models in popular culture.
"I would like to find a way to get the next Doctor Who to be a woman," she says when we meet in her new office at the IET's temporary home overlooking St James's Park. "I think that would be symbolic. It's not a campaign I am launching, but I think it is the kind of change that makes a difference. I am sure there are other iconic figures where it would also be great to see a woman popping up."
Although Climer was a beneficiary of the BBC's affirmative action drive, she admits that at the time she was against quotas.
"I wanted to make my own way," she says. "I didn't want to be seen as a token woman, and all of those things, but the fact is that I wouldn't have got into BBC engineering if I hadn't been a woman. They went looking for graduates of technical subjects that weren't necessarily engineering."
Now, she says: "I am increasingly feeling like we have to introduce quotas because despite the best efforts [engineering] has been exactly where it is today for decades. We are making really slow progress."
Companies know that diversity is good for the bottom line because mixed teams, whether of race, gender or age, are naturally more creative and therefore better able to come up with solutions for the problems engineers face. Therefore it is "frustrating and disappointing" that the sector's glaring gender disparity has not been fixed.
"If there was just one issue, we would have cracked it by now, but there are just so many little parts to this," she says. "It is everything, from the subtle ways boys and girls are treated differently from birth that lead them in different directions. It's down to the information that parents have about what their kids could be. And the image of engineering, particularly in this country."
Climer joined the Japanese firm Sony in 2002 after holding technical positions at the BBC and ITV. The Sony job took her to California for three years, a tech mecca where engineers are revered like rock stars.
She says engineers such as Elon Musk, founder of Tesla and SpaceX, who hit the headlines last week with his proposal to create an atmosphere on Mars by detonating nuclear bombs over the planet's frozen poles, are "pushing boundaries and thinking the unthinkable".
"In Los Angeles, it is just as likely that a mansion on top of a hill, with a big sea view, belongs to a developer or an engineer as a movie star," she says. "There is something very cool about being an engineer, a problem solver, an entrepreneur. It's in the DNA of the Californians, almost."
The US education system, while far from perfect, plays its part by not making students narrow their studies too early. In the UK, the GCSE choices made by students aged 13 or 14 can rule them out of a Stem career – science, technology, engineering and mathematics. A US student can get to 20 without selecting their major subject, says Climer.
Science News in Pictures
Show all 20
After finishing her contract with Sony, Climer and her husband, both keen sailors, piloted their boat around Europe for three months. Now she has moved back to London, mainly to take up the IET position, but also to be closer to friends and family. The technology champion, who is also a keen motorcyclist, says she has always been good at maintaining a work-life balance.
The IET has been focusing on parents in its efforts to encourage more women to take up engineering, as it sees them as having an important influence on their children's careers. Climer agrees: her own father was an engineer and her brother also joined the profession.
About 50 per cent of parents believe that engineering is a boy's profession, according to research conducted by the IET this year. Only 45 per cent of parents with a daughter said they would consider engineering as a suitable career for her, but the figure increased to 67 per cent after it was demonstrated to them how diverse and creative the profession could be.
Climer wants to see more young engineers visiting schools and talking about the breadth of roles on offer – from creating apps to constructing railways and working on huge space projects. The UK needs an extra 1.82 million engineers in the next decade, so engineering graduates are almost guaranteed employment – and starting salaries are some of the highest around.
"For decades to come there are going to be interesting, wonderful jobs for engineers in just about anything that interests you," says Climer. "You could make someone's life better, you could change the world.
"There is this incredible opportunity for engineers to be out there making a difference to the world, to the way we live and work, and to the planet."
Join our commenting forum
Join thought-provoking conversations, follow other Independent readers and see their replies