Angelina Jolie and Brad Pitt praised for supporting child's 'exploration of gender identity'
Jolie has spoken openly of her child's self-identification in the past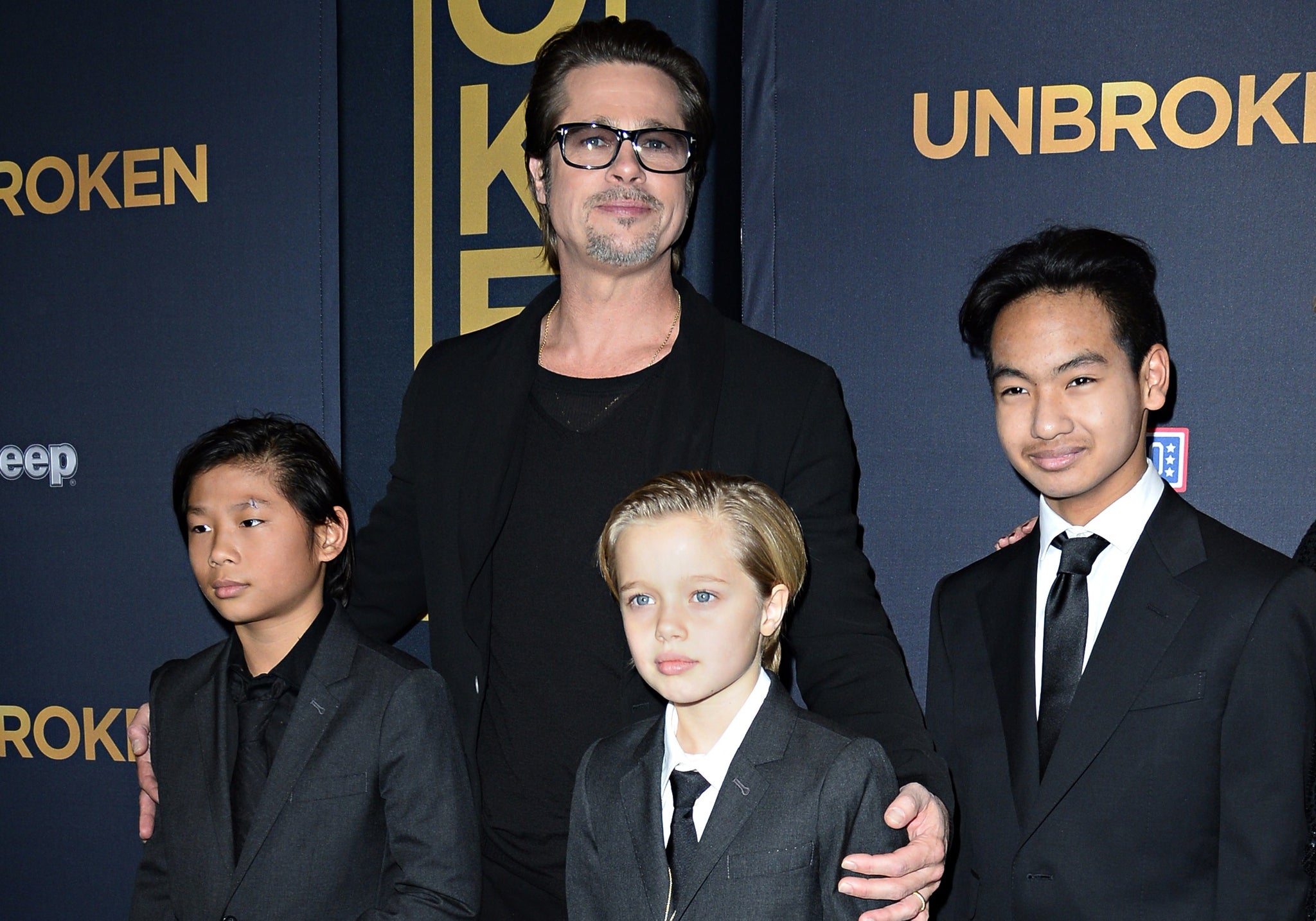 Angelina Jolie has been praised for her and Brad Pitt's apparent decision to support what is being perceived as their child's exploration of their gender identity.
John Jolie Pitt, who was named Shiloh by their parents at birth but has reportedly asked to be called John by their family, arrived at the Unbroken premiere with a cropped haircut and wearing a tuxedo/tie combination. The Independent is using gender neutral pronouns until it is established how John wants to be referred to.
John's brothers were also wearing similar outfits, and this has been widely considered to be a sign that they are exploring their gender identity and Jolie and Pitt are supportive of this.
Angelina Jolie on screen
Show all 11
Jolie has spoken openly of her child's self-identification in the past, telling an interview with Vanity Fair in 2010 that John had been exploring their identity since the age of three.
"She wants to be a boy," Jolie said. "So we had to cut her hair. She likes to wear boys' everything. She thinks she's one of the brothers."
Pitt also spoke of their child's wish to be named John in 2008, telling Oprah Winfrey: "She only wants to be called John. John or Peter.
"So we've got to call her John. 'Shi, do you want...' - 'John. I'm John.' And then I'll say, 'John, would you like some orange juice?' And she goes, 'No!"
Jolie was forced to pull out of the Unbroken premiere after contracting chicken pox just days before she was due to promote her new film.
Join our commenting forum
Join thought-provoking conversations, follow other Independent readers and see their replies