Benedict Cumberbatch reads R Kelly lyrics
The Sherlock actor's English voice made for an entertaining performance
Jess Denham
Friday 06 December 2013 13:07 Comments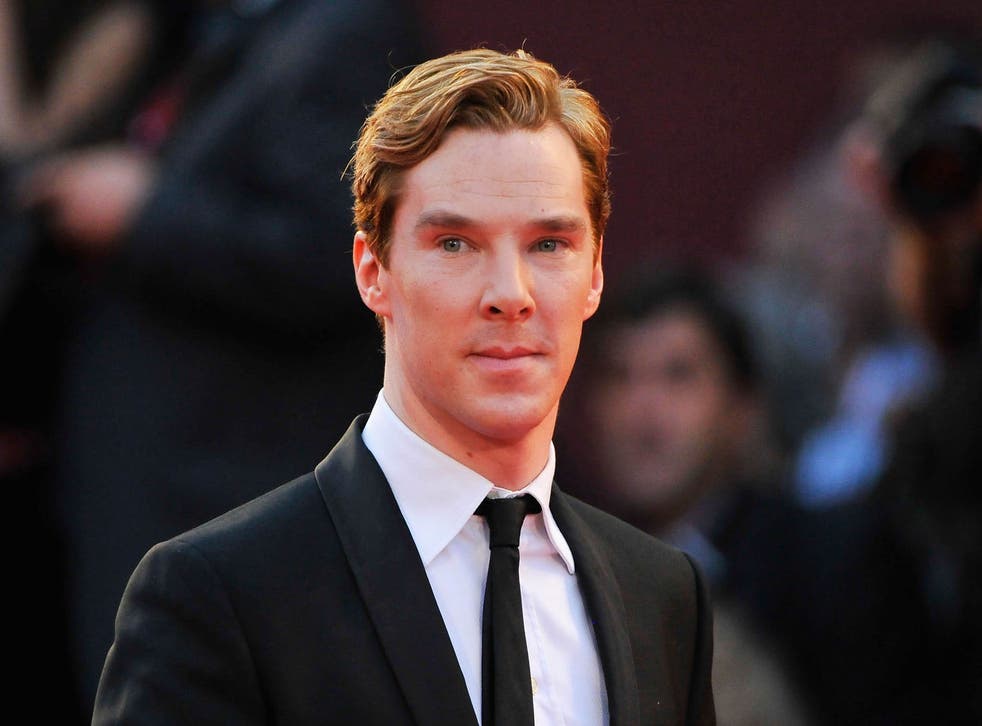 News that Benedict Cumberbatch will return for a new series of Sherlock set fans' hearts racing last week, but now they are set to explode after the well-spoken actor read rap lyrics from R Kelly's "Genius" on a US talk show.
Cumberbatch appeared on Jimmy Kimmel Live earlier this week to perform an oh-so-British and highly entertaining version of the hip hop star's popular hit.
Scroll down to watch the video
"Genius" is a song from Kelly's forthcoming album Black Panties, a record unlikely to feature on the Golden Globe nominated actor's iPod.
A video of Cumberbatch reading the sexual lyrics would suggest otherwise, however, as he is pictured sitting on a stool under a dramatic spotlight in front of the raunchy Black Panties cover art. The album sleeve depicts Kelly with a lady wrapped around him wearing nothing but…black panties.
"I can feel your body flowers, while I'm kissing your thighs," the actor reads as an audibly amused audience whoop and cheer.
"Go to sleep, and when we wake up I'll hit that thing again, promise," he continues while trying to conceal a smile.
"Watch your back 2 Chainz, Cumberbatch is in town," host Jimmy Kimmel said to introduce the reading.
Kelly has yet to comment on Cumberbatch's performance of "Genius" but is sure to enjoy the Sherlock star's 'unique' take on his song-writing.
On a previous Jimmy Kimmel Live show, actor Gary Oldman recited a passage from Kelly's autobiography Soulacoaster: The Diary of Me in which the rapper meets Tupac Shakur.
Register for free to continue reading
Registration is a free and easy way to support our truly independent journalism
By registering, you will also enjoy limited access to Premium articles, exclusive newsletters, commenting, and virtual events with our leading journalists
Already have an account? sign in
Join our new commenting forum
Join thought-provoking conversations, follow other Independent readers and see their replies