Caroline Flack defends Harry Styles romance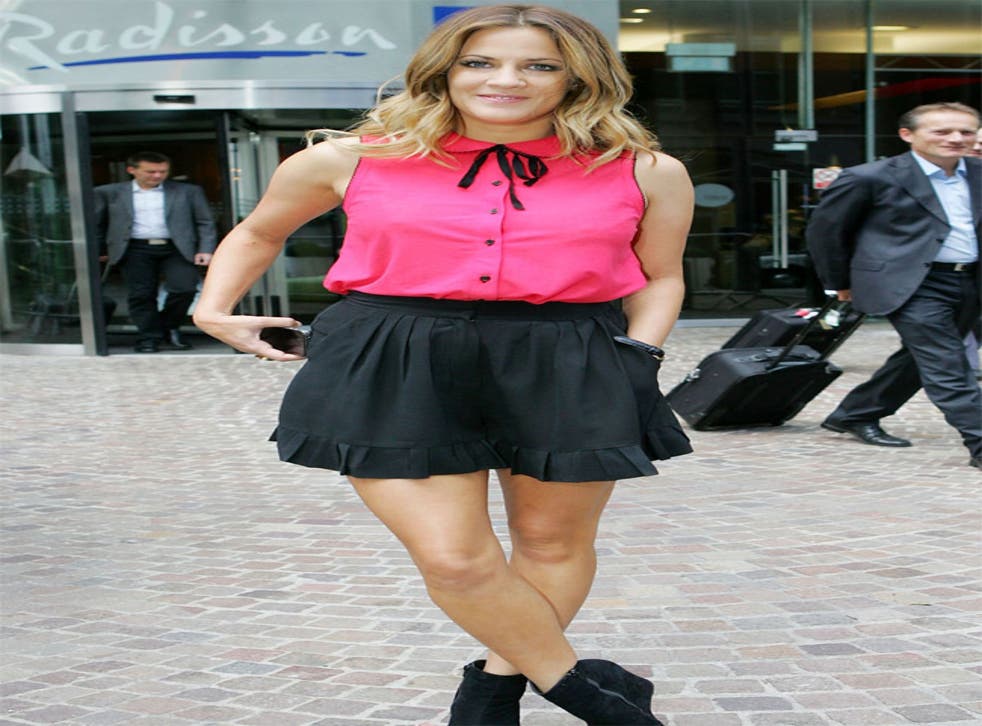 Caroline Flack has defended her romance with Harry Styles.
The 'Xtra Factor' presenter and the One Direction heartthrob have recently started dating and she has attracted criticism because she is 15 years his senior.

Caroline, 32, doesn't understand why people have a problem with their relationship.

She said: "I feel like I shouldn't have to worry about what I do. But it's a social thing that people aren't accepting of big age gaps.

"I keep thinking, 'What have I done wrong?' But I haven't done anything wrong.

"What's hard for me to get my head around is people saying that it's disgusting. I don't think it is. Some people tend to see the negative immediately and that's what I find strange. If two people like each other and get on, why does anyone else find a negative in it?

"I know it's human nature for everyone to gossip. But why say it's bad? No one's being hurt."

After it was revealed the pair are dating, a group of fans of 17-year-old Harry - calling themselves 'Directioners' - posted a string of hateful messages to Caroline on twitter but she says the One Direction singer helped her to cope with it because he is so "mature".

She told Now magazine: "It went too far. It's a form of bullying from people who are hiding behind a computer. I knew they were just a minority of One Direction fans and all very young - it's a kind of fanatical obsession.

"I can't take it seriously or I'd never leave my house.

"He told me, 'Don't listen to twitter'. So he became the mature one at that point."

Register for free to continue reading
Registration is a free and easy way to support our truly independent journalism
By registering, you will also enjoy limited access to Premium articles, exclusive newsletters, commenting, and virtual events with our leading journalists
Already have an account? sign in
Register for free to continue reading
Registration is a free and easy way to support our truly independent journalism
By registering, you will also enjoy limited access to Premium articles, exclusive newsletters, commenting, and virtual events with our leading journalists
Already have an account? sign in
Join our new commenting forum
Join thought-provoking conversations, follow other Independent readers and see their replies