George Michael paid £1.5m by oligarch for one-hour show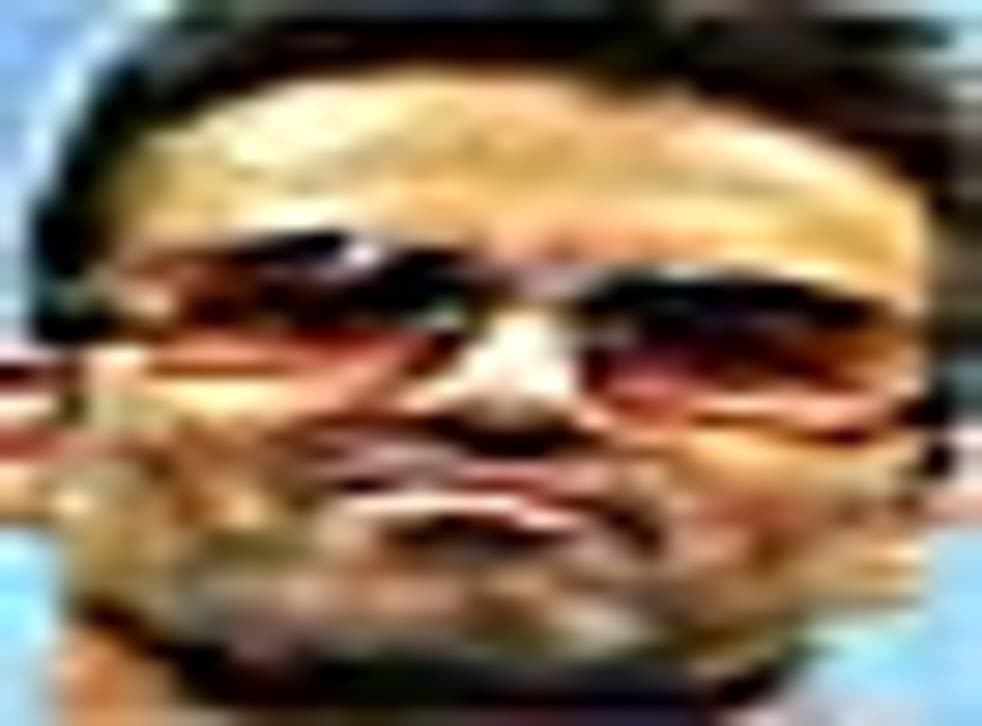 A turbulent year involving widespread derision for drug use ended on a sweet note for the singer George Michael after he was paid £1.5m to perform a one-hour show at a Russian billionaire's New Year's Eve party.
Moscow's end-of-year parties are said to be among the most ostentatious in the world with gossip columnists ranking them according to the huge fees paid to the evening's main entertainer. But the $3m commanded by the former Wham! star for an hour-long performance is said to have made him Russia's highest paid act to date.
The newspaper Komsomolskaya Pravda first revealed that the 42-year-old singer was rumoured to be among a host of stars flying in for private performances, invited by one of the country's top financiers whose identity remained a secret. Yesterday a spokeswoman confirmed that Michael had entertained 300 guests at a lavish party on a private estate 20 miles outside Moscow.
The singer had a mixed year in 2006. He is due before Brent magistrates on 11 January, charged under his real name, Georgios Panayiotou, with being unfit to drive. He was arrested on 2 October when police responded to complaints that his car was blocking a junction in north London and found him passed out. He was later cautioned for possession of cannabis.
In October, he was filmed in Madrid lighting up a cannabis joint, and talking about how the drug keeps him "sane and happy". The footage, for The South Bank Show, angered drug and alcohol abuse charities.
John Beyer, director of mediawatch-uk, said in October he was concerned about the footage, because it glamorised drug abuse.
But the year also included sold-out performances of his first tour in 15 years ­ Live 25. Bar the odd charity event ­ including a recent free performance for nurses prompted by the care given to his mother when she was dying of cancer a decade ago ­ the singer had been notably absent from the public stage.
It was a triumphant return ­ a celebration of a quarter of a century in the music industry ­ and sources said his Russian extravaganza would have followed the same format, ranging from early hits such as "Careless Whisper" to his recent songs.
Michael was flown to the billionaire's mansion with his 20-strong entourage for a mere few hours. "The businessman contacted George directly and asked him to perform," an insider said. "He has a vast private estate just outside Moscow and had turned his sports hall into a nightclub especially for the party. "It was a fun night and George was back home in Britain by morning."
According to Komsomolskaya Pravda, other stars were attending private events around town. The former James Bond actor Pierce Brosnan was rumoured to have been invited by one Russian oligarch for $2.5m while the Hollywood actor Danny DeVito was believed to be demanding an equally impressive fee. Beyoncé was reported to be singing at another party for $1.5m while Natalie Imbruglia was commanding a third of that fee.
Star guests
* Michael Spencer, chief executive of the currency trading firm Intercapital, paid Robbie Williams £1m to sing at his 50th birthday party in St Tropez in 2005. Williams donated his fee to charity.
* Property developer Ray Smith and his wife, Lisa, hired the Sugababes, Will Young, Charlotte Church and Lionel Richie for a £1.5m Christmas party at their Merseyside home last month.
* The steel tycoon Lakshmi Mittal paid £30m for his daughter Vanisha's wedding celebrations in Paris in 2004. Kylie Minogue was paid £200,000 for a half-hour set.
* John Cauldwell, founder of Phones4U, gave employees cheques for up to £15,000 at a party to mark his departure from the company. Will Young and James Fox performed.
Join our new commenting forum
Join thought-provoking conversations, follow other Independent readers and see their replies