Girls' happiness is at 'all-time low', Girl Guides warn
Combination of social media's beauty expectations, job prospects, is contributing to depression in young girls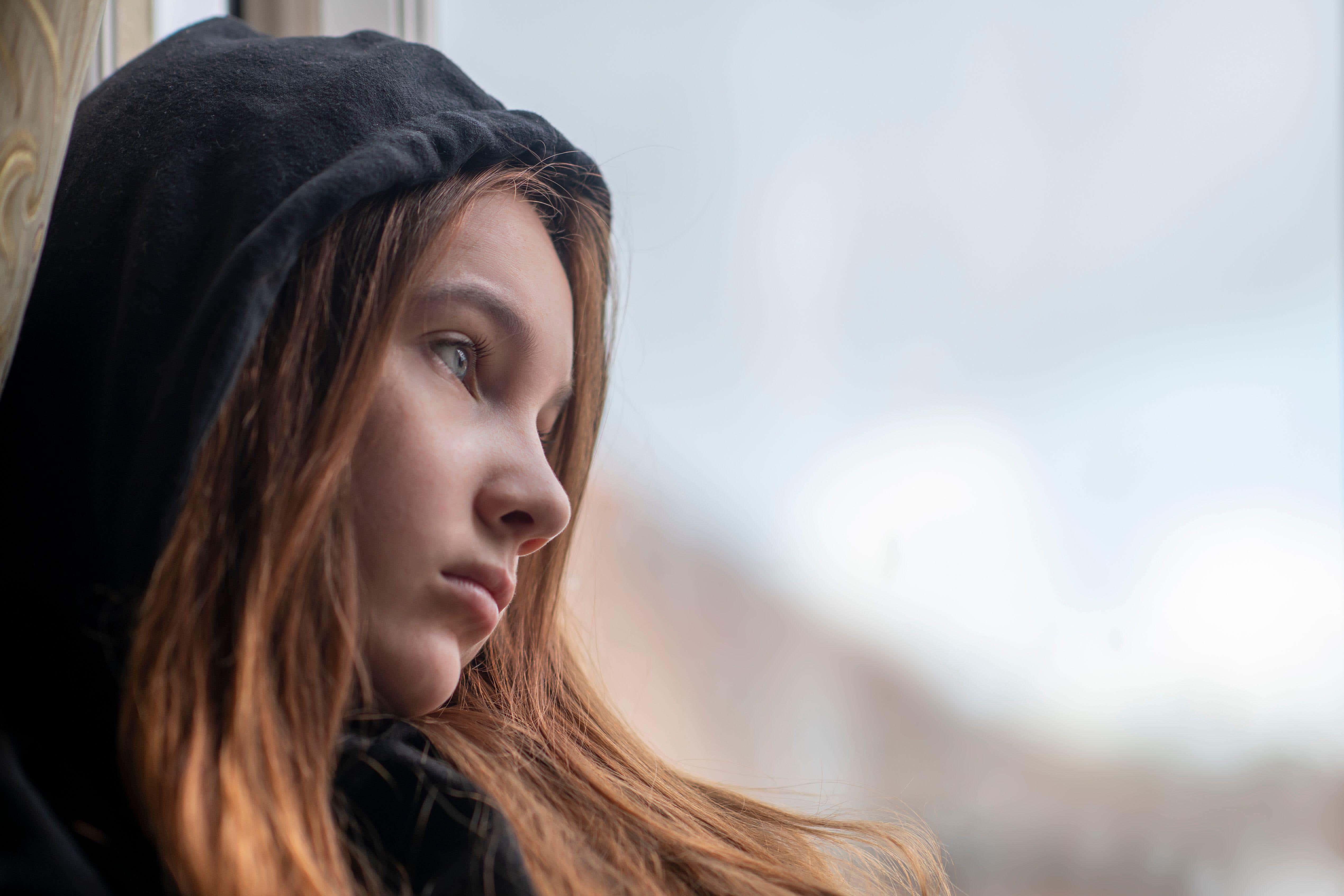 Young girls are the most miserable they have ever been, according to the latest Girlguiding annual attitudes survey.
Girls' happiness levels have dipped to their lowest in 15 years with fears of sexual harassment, having children and unrealistic beauty expectations top of the list.
Less than a fifth of all 2,614 girls who took part described themselves as very happy with 89 per cent saying they felt generally worried or anxious.
Shockingly the number of 13- to 21-year-olds who have received sexist comments online has more than doubled since 2018 with the amount of strangers contacting them online nearly doubling too.
Four in 10 (44 per cent) girls some as young as 11 said they had been shouted at or whistled at in the street on the way to or from school.
Other girls said they were considering plastic surgery in the future after influencers and celebrities had them done.
More than two-thirds of 11- to 16-year-old girls said boys at their school had made "toxic" comments about girls, while 44 per cent said boys had made comments that made them feel scared for their safety.
Researchers said the sharpest decline in happiness was among the youngest girls – those aged between seven and 10 years old, at just 28 per cent when asked this year compared with 57 per cent of those asked in 2009.
When it came to appearance, more than two-thirds of girls (67 per cent) aged between 11 and 21 said they sometimes feel ashamed of the way they look because they are not like girls and women they see in the media and online.
Charlotte, 16, said: "Now more than ever girls are unhappy with how they look. This is because more girls are getting negative comments about their appearance and they're facing higher beauty standards.
"And it means that more girls are thinking of changing how they look or going on a diet. It's sad to see this number on the rise, and I think more needs to be done so that girls can feel happy with themselves again."
While in 2009 almost three-quarters of all those surveyed said they were happy with how they looked, this fell to 59 per cent this year.
Online harms have affected even the youngest girls, with 44 per cent of those aged between seven and 10 saying strangers have messaged them or sent friend requests while playing games online.
Aspirations have changed significantly since the survey began, with more than half (52 per cent) of all those asked saying they place the greatest value on owning their own house – prioritising this over having a partner or being married (48 per cent) or having a worthwhile job (42 per cent).
These statistics compare with 60 per cent of those surveyed in 2009 saying having a partner or being married was their top priority.
The desire to have children by the age of 30 has also dropped significantly from 47 per cent in 2009 to 33 per cent in 2023, Girlguiding said.
Angela Salt, Girlguiding chief executive, said: "It's devastating to hear that girls' happiness has steadily declined over the last 15 years. It's clear girls are feeling pressures from all angles, from harm online to appearance pressures to sexual harassment at school.
"Now more than ever Girlguiding, powered by volunteers, has an invaluable role to play in continuing to support girls' wellbeing and confidence, and we're proud to be able to offer a space where girls can be themselves and have fun – all while developing essential skills for their future, helping to build resilience to navigate this difficult time and the relentless pressures they face."
Childline said the Girlguiding survey findings were "sobering and echo the concerns that our trained Childline counsellors hear on a daily basis".
Join our commenting forum
Join thought-provoking conversations, follow other Independent readers and see their replies