Hilary Mantel 'should be investigated by police' over Margaret Thatcher assassination story, says Lord Bell
Lord Timothy Bell says "police should investigate" Hilary Mantel after she admits to wanting to kill the former PM
Zachary Davies Boren
Sunday 21 September 2014 18:02 Comments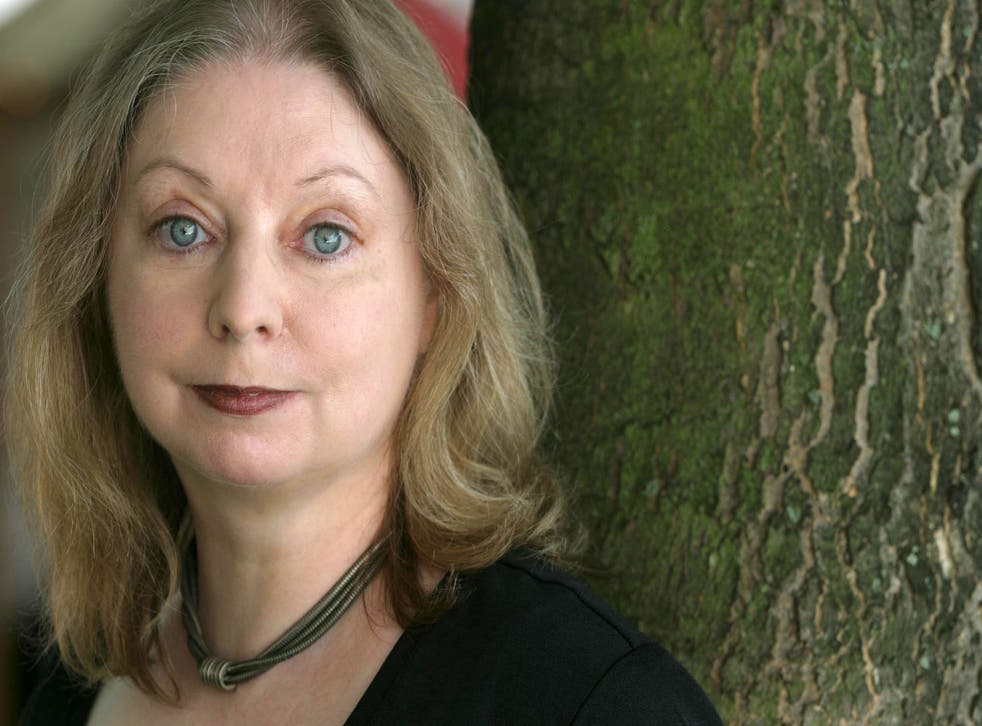 Lords and MPs have condemned prize-winning author Hilary Mantel, saying her fantasy of assassinating Margaret Thatcher - written as a short story - is "sick and deranged" and that the author should be investigated by police.
In an interview with the Guardian, where the story was published on Friday, Mantel recalled a moment in 1983 in which she saw the now-deceased former Prime Minister, and explained she thought about what it would be like to kill her.
"I thought, if I wasn't me, if I was someone else, she'd be dead," Mantel said in an interview.
Lord Timothy Bell, a friend and former PR adviser to Thatcher that Mantel should be investigated by police following her remarks.
"Mantel needs to see a therapist," he told the Sunday Times.
"If somebody admits they want to assassinate somebody, surely the police should investigate. This is in unquestionably bad taste," he said.
Margaret Thatcher - a life in politics

Show all 9
He wasn't the only public figure enraged by Mantel's self-described "boiling detestation."
Stewart Jackson, Conservative MP for Peterborough, took to Twitter to slam Mantel as "sick and deranged" and full of "bile and hate."
Nadine Dorries, Conservative MP for mid-Bedfordshire, also hit out at Mantel's controversial piece of fiction. She tweeted: "Having loved every word Mantel has ever written, I'm truly stunned, not bcse subject off limits, but for MTs family."
Conservative activist and Times columnist Tim Montgomerie said Mantel's words were "so full of hate" and that he was "really disappointed" that the Guardian chose to promote the story.
When pressed, he said his issue with the story was one of "taste."
But Mantel, who twice won the man-Booker prize and whose novel Wolf Hall is set to be adapted as a BBC2 series, told The Guardian: "I am concerned with respect, I'm not concerned with taste."
She responded to claims that the story, on which she had worked for 30 years, was cashing in on Thatcher's death last year: "I would have happily concluded the story in her lifetime but couldn't – it was my technical difficulty, not any delicacy."
She added: "I believe in walking that line. You mustn't be too timid to risk getting it wrong."
The story, in which a wealthy woman invited into her home a man revealed to be a Thatcher-hating assassin, was set to be serialised by The Telegraph, only for the conservative newspaper to scrap it for being overly offensive.
Telegraph Media Group said: "Stories and features get spiked all the time; it is called editing. When the editors read the full story, it was decided that it was not something that Telegraph readers would appreciate."
Mantel was also last year centre of a controversy, when she described the Duchess of Cambridge as a bland, "machine made" Princess in a London Review of Books lecture.
Register for free to continue reading
Registration is a free and easy way to support our truly independent journalism
By registering, you will also enjoy limited access to Premium articles, exclusive newsletters, commenting, and virtual events with our leading journalists
Already have an account? sign in
Join our new commenting forum
Join thought-provoking conversations, follow other Independent readers and see their replies