Irish gay marriage referendum: Gerry Adams says it's 'a huge day for equality'
The Sinn Fein President says the equal marriage referendum is an "important day for the LGBT community"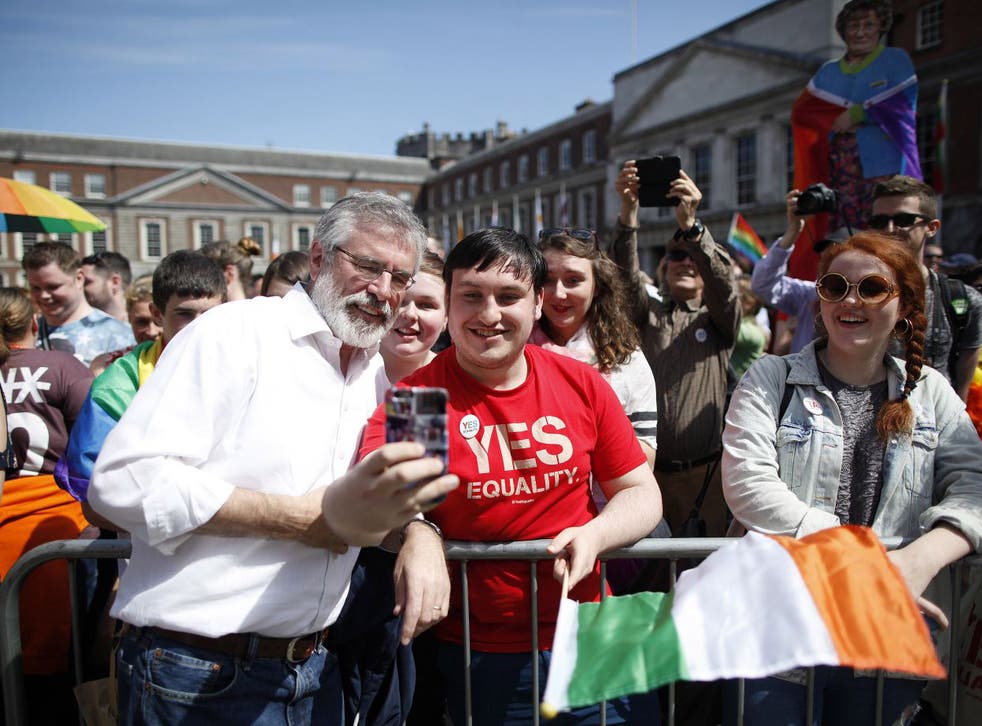 Sinn Fein President Gerry Adams has called the Irish referendum "a huge day for equality" as the party calls on Northern Ireland to follow their lead.
Early results indicate that Ireland will become the very first country in the world to legalise same sex marriage by popular vote.
Speaking on Sky News he said: "I think this is a huge day for equality.
"I also think that given that the government parties were pressing quite rightly for equality in this issue then we need equality in other issues - we need equality in social issues, economic issues we need everything to be equality. So this is a hugely important day for the LGBT community and everybody else."
Follow our liveblog for latest results
It comes as one of his colleague's in the Stormont, South Downs MLA, Caitriona Ruane, called for gay people in Northern Ireland to be given the same rights as their southern neighbours.
She said the referendum showed that change in possible and that "the marriage equality rights that will be enjoyed by Irish citizens in the south must be shared by citizens in the north", according to the Belfast Telegraph.
"Sinn Fein will continue to campaign for marriage equality for all in the North and to end the discrimination against our LGBTI community," she added.
Currently, Northern Ireland is the only part of the United Kingdom where same sex marriage is not legal after the UK Parliament passed the law in July 2013.
Unionists rejected a proposal from Deputy First Minister Martin McGuinness to allow the public to vote on the issue in a similar referendum earlier this year.
Irish gay marriage vote results: In pictures

Show all 11
Join our new commenting forum
Join thought-provoking conversations, follow other Independent readers and see their replies