It's magnificent: Donald Trump defends 'tasteless' 20ft Chicago sign
Donald Trump said he had received tweets and letters in support of his huge new sign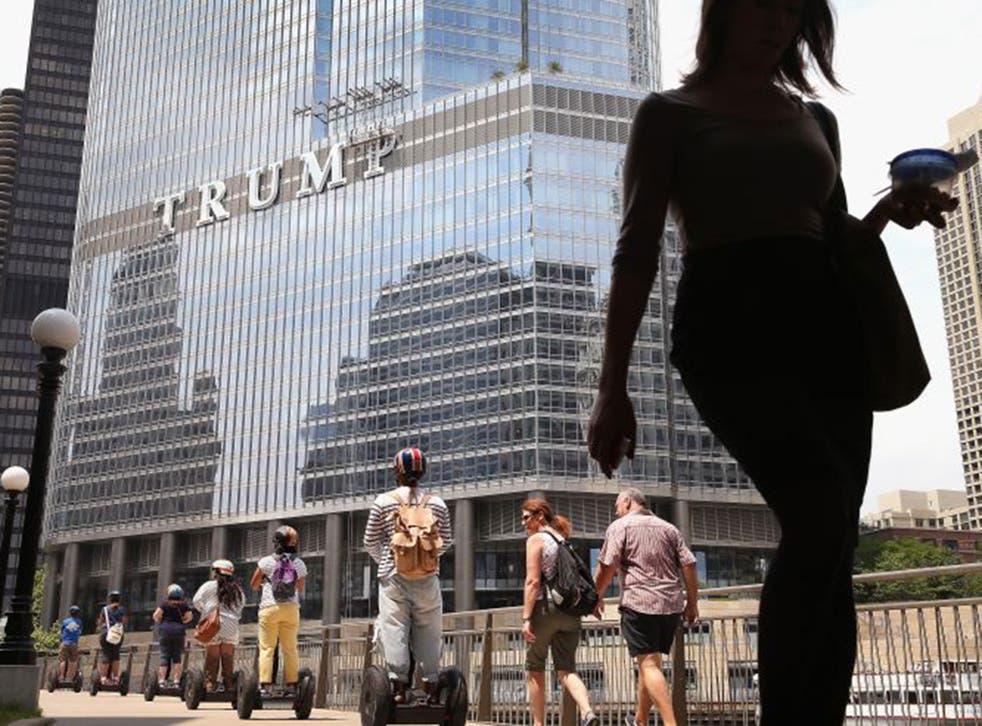 The businessman, tweeter, television personality and sometime presidential hopeful Donald Trump has been drawn into a war of words with Rahm Emanuel, the mayor of Chicago. The conflict is over one word in particular: Trump's name, which has been added to the outside of a Chicago skyscraper in 20ft-tall stainless steel lettering, backlit by LEDs.
The offending five letters were this week fixed to the exterior of the Trump International Hotel and Tower, which was built six years ago in a prime location beside the Chicago river. At 96 storeys, it is the world's 12th-tallest building, and its owner described its latest adornment as both "magnificent" and "popular", telling NBC News that he had received "tweets, letters and phone calls from people who just love [the sign]".
In a statement on Thursday, however, Mr Emanuel's spokeswoman Kelley Quinn said that the Mayor, "believes this is an architecturally tasteful building scarred by an architecturally tasteless sign". Ms Quinn said the Mayor has asked Mr Trump's office to look into "options available for further changes" to the sign.
Mr Trump was given approval for the lettering by Mr Emanuel's predecessor, Mayor Richard Daley, in 2009. He later agreed with Mr Emanuel that he would reduce the size of the proposed sign from 3,600 sq ft to 2,891 sq ft.
Join our new commenting forum
Join thought-provoking conversations, follow other Independent readers and see their replies