James Franco makes 'drugged' confession in topless Instagram video
The actor groggily tells the camera: 'I was... I got drugged last night'
Jenn Selby
Monday 16 December 2013 11:51 Comments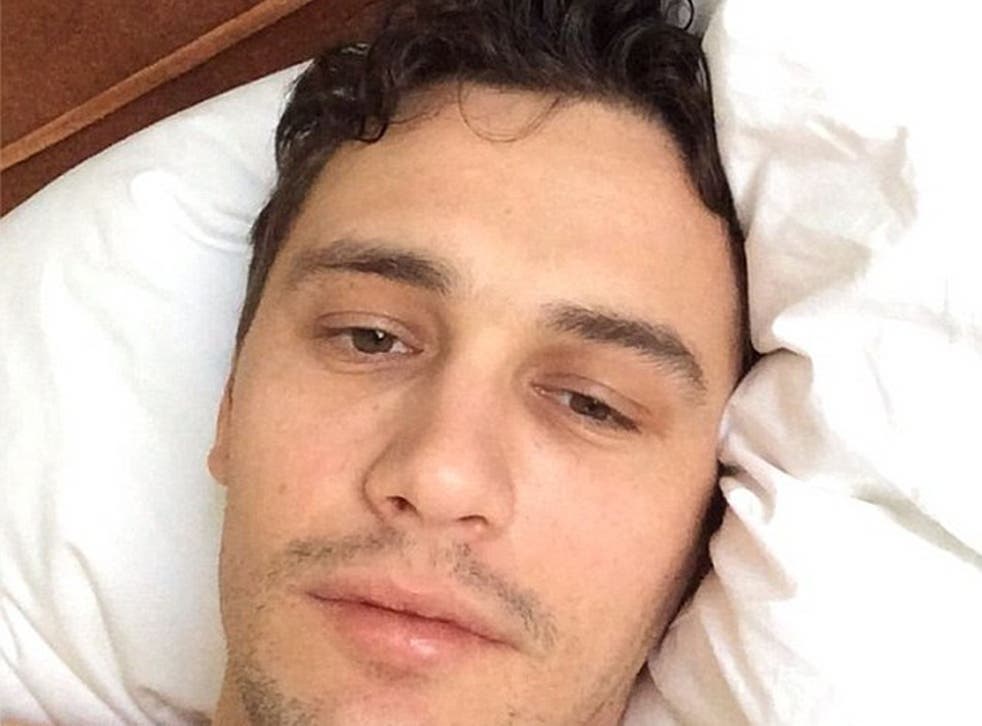 A shocking revelation or an odd joke too far?
James Franco certainly raised eyebrows when he posted a bizarre clip of himself lying in bed, topless, claiming that he had been drugged.
Scroll to see the video below
The actor, who captioned the short video 'Happy sat', groggily tells the camera: "I was... I got drugged last night.
"Somebody slipped me something... In bed."
Of course, the Spring Breakers star is known for his outlandish social media comedy skits, which have included gay love scenes and simulated sex acts in the past.
Most recently, he made a send-up of Kanye West's music video for "Bound 2", which stars Kim Kardashian. Franco's version was shot with a topless Seth Rogen bouncing away on a motorbike as the actor mouthed along to the rap lyrics.
Watch James Franco & Seth Rogen's "Bound 3" Here
He also starred in a new book trailer for Jewish American author Gary Shteyngart's latest page-turner, Little Failure.
Sitting at a table with the author, both of whom are wearing pink bathrobes, Franco plays Shteyngart's 'husband', who he asks for advice following a bad day at the publishers.
But the advertisement wasn't a hit with everyone. Some criticised the skit for being 'homophobic'.
"Gay jokes aren't that hard to pull off," J. Bryan Lowder wrote for Slate magazine. "Whether the comedian is straight or gay themselves, they only need to be clever, to pick out something fundamentally true about gay people or culture and play with it deftly.
"Unless you just reject identity-based humor altogether, a well-crafted gay joke delivered in the spirit of good-natured frivolity should not offend. That should only happen when the joke is malicious or, as is more often the case, draws its "humor" from lazy stereotypes."
"Star writer Gary Shteyngart's trailer for his new memoir, Little Failure, clearly took up a lot of people's time and money in the pursuit of that last kind of lazy gay laugh."
Franco is currently shooting new movies True Story, The Labyrinth, Good People and The Little Prince, among others.
Register for free to continue reading
Registration is a free and easy way to support our truly independent journalism
By registering, you will also enjoy limited access to Premium articles, exclusive newsletters, commenting, and virtual events with our leading journalists
Already have an account? sign in
Join our new commenting forum
Join thought-provoking conversations, follow other Independent readers and see their replies