Jo Swinson on flexible working: 'The culture won't change overnight'
The employment minister has returned from maternity leave just in time to oversee new laws. Jane Merrick and Jessica Powell meet her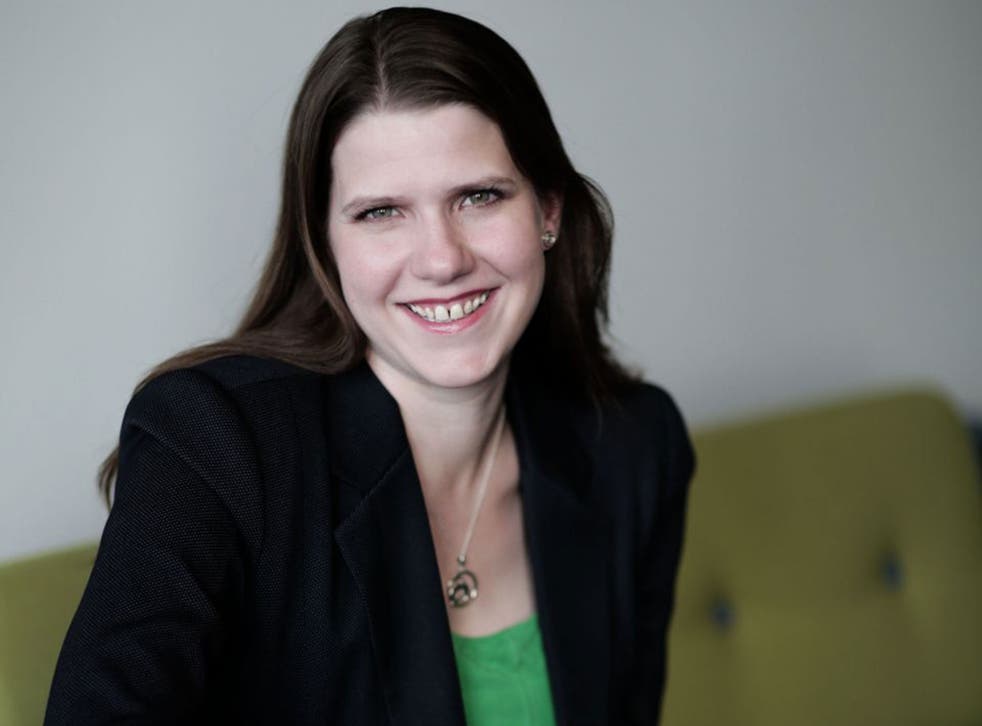 Jo Swinson, the Liberal Democrat employment minister, has been on maternity leave with her first child, Andrew, for the past six months. When The Independent on Sunday arrives at the Department for Business for an arranged interview with her, there are the sort of blank looks that will be familiar to many new mothers who take time away from work. "Do you mean Jenny Willott?" asks an official, referring to Swinson's Lib Dem colleague who has been covering her maternity leave.
This out-of-sight, out-of-mind attitude, whereby a woman who takes time off to have a baby is all but forgotten, is commonplace. But it's ironic that the new mother in question is the minister whose responsibilities include maternity leave.
Swinson, 36, whose husband is the Lib Dem MP Duncan Hames, has maintained contact with the job to an extent. As an MP, she has kept in touch with her constituency work. (The voters of East Dunbartonshire still need to contact her about their problems, particularly over Scottish independence.) She says: "Once he was having a nap or maybe when my husband got home from work and did the bath-time routine, then I would be able to spend time on the phone speaking to constituents, talking about what they thought of the independence referendum."
Swinson has also met Willott a few times to discuss ministerial issues – "Jenny is doing fantastic maternity cover for me in this portfolio," she says – and insists that civil servants at the department have been "really positive". But Swinson pointedly refused to carry on receiving ministerial red boxes during maternity leave. Otherwise, it would have been impossible to escape.
Her maternity leave ends today. Tomorrow she is back at the coalface for what could be the Lib Dems' final year in government. Does she feel that becoming a parent has changed her as a politician?
"You have this entirely different sense of perspective. You're looking at the world through someone else's eyes and it is a life-changing event. It's been an absolutely wonderful experience so far, and every day there's something new.
"But I don't feel that as a politician I'm hugely different. Obviously I have a different set of experiences that chime with experiences that many of my constituents have. I think I essentially still have the same set of values and the issues that are important to me don't seem to have changed hugely."
One of those issues is shared parental leave, which will allow new mothers and fathers to mix and match time off with their baby. She hopes that when it is introduced, next year, it will "change the culture … so that fathers will feel empowered to be able to ask for that time".
But recent figures showed that additional paternity leave, introduced by the coalition in 2011, has had very poor take-up, with only 1.4 per cent of new fathers taking advantage last year – perhaps because the weekly rate of £138.18 a week was so low. This does not suggest shared parental leave will be a success.
"One of the problems with [additional paternity leave] was that it was very inflexible, so it would only be possible to take it once your baby was six months old.
"Two weeks into looking after a newborn, you don't necessarily feel as if you've got it all under control. It's just turned your life absolutely upside down, and I think there are a lot of parents who would feel that having the opportunity for both parents to be around in those early weeks would be something that would be really, really valuable.
"Sometimes, as a mother, people are expecting that they may have to be flexible and that you may have to work slightly differently, but Duncan has found that that's not quite so automatic, necessarily, for fathers. And so I think those cultural issues are quite deep rooted and are not going to be changed overnight. But that's very much what we are wanting to start to change, with the shared parental leave and the communications that need to go alongside that."
From tomorrow, all employees – not only parents and carers – will have the right to request flexible working hours, which could herald a revolution in the way Britons work. It is also about making flexible working the norm – which will benefit parents and non-parents.
One of the other issues Swinson has campaigned on is body confidence, particularly among girls and young women. Does she think women are put off politics because they are worried that people will judge how they look, rather than what they say?
"I think it's possible. Women in the public eye do endure the bottom of the internet, if I can put it that way.
"You just need to look at Twitter when Question Time is on, and compare the comments that are made about the male panellists and the female panellists – and that is whether or not they are politicians.
"There is a significant minority out there that decides that the best way to take issue with what a woman is saying and with her views is to attack the way that she looks.
"If you look at the role models that are out there, the women that tend to be photographed tend to be actresses and models, whereas the men are often in the media because of what they do in terms of business and sport. You look at the sports pages and you'd often be forgiven for thinking women didn't do sport.
"When you have an undercurrent of misogyny in some of the online sphere, that can be offputting for young girls."
Swinson is a role model in her own right – if not also an endangered species, as a Lib Dem woman minister. There are no women from her party as full-status cabinet ministers, but last month Willott became the first Lib Dem woman to attend Cabinet. Now Swinson is back, she too will attend when issues of women's equality are on the table. "We've only got seven Lib Dem women MPs and we need to have lots more. No parties are 50/50, but I'm going to be the first to say that my party needs to do a huge amount better and I've invested a lot of time in supporting and mentoring other women in the party."
It is frustratingly slow progress, but it is still progress.
Curriculum vitae
February 1980 Born in Milngavie, East Dunbartonshire. Educated at Douglas Academy in Milngavie.
1997 Joins the Liberal Democrats.
2000 Degree in management from the London School of Economics.
2001 Unsuccessfully stands as the Liberal Democrat candidate against John Prescott in Hull East.
2004 Becomes chair of the Lib Dems' gender balance task force to get more women into party positions.
2005 Wins the seat of East Dunbartonshire, becoming the youngest MP in the House of Commons.
2005 Appointed to Lib Dem front bench as Culture spokeswoman.
2007 Becomes spokeswoman for the Lib Dems on women, and communities and local government.
2008 Promoted to deputy Foreign Affairs spokeswoman.
2010 Joins new coalition government as ministerial aide to Business Secretary Vince Cable.
2011 Marries fellow Lib Dem MP Duncan Hames.
2012 Appointed minister for employment relations.
2013 Gives birth to son, Andrew.
Join our new commenting forum
Join thought-provoking conversations, follow other Independent readers and see their replies