John McCabe: Composer and pianist who wrote ballets, symphonies and chamber pieces as well as film and television scores
A champion of British music, he was principal of the London College of Music and visiting professor at the Royal Academy of Music and the universities of Cincinnati and Melbourne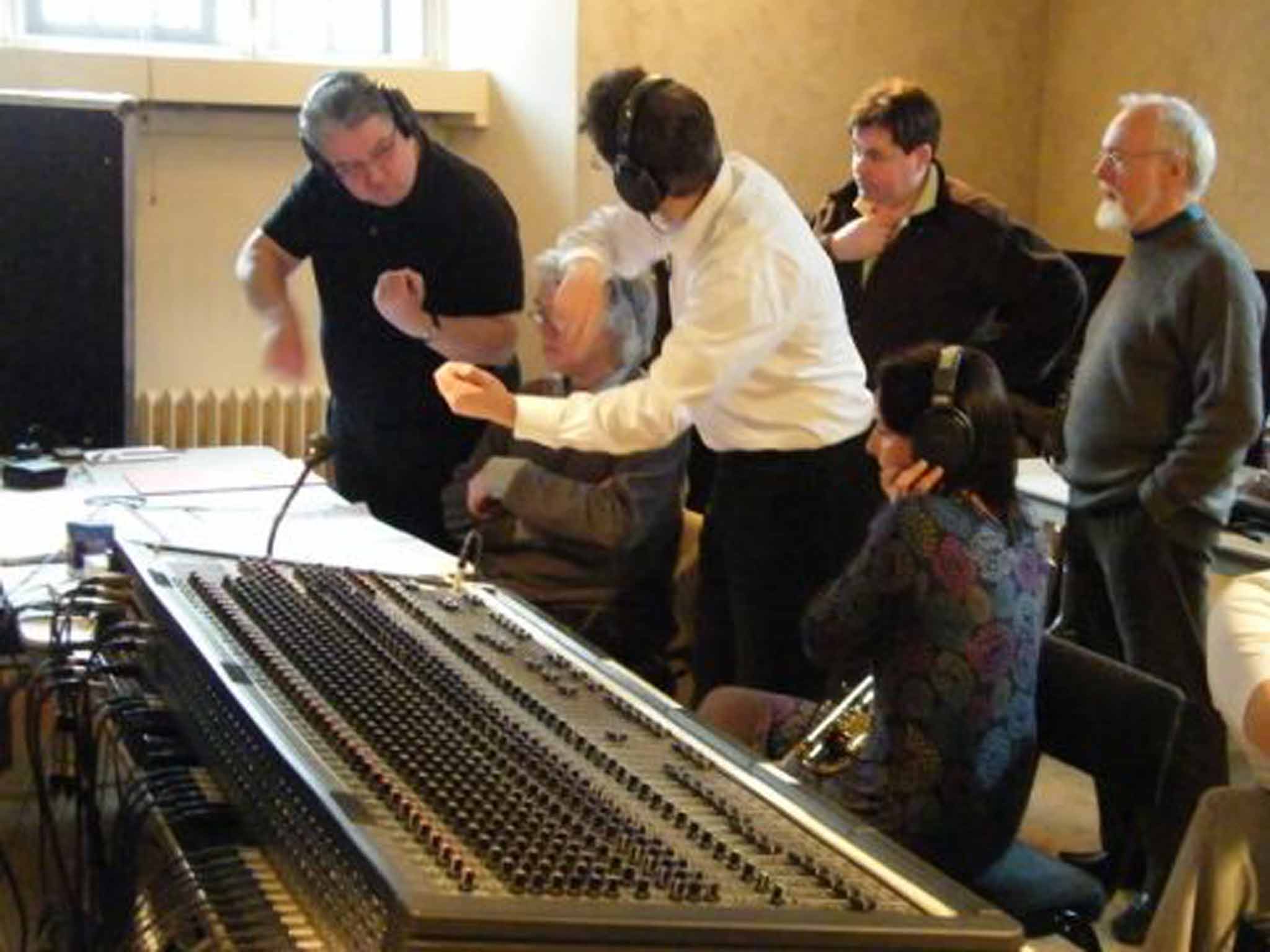 John McCabe, who has died from a brain tumour, was outstanding in the British music of his time: he was a composer and pianist of international reputation.
The son of Frank McCabe, a physicist, and a German-born, violin-playing, mother, Elisabeth Herlitzius, he was born in Huyton, Liverpool in 1939. His early education was shaped by an accident when, still a toddler, he fell on a fire; his burns prevented normal junior schooling. Music was an obsession from early on, and as a child he attempted a succession of symphonies. He studied "A" level music at the Liverpool Institute (fellow alumni include George Harrison and Paul McCartney), and later at Manchester University with Humphrey Proctor-Gregg, graduating in 1960.
Proctor-Gregg was antagonistic to modernism and McCabe moved to the Royal Manchester College of Music, studying piano with Gordon Green and composition with Thomas Pitfield. Written in 1959, his First Violin Concerto was played by Martin Milner with the Hallé, and in 1962 McCabe won the Royal Philharmonic Society's composition prize with Five Elegies for soprano and chamber orchestra. A German scholarship took him to Munich to study composition with Harald Genzmer.
Back in Britain, in 1965 he was recruited by Alun Hoddinott as resident pianist at University College, Cardiff. He would recall how once when he was about to play a new piano sonata by Hoddinott, the music arrived at the last minute, a page at a time, the ink still fresh on the page.
McCabe began to attract attention as a composer with an individual voice, most notably the Elegy Symphony, his first, which was commissioned by the Hallé Concerts Society and premiered at Cheltenham in July 1966, and was later used for the ballet Danse Macabre at Sadler's Wells. An earlier Sinfonia for organ (1961) and Symphony for 10 Wind Instruments (1964) had been straws in the wind.
He was taken up by Novello, who remained his publisher for 50 years. In 1968 he married the Welsh composer Hilary Tann, but they were divorced in 1972, and she made her career in the US. Friends saw them amicably together at the Presteigne Festival, in 2007 where her Shakkei for oboe and chamber orchestra was heard.
In 1974 McCabe married Monica Smith, who became his constant companion and survives him. She had arranged the text for his successful Three Choirs commission for Hereford in 1970, the song cycle Notturni ed Alba, and subsequently the libretto for his 1972 Worcester commission, Voyage, a cantata on the life of St Brendan. She produced the book for the ballet The Teaching of Don Juan (1973) and the libretto of the opera The Play of Mother Courage (1974), for Opera Nova.
McCabe found his stage métier with large-scale and brilliantly dramatic ballets: Mary Queen of Scots (1975), Edward II (Stuttgart 1995, Birmingham 1997) and Arthur Pendragon, first seen as Parts I and II (1999-2001). Between 1967 and 1974 he reviewed records for Records and Recordings. His book Alan Rawsthorne: Portrait of a Composer appeared in 1999, as well as short studies of Bartok's orchestral music (1974), Haydn piano sonatas (1986) and a short biography of Rachmaninov (1974). He developed an enviable reputation as a pianist willing to tackle unfamiliar repertoire, from Arnold Bax's Winter Legends (in 1978) to the UK premiere of John Corigliano's Piano Concerto (1984), which, wrote Felix Aprahamian, "confirmed his prodigious keyboard mastery".
A host of distinguished sonata partners included many leading names. As a pianist on record his notable achievements were the complete Haydn sonatas and Nielsen piano music. When he recorded the Bax Piano Sonata in E flat at Rosslyn Hill Chapel, Hampstead in January 1992, at one point things went slightly awry. Typically, he listened to the take, but eschewing concentrated rehearsal, lit his pipe and, wafting smoke, walked slowly round the hall deep in thought before playing it perfectly.
There are more than two dozen concertante works, seven each of symphonies and string quartets, and many works for orchestra − commissioners ranging from youth orchestras to international names. There was also chamber music, substantial piano works and a variety of choral music. Many of McCabe's scores have striking literary or visual titles, including Chagall Windows (1974); Cloudcatcher Fells (1985); Fire at Durilgai (1988) and Of Time and the River (Symphony No 4, 1994).
At regular intervals a new work would demand wider attention, examples including the Variations on a Theme of Hartmann (1964); the children's opera The Lion the Witch and the Wardrobe (1968); Music's Empire (1981); and the Concerto for Orchestra (1982) – which, directed by Solti, attracted remarkable reviews. In Manchester last December, Christ's Nativity, his 15-minute setting of Henry Vaughan's poem "Awake glad heart, get up and sing" was premiered by the Hallé Choir.
He wrote various scores for film and television, the best-known being his theme for the 1973 Granada series Sam, and for Young Musician of the Year in 1982. There were Hammer horror films and remarkably effective pastiche-Butterworth for the TV adaptation of Ford Maddox Ford's novel The Good Soldier (1981). He even wrote music for a Michelin tyres advertisement in 1973.
He was principal of the London College of Music (1983-1990) and visiting professor at the Royal Academy of Music and the universities of Cincinnati and Melbourne, and in 1985 was artist in residence at the University of New England in New South Wales. He was chairman of the Association of Professional Composers and Incorporated Society of Musicians, involved with the Royal Philharmonic Society, Musicians Union and Performing Rights Society.
A champion of British music, he was president of the British Music Society and the Friends of Alan Rawsthorne, and patron of the William Alwyn Foundation. His many awards include a CBE and an honorary fellowship of the Royal Northern College of Music, who promoted a McCabe Festival a year ago. His 2014 Ivor Novello Award recognised a remarkable life of achievement.
John McCabe, composer and pianist: born Huyton, Liverpool 21 April 1939; CBE 1985; married 1968 Hilary Tann (divorced 1972), 1974 Monica Christine Smith; died Rochester, Kent 13 February 2015.
Join our commenting forum
Join thought-provoking conversations, follow other Independent readers and see their replies